If you want your every day to be a sunny day, moving to Edmonton is the right decision. This beautiful capital city of Alberta will definitely change your life for the better. Edmonton will give you the peace of mind you have been searching for your entire life. So, if it is your dream to live in a vibrant center of culture and education, hire Toronto movers for a fast, comfortable and successful move. Our long distance movers Edmonton will make sure that your relocation is a positive and care-free one. This is exactly what you need in order to have a good moving experience many lacks of when changing their residence. This article will present you try to get to know you better with our movers Edmonton. Hopefully, it will help you get more certain in the decision of hiring them during your next move.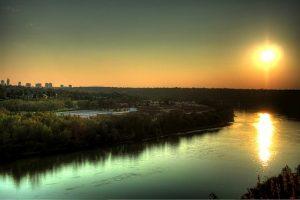 What to do to find long distance movers Edmonton that are just right for you?
The answer to this question could be given as soon as you learn what exactly you are looking for. Not every move is the same. On contrary, even if we are just focusing on local moving, you have to know that each relocation is quite unique and specific on its own. There are some companies which specialize only in this type of moving, which is fine. But what if you require more than just transporting your belongings within the city borders? Our advice to you is to think about which services you need in order to complete the moving project from the beginning to the end. So, before you decide to hire certain movers, we advise you to pose relevant questions during the meeting with a certain moving company. Here is what you could ask them:
How long have they been doing business in the moving industry?
Do they have the necessary documentation and licenses?
What kind of services do they offer?
Are they able to provide you with packing supplies?
Do their moving team possesses the necessary skills and knowledge?
Are they licensed?
Do they possess registered moving vehicles?
Of course, you can add any other question you find reasonable and relevant. These could just serve you a pointer towards which direction you should be aiming to. Adjust the questions based on the necessity and type of moving you require. But feel free to use the ones we have provided you.
Reasons to hire Tender Touch for your Edmonton relocation
What makes us different from other long distance movers Edmonton? We provide you with the best packing and moving services so you can be sure your belongings will arrive at your new home just as they left your old home. Our team has more than 20 years of experience in moving customers across Canada. That's why we are confident in offering you a safe and stress-free move to "Canada Festival City" so that you can celebrate and enjoy the many festivals and events in Edmonton. You will see upon your arrival in this city why it has earned this nickname. We are sure you will love it as much as we do. We provide you with:
Quality packing supplies
Safe storage units in Edmonton and other parts of Canada
Free moving quote from long distance movers Edmonton
Skilled and highly-trained professionals
Vehicle shipping services
Overseas moving services
If you need packing supplies for your move, give us a call
Packing is definitely a part of moving most people truly hate. When planning a long distance move from Toronto, you need to make sure that your belongings will arrive in one piece to your new home in Edmonton. Quality packing supplies play an important role in this task. Long distance movers Edmonton are more than happy to offer you their packing boxes and supplies of the highest quality. Also, the skilled staff will pack your belongings in no time and prepare it for shipping.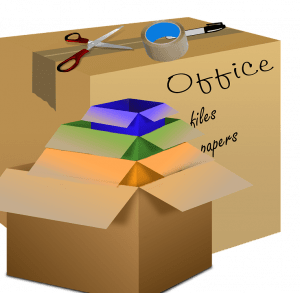 Using storage for your convenience
Don't think for a second that storages are reserved just in cases when one is relocating. Storage units have such a vast array of uses. For example, many use it when they are traveling for a long time, so they want to put away some valuable belongings inside. Or, you can install an office inside a storage unit. For whatever reason, our moving company can help you find an appropriate storage unit all over Canada.
No hidden charges in this company
Since the price of moving is probably the biggest obstacle when people opt for professional services, we offer you free moving quotes. Just fill in the estimation form and find out whether your budget can support the move or you need to adjust it a little bit.
Movers Edmonton are highly trained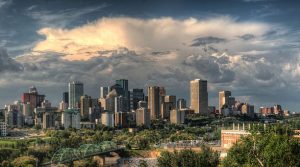 If you have ever wondered why we are the first choice for people who are relocating to and from Edmonton we will tell you that the secret lies in our skilled staff. All our movers needed to go through an intensive set of training in order to gain skills and knowledge to be able to deal with the most complicated moving projects. That is why your belongings are safe in their hands and you can just relax.
We also provide special moving services
No matter what types of items you need us to move, long distance movers Edmonton are there to fulfill your request. In case you have a piano to move, there's no need to worry. We've done it before. We know exactly how to dismantle every type of piano from upright to grand pianos. Also, shipping your vehicle doesn't have to be a mission impossible with movers Edmonton by your side.
And much more information you can get calling us at 1-877-836-3378.