If you want your every day to be a sunny day, moving to Edmonton is the right decision. This beautiful capital city of Alberta will definitely change your life for the better. Edmonton will give you the peace of mind you have been searching for your entire life. So, if it is your dream to live in a vibrant center of culture and education, hire Tender Touch Moving & Storage for a fast, comfortable and successful move. Our long distance movers Edmonton will make sure that your relocation is a positive and care-free one.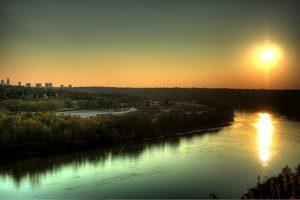 Reasons to hire Tender Touch for your Edmonton relocation
What makes us different from other long distance movers Edmonton? We provide you with the best packing and moving services so you can be sure your belongings will arrive at your new home just as they left your old home. Our team has more than 20 years of experience in moving customers across Canada. That's why we are confident in offering you a safe and stress-free move to "Canada Festival City", so that you can celebrate and enjoy the many festivals and events in Edmonton. We provide you with:
Quality packing supplies
Safe storage units in Edmonton and other parts of Canada
Free moving quote from long distance movers Edmonton
Skilled and highly-trained professionals
Piano moving services
Vehicle shipping services
Overseas moving services
And much more information you can get calling us at 1-877-836-3378.