It is easy to see why Halifax welcomes thousands of new residents every year. Besides the fact that Halifax is the capital of Nova Scotia, this urban area is constantly being named as one of the best cities to live in based on the quality of life. Moreover, with a population of little over 400, 000 people, it is clear why everyone wishes to make Halifax their home. If you find yourself among the aforementioned people, you can be at ease. Halifax is only one of our many served locations. You can feel safe in the hands of our long distance movers Halifax, as they have everything it takes to relocate you without any trouble.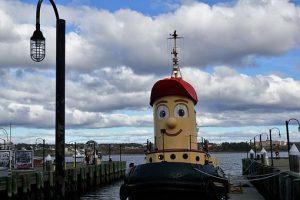 What makes Halifax so special?
Before we deal with the details of your relocation, let`s first talk some more about Halifax. After all, some of you might still be unsure whether moving here is the right choice for you. The capital of Nova Scotia is the definition of heaven for business people. Being a major economic center in Atlantic Canada, every business has a good chance to thrive in Halifax. From agriculture to the stock market, this city offers equal benefits and opportunities for all business owners. So, if you are a business owner, or thinking about becoming one, you know what to do next. Hire our commercial movers in Toronto and let us relocate you to one of the best business centers in Canada.
Moreover, Halifax would not be so highly praised if it did not have much more to give than just economic stability. There are plenty of festivals, cultural events and art galleries, such as the Art Gallery of Nova Scotia. And, the benefits don`t end there! Theaters, museum, nightclubs and performance venues – you can find everything your heart desires inside the capital city of Nova Scotia. Is there really anything more to think about? Hire our movers Halifax and start enjoying all the benefits this city will give you!
What do our long distance movers Halifax have to offer?
When choosing your movers, it is important to be very careful. This is not a decision one should make lightly. Moreover, before making a final decision, you must be sure you have done the necessary research. With that being said, what you should know about Tender Touch Moving & Storage Toronto is that we put your needs first. We want you to have a pleasant experience when relocating, so we have worked hard to provide our future clients with everything they might need from a moving company. Hence, some of our qualities include:
Reputability. Having a good reputation is important to our long distance movers Halifax. Luckily, over the years and with the capability of our movers, we have managed to create a pristine image for ourselves.
Reliability. When people hire us as their movers Halifax, they know that they can trust us. All of their possessions will be handled with a lot of care by our trained movers.
Efficiency. Due to their years of experience, our movers are efficient and quick in their job. Not only are they quick, but they are also punctual. Rest assured that they will come on the agreed-upon time.
Don` worry. These are just a few of the qualities our capable movers have to offer. In a couple of seconds, you are about to get further details as to why our movers are always the right choice!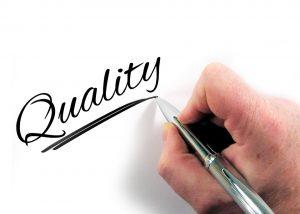 Why choose us instead of other long distance movers Halifax?
Here at Tender Touch Moving & Storage, we are constantly investing in our moving services and quality of moving equipment. We provide you with the best packing supplies to ensure the safety of your belongings during the move to Halifax and other parts of Canada. We want to be efficient and helpful throughout your moving day. That's why we offer you:
Protection of fragile items
Packing services by long distance movers Halifax
Commercial moving
Services for piano moving
Vehicle shipping services
Quality packing supplies
Best and high-quality storage units in Canada
Our movers Halifax give you plenty of different moving services to choose from!
Every relocation is unique. The needs of your relocation will not match the needs of someone else`s. That is precisely why Tender Touch has worked so hard to come up with the best range of moving services. They include everything, from the local and long distance moving to piano relocation. You name it, Tender Touch has it!
Moreover, another perk that we offer, and that sets us apart as the best Halifax movers, is the option of renting a storage unit for your next relocation. The reasons for needing a storage unit are numerous. We are sure that at some point in your life you have found yourself in need of one. Well, with us, you don`t have to worry and spend your days wondering where to store all of your items. Our storage services are of first-class quality, and they are rather affordable!
We have the best personnel!
Tender Touch has worked meticulously on the choice of its personnel. Starting with the office workers, and going all the way up to the capable movers that work with our clients on a daily basis, we have made sure that our employees are:
Friendly. Here, we believe that everything can, and should be done with a smile on the face.
Highly-trained. Every one of our employees has gone through dozens of hours of training, all in the effort to be the best for you.
Professional. Even though our Halifax movers are friendly and approachable, they still remain professional. We have no intention of meddling in your business, and our only goal is to relocate you successfully.
In case all of this sounds too good to be true, why not check for yourself whether we really are as good as we claim? Give us a call, because we are looking forward to meeting you!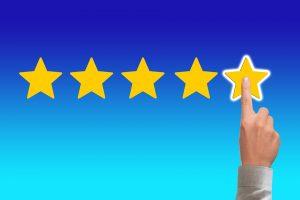 If you want to have a stress-free relocation to Canada, you know what to do! Contact our long distance movers Halifax, and start living out your dreams in this unique and vibrant city! No matter the time of the year, month or day, Tender Touch Moving & Storage Toronto is always there for you, ready to lend a helping hand. We hope to see you soon!