Even though the only transport that makes you feel safe is actually driving your own car, sometimes it is not possible. In situations when you are moving across the country or overseas, or sending a car to somebody, car shipping is inevitable. Of course, sometimes just thinking about sending your car gives you nightmares, for many reasons. It can be pretty costly, and it can also be very dangerous and risky. That's why we prepared this guide on car shipping tips and tricks that will help you do this without any headaches.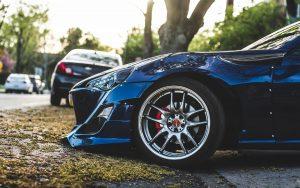 Research the companies
To choose the best vehicle shipping company, you need to do some research and comparison. Especially with pricing, you need to be careful. Don't be attracted by a price that is way too low – it can very suspicious and risky. Comparing a couple of companies will give you the idea of an average price, so you will be easily able to tell if a company is suspicious or not. Furthermore, very high pricing doesn't guarantee the best service, so be sure to check that as well.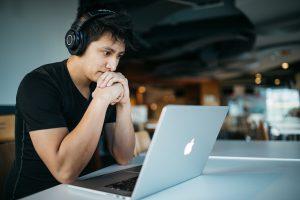 Check if the company is reliable
After you compare a couple of companies, choose two or three as your top choices. Now is the time to see if those companies are trustworthy and able to do the job. Here is how to do it.
see what other people think – other customers' opinions are very important. You can ask your friends and family if they have any experience with any of the car shipping companies. Both positive and negative experiences are very valuable.
check online reviews – fraudulent companies can hide many things, but they cannot hide their customers' reviews. That's why it is very useful to see what other people think. Don't be lazy and use your internet browser's powers as much as you can.
check if the company has a necessary license – at US  Department of Transportation website you can check if a company has a license and a US DOT number. With this information, the company can be easily tracked.
check if the company is able to ship overseas – check if the company is registered with Federal Maritime Commission (FMC)  and if it is capable of shipping overseas.
Get the precise quote and the contract
When you decide on a car shipping company, make sure to get everything in writing. First, get the precise shipping quote printed out. It should include all the necessary elements – pick up location, destination, extra services, insurance, customs, etc. The contract should also be printed out – it is basically the same document as the quote, but it is put in a more formal way, and it should be signed by both sides. This is also important if you are moving, so before you get the precise moving quote you can get free moving quotes with us.
Prepare your vehicle for car shipping
It's important to prepare your dear vehicle for the transportation. It is not about just hopping out of your car and leaving it at the carrier. Here are the things you should do before leaving your car:
Clean it – you should wash your car thoroughly so you can easily see if there is some change or damage to it.
take photos – make sure to have photos of your car from each angle, including the inside of it, as well. If you don't have a proof like that, you cannot say that your car was damaged before or during the transport.
write down all the details -make a list of things that should be known by the car shipping company – any damage, scratches, etc.
remove everything from your car – remove all the things you see in your car, especially if there are any valuables.
make an extra set of keys if you don't have it
secure it – secure and protect any loose parts or things that could move to transport and eventually damage other car parts.
do the maintenance check – check for any leakage, mechanical problems, etc. Do this couple of weeks/days before the shipment, and make sure the shipping company knows about it.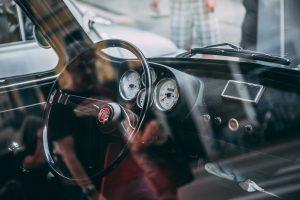 Be sure to understand the timing of car shipping
This advice is for you not to get nervous after your car is not shipped immediately. That's why you should ask your carrier about their car shipping schedule in details. Usually, car shipping is not that fast and you should be aware of that. Different factors, like the weather, can slightly delay the shipping time so don't worry about it.
Can you track your car?
Before signing the contract and leaving your car, check with the carrier if they offer GPS tracking service. This handy service allows you to track your car via GPS and see where it is all along its route. This way you will be less nervous and be sure about your vehicle's location all the time.
Own a luxury car?
If there is any reason for your car to be extra protected, require so. This means that you can ask for the extra protection from the weather or simply road damage if you have a car that is luxurious, rare or a classic. If it is necessary to pay a bit more to protect it, do so because you will not be sorry later. You can also ask the special position of your car during the transport, like the top loading.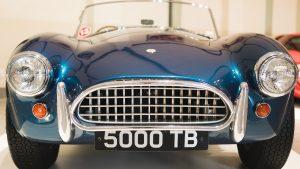 Keep the tank half-full or lower
When it comes to the gas level in your car, it is best to leave your car half-full or even lower. This is to reduce the weight of the car and therefore reduce the costs. Make sure to write down the mileage and gas level before you leave the car at the carrier.
As you can see, car shipping includes many details. But this process doesn't have to be too stressful and negative. If you are moving at the same time, we also advise checking storage units Toronto to make the things easier for you. Good luck!