Moving to a different city or new community? Do you need help packing your belongings? Do you have enough packing boxes? Whatever the job, big or small, we have the right moving services Toronto for you. The experienced team at Tender Touch Moving & Storage is here to take care of almost anything related to your upcoming move.
Knowing the details about moving services is the first step to a hassle-free relocation. As reliable movers in Toronto, we've been helping homeowners relocate for over three decades. Through our experience, we've learned that it's best to have your clients informed. So, you can know exactly what you need. This is why we're going to present our moving services Toronto to you in a short article. No matter the job, big or small, our experienced team of dedicated workers is happy to help. We, at Tender Touch Moving, do so much more than simply transport your belongings locally, long-distance or overseas. So, let us get started on familiarizing you with the full range of our Canada moving and storage services.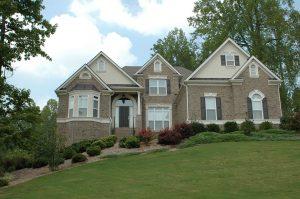 We do much more than simply transport your belongings locally, long-distance or overseas. Tender Touch is pleased to offer our customers a full range of moving and storage services, including shipping services, packing services, and specialty moving services to customers in the GTA. You can trust our professional movers to deliver exceptional service throughout the moving process, from start to finish.
Residential moves can be separated into three subgroups
We promised to go in-depth regarding all of the services possible with our company. As one of the most booked, Toronto residential relocation is at the top of the list. This is a move which concerns transferring a place of living to a new one. Our workers have helped relocate homes of all sizes, from small apartments to large households, both locally and long-distance. The type of relocation package you need with us is usually decided during an on-site estimate, where the representative can help you make this affordable schedule in person. But, here are the options of moving services Toronto which are usually offered to get you started.
Local moves are a common booking with us
If you're wondering what kind of a relocation a local move is, it's based on distance. Hence, moving locally in Toronto will mean within the city limits or not too far out. In these local moving services Toronto, there can be a number of things included. The basic package will be the workers arriving at your current home, loading the truck, transferring and then unloading your belongings at your new address. Of course, you can tell them where to place some of the heavier items, like furniture or boxes with appliances. Though, you can also book packing and unpacking services, which we will get to talk about in a little bit.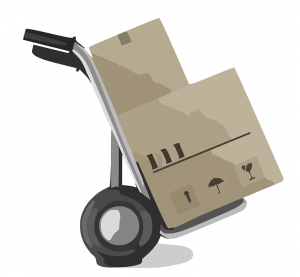 Relocating long-distance is covered with our moving services Toronto
Similarly to local relocations, long-distance moving services Canada are determined based on mileage. Mostly, going from one city to another will fall under this category. However, if you're not certain which services your move qualifies as, ask the representative either over the phone or during an on-site estimate. After you know which kind of relocation you're making, distance-wise, you'll have to decide which additional moving services Toronto you may need. In our experience, most customers who move long-distance also ask about storage options which we can provide.
Overseas is another option we offer our clients
Not all of our customers are looking to relocate within Canada or to the USA. So, one of the options we offer among our moving services Toronto is a Canada overseas relocation. Compared to local and long-distance moving it is usually more expensive. So, be prepared for the expenses before you start booking a relocation. We have a tip for anyone who is moving overseas for the first time. Consider packing services as well as a vehicle shipping option with our team, as well. These are the common add-ons which most of our customers choose.
Commercial moves are another service available with our company
Moving a home might be the most common type of relocation nowadays. However, it isn't the only one. There is an option of Canada commercial relocation with our moving services Toronto. We have been helping small and large business relocate locally and cross-country for years. It doesn't matter if you have a single office or a large building full of workers. Our employees are trained to relocate them without any hassle. Hence, if you're considering seeking out a better market for your offices or starting up a new entrepreneurship, we can accommodate. If you give our representatives a call, they will present you with different options, along with accompanying services which might be a good idea to book.
Packing and unpacking is a useful service you can book with us
When it comes to relocation with a moving company, there is a big myth considering the pricing of packing. Most homeowners believe that it's more expensive to book a packing and unpacking service with Toronto movers. However, most of our customers who do employ us for this have told us that there is a large difference. And, that it's more affordable to hire professionals. Simply, the costs of packing supplies, effort needed to prepare your belongings and time needed to learn the necessary skills aren't affordable in the long run.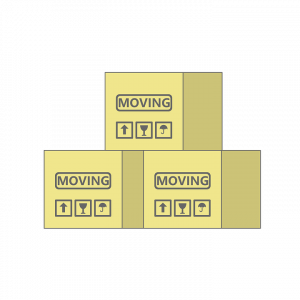 This is why we present you with three options for packing with Toronto movers:
A full packing and unpacking job. This is the plan where we prepare your whole household for you. Our workers bring their own supplies, pack everything you've selected for your relocation and transfer the belongings safely. Our job doesn't end there, though. We also unpack these items upon arrival at your new address per your instructions.
A partial packing job is another one of moving services Toronto available to you. If you have the time and the packing supplies for your everyday belongings, furniture can still be a problem. So, we offer a partial preparation for these difficult items. If you book these services with Tender Tough Moving you can select which items you want to be packed by us. We suggest that these are your bulkier items and any fragile belongings. It guarantees a certain amount of safety during transport.
Special packing is another add-on to your moving plan with us. In case you've got a piano or a pool table, this qualifies as one of our special moving services Toronto. Then, our workers prepare only these difficult items for the relocation with the utmost professionalism. Wondering what would qualify as a special packing item? Give us a call or check out our detailed services pages.
Packing services aren't the only commodity we offer, there are also packing supplies
When it comes to moving a house or a business, having quality supplies is essential. If you purchase your packing materials low-cost or obtain them for free from Craigslist, the safety of your items during transportation could be compromised. Hence, we offer our customers packing supplies Toronto as a side service. These supplies are high-quality and the same which professionals use. So, you're guaranteed sturdy boxes and quality padding. And if you need specialized moving containers, like wardrobe boxes, you can obtain them from our company, as well. Of course, if you're moving with us, as well, we're always happy to negotiate the price of these moving services Toronto as a package deal.
Among our moving services Toronto we also offer affordable storage
Most homeowners wonder why they would need storage units Toronto. This is why here, instead of telling you about different depository options, we will give you the main reasons for renting one. And, you may want to know more about what we can offer you. So, head out to the individual storage units pages on our website. Hence, here are the top three reasons for storage we've gotten as feedback from our customers.
You may need storage space while you get your home ready
One of the most common reasons to rent out a storage unit in Toronto is for this purpose. A majority of homeowners find a place they think they would like with minimal redecoration and commit to it. But, this is where the problem begins. After you've got a new home, it's only natural that you want to move in? And, then, how do you paint the walls, for example, with all of the furniture and belongings right there?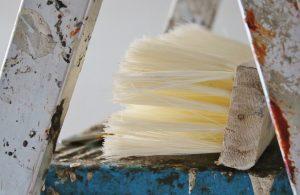 Then, renting an affordable storage unit as a part of moving services Toronto is a good idea. We pride ourselves in keeping all of our clients' belongings safe and sound. Giving time to finish redecorating and prepare their home for moving in. As a side tip, we suggest creating two piles of boxes while packing with this moving plan. One should be for the depository space and the other for the home, despite the renovations.
Another reason for renting storage with Toronto movers is downsizing
When you look online for tips regarding moving house, purging will always be a suggestion you get. Because of this purge, we want to suggest renting a depository unit in Toronto. This will be a part of the solution. Most of our clients have some items which they simply can't get rid of. But, they aren't certain they will need in the new home. So, we offer them, and you, a secure storage space where these belongings can be out of the way, but close enough if needed. Here's a side tip for this kind of storage usage. Write the date when the box enters the depository on the lid, as well as the date 18 months from then. If you haven't opened the box during that time, you may not need the item.
Finally, customers who use commercial moving services Toronto sometimes rent depository
For all those moving their business to and from Toronto, the storage unit is a part of moving services Toronto we want to offer. It can serve for a number of things and, in most cases, save quite a bit of money. So, we suggest warehousing as a solution. It's good for documentation and seasonal decoration. Most business owners aren't really certain where to store the paperwork which needs to be hard copy. This is when we offer a solution with a depository unit.
Another common reason for renting storage for commercial purposes is to be a substitute office. If you own a small company, which doesn't depend on seeing clients in person, you really only need a quiet working space and electrical outputs. This is when some entrepreneurs choose storage units as offices for their start-ups. The low rent and quiet environment is a pro. Hence making storage space a possible organized and comfortable office. So, this is definitely one of the commodities our moving services Toronto can offer you.
Shipping vehicles is one of the moving services Toronto we offer
As we've mentioned during our short explanation of overseas moving services, shipping vehicles is something we offer. This is a service that is available for certain distances. Hence, we suggest that you visit our Toronto vehicle shipping page to read in thorough detail about the rates and service. As for what you can ship and which vehicles we have had experience with, we want to tell you a bit more.
We've had over three decades of doing the business of this sort. So, we've had plenty of chances to learn the best ways to keep your vehicles safe. We've shipped antiques, cars, trucks, and vans. And, each of our vehicle freight shipping Toronto services comes with a tracking option. Then, you will know exactly where your car is during the relocation. So, for all those moving overseas, vehicle shipping is one of the suggested moving services Toronto to look at.
Pianos are our specialty when it comes to moving house
We've mentioned a bit about special moving services Toronto before. And, this is where we want to especially highlight them. Some relocation companies won't take on your job because of a difficult item, like a piano or a pool table. However, with us, this is our specialty. If you have an item you're worried about due to its size, fragile nature or any other reason, it might fall under this category. Let us give you the example of relocating a piano in Toronto, for instance.
Over the years we've had the chance to train our workers to perfection. They can identify the best way to pack and load a piano onto the moving van based on available access and the type of the instrument. Also, they have the necessary professional equipment to keep the piano safe. So, on moving day, you don't have to worry about anything except showing our staff to the instrument. From there on, they will transfer it and set it up in your new home.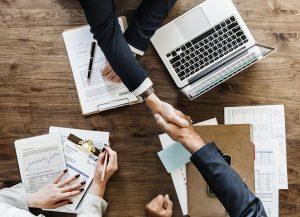 Remember, you should always check the track record of your moving company before proceeding with your booking. You can do this by calling the Better Business Bureau, Canadian Association of Movers, or viewing our online reputation on sites such as Homestars. Tender Touch Moving & Storage has established an unsurpassed service record and is part of the BBB reliability program and has qualified to be a certified mover with CAM. Take the time to do research and choose your mover wisely!