Are you one of the people who desperately need extra space in their home? Guess what? You are not alone. Nowadays, more and more people face the same problem. And while some manage to get rid of a certain amount of stuff that is causing the clutter, others remain struggling. Addressing to a reliable moving company which can offer you storage services might be one of the ways to deal with this problem. Of course, the use of storage is not limited to this situation only, but it has got a much wider range of application. For whatever reason you are looking for storage be sure that Tender Touch Moving & Storage Toronto is here to help you out.
What are benefits of using storage services?
We already mentioned a case when people lack free space in their homes. Using storage units to transfer certain items such as old furniture or something they are not actively using anymore is just one of the reasons why so many people opt for renting storage. Storage services also come in handy when moving to another house. Sometimes, the process lasts for a couple of days, and in the meantime, you will need some secured place to put your belongings. Ergo, another reason to consider using the convenience of storage units. Some other reasons include:
The downsizing of your home
Relocating to a new office
Renovating a house or office
Traveling for a longer time
Not having enough place to store house tools
Having an extension to a family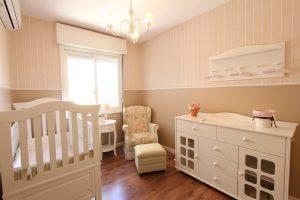 Requirements of a good storage facility
At Tender Touch Moving & Storage, we offer secure storage services in fully enclosed modern buildings and storage containers. Our buildings are protected by a 24-hour security system and video surveillance system. A high-security key is used for the access door, to ensure it cannot be copied without authorization. Our containers are locked with heavy duty master locks. To ensure complete safety and security when it comes to our customers' possessions, we do not allow in and out privileges for our customers in the storage facility. Only authorized personnel are allowed into our facility, so you can rest assured knowing that your items are kept safe, no matter how long they are stored.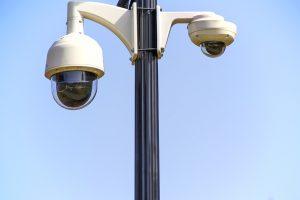 These are all necessary requirements every storage facility needs to fulfill in order to provide the so-much-needed calmness to anyone who is renting it.
Why choose our storage services
When you choose a storage facility, you need to look for the one that can meet your requirements and fit your needs. Not every storage can do that. That is why it is your obligation to make sure that the one you have chosen is the one that will be able to provide all that you ask for. For instance, when you choose Tender Touch for your household furniture storage needs, your items are carefully inventoried and wrapped in furniture pads for protection. These pads will then remain on your furniture until the time of redelivery so that your items remain in the condition you left them.
If you require furniture storage services for your next move, get in touch with Tender Touch Moving & Storage. Call 1-877-836-3378 today to arrange your storage estimate.
Cost:
By using our state of the art storage, the overall cost of your move will slightly increase because of the extra time it takes to inventory everything and make sure that your items are being placed in the self-storage unit with proper protection.
A one bedroom apartment requires 1-2 crates @ a cost of $ 79.00 to $ 158.00 month
A two bedroom apartment requires 2-3 crates @ a cost of $ 158.00 to $ 237.00 month
A three bedroom apartment requires 3-4 crates @ a cost of $ 237.00 to $ 316.00 month
2 bedroom house requires 3-4 crates @ a cost of $ 237.00 to $ 316.00 month.
Depending on the size of your 3 + bedroom home they require from 4-6 crates or more.
For a discount on your first 2 months of storage, please check our website at the discounts page and present the coupon at the time of booking.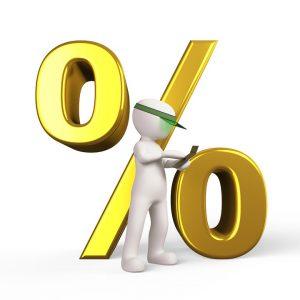 Contact us in time
When planning your move out of storage, be sure to book far enough in advance to secure your moving day. We advise you this due to the fact that jobs are booked on a first come first serve basis. When moving out of storage, we can only give you the start time we will begin loading. Actual delivery time will depend on a number of factors which includes:
how long it takes to load the shipment plus the
drive over to your new home.
Hourly rates for moves to and from storage will depend on the time of the month you are moving or season which your move falls in. For local rates, see other Toronto moving services to inform yourself more.
Paying expenses timely
All shipments going to storage are required to be paid until the end of the current month on pickup. All storage charges are then billed on the first of each month via credit card left on file; it is very important that we have a forwarding address and contact phone number on file. This in case your credit card expires or it will not authorize.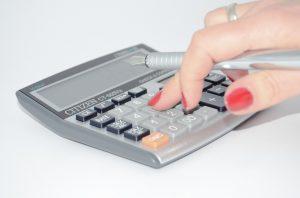 Shipments requiring storage during a long haul move utilizing our Van Line association with Great Canadian will be subject to storage charges based on the weight of the shipment.
Depending on the city and agent your items will be stored at personal pickup and/or in and out privileges may be available as well. Please ask your moving consultant for more detailed information.
Our team consists of highly experienced moving experts in the Toronto Area
Invoice:
We start clocking our hours as soon as we arrive at your door. We will continue until we place the last piece in our storage pallets, plus travel time. This will be the exact case in reverse upon delivery; we'll charge you from the time we start loading our truck until we deliver the last piece to your home. Plus travel time. We are transparent about how we do our job, even regarding the payment. You can be sure that we do not mean to hide anything from you. Not even the costs.
Security:
For safety and security reasons, we don't grant our customers access to a storage facility while they are in transit. If you find it might be necessary for you to have access to your belongings, you should inform your moving consultant upon booking, so that they could suggest another SELF STORAGE solution for some or all of your belonging needs.