At Tender Touch Moving & Storage there are many ways to receive discounts off our already competitive rates.
For those customers who are flexible with their move day and choose to move between the 3rd to the 25th of each month, excluding Sunday or holidays, we offer a mid-month discount.
View coupons below for special discounts being offered.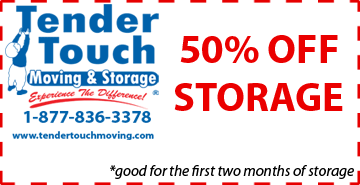 Only applies for the entire 2 full months.
If moving out prior to entire month we will not pro rate any days.