Organizing a successful relocation requires a certain set of skills and knowledge. Addressing a professional moving company is certainly a way to have a stress-free relocation. They could provide you with their expertise which they will bring to the table. Every moving company's goal is to enable their customers with a quality service as these customers are their best advertisements. For you see, a happy customer will more likely recommend a certain company which will only be beneficial to this company. Tender Touch Moving and Storage Toronto is definitely among those moving companies which pay close attention to their customers' needs. One of the ways how they manage to provide a high-quality service is by having quality moving boxes Toronto. To point out how important these are we have decided to inform you more about it.
At Tender Touch we offer a full range of packing supplies, available for delivery right to your door. A $100.00 minimum order must be met for delivery in the GTA before taxes. A delivery charge of $ 1.00 per km, applies for orders further than 20 km from our warehouse.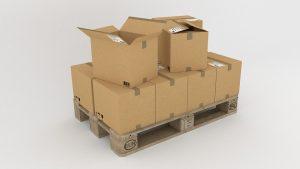 What makes moving boxes Toronto so important
Well, the answer to this question is quite simple. Every job, no matter what kind, requires certain tools in order to perform it the best way. These tools help you finish the work and without them, things would be either impossible or extremely difficult to do. That is the situation with moving, as well. One of the things that you absolutely need is moving boxes and packing supplies. It really does not matter much whether you are relocating the next door, across the street, or even to another city or country. You will bring some items with you. You cannot really expect to pack them in regular bags. That is, you might be able to pack something in them, but if the volume of the items is a bit bigger that is the sign of using more appropriate moving supplies Toronto.
Appropriate packing supplies keep your belongings safe
When you are preparing for your commercial or residential moving to or from Toronto, you will want to see your belongings intact and in one piece when you arrive at a new destination. Having the right moving boxes Toronto and moving supplies will enable you to get what you wish for. In case you have something extremely fragile, that is easy to break or damage, you need to think about how will you transport it from one place to another without allowing it to break or damage. The only way to achieve so is by utilizing supplies designed for such purposes. Nowadays, professional moving companies have dozens of different types of moving and packing supplies at their disposal. However, only those who are truly skilled will be able to determine what box or what moving supply will be good enough to safely pack and later transfer a certain item.
Turn to professionals
This is why calling for movers with good and long reputation is absolutely a must. They can guarantee you a successful relocation backed up with a quality moving boxes Toronto. Furthermore, even though if you have some items which require special moving skills and approach such as a pool table, piano, or any other bulky or breakable item, be at ease as these people will use all of their skills and knowledge to relocate them fast and safe.
Hire movers in Toronto to give you a hand with relocating
Even though it is quite fine if you just take the moving supplies Toronto, we still want you to consider hiring the professionals of their craft. The reason is quite simple. You may have all you need, but do you really know how to handle all of those supplies? If the answer is no, or you consider you won't be able to utilize them in the best possible way, this will cost you a lot of time and energy, then do not hesitate any longer and hire Toronto packing services.
Not only will this save you the precious time and energy, but the people in charge of this job will do it in a clean, fast and efficient manner. Rest assured that only the most skilled people will knock on your door willing to offer all of their expertise bringing moving boxes Toronto with them to pack all of your belongings.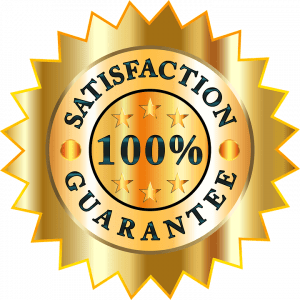 By looking at them in action, the job would almost seem simple. All that sorting, packing and wrapping will be done so smoothly with the minimum mess left behind. Actually, no mess will be left behind, as our movers will take care of that too. And If you wondered how are they handling such a great load of a job, that is because all of them needed to go through special training. Moreover, many of them have years and years of experience under their belts.
In most cases your cartons or packing supplies can be delivered the same or following day. If needed we can deliver on a day of your choice within a 2 hr window if available.
What are some of the most used moving supplies Toronto
We already mentioned a couple of them in the previous part of the article. Since every move is different from another, there might be different tools and supplies used in each of them. However, most packers find the following supplies as the most useful:
Cardboard boxes – these containers are very handy since they come in different sizes. Therefore, they are the supplies you will see most commonly/ The moving boxes the professionals use is sturdier and more durable than the regular boxes you might have come across.
Tapes are also very much used in combination with boxes and other packing supplies. With them, the packers can ensure that the content in boxes stays inside them.
Packing peanuts and bubble rolls are a great choice when you need to ensure that your fragile items stay in one piece. They are very light and easy to use plus they do a very good job.
Moving blankets and moving pads are mostly used for piano moving or when you need to ensure that some piece of your furniture does not get damaged, or that it does not damage the floor.
Scissors and scalpels – In case something movers need to cut something, these also come in handy.

Besides moving boxes Toronto of different dimensions, we also offer other quality moving supplies Toronto.
There are of course more moving supplies. Depending on your requirements and a type of relocation, the movers will know exactly what type of moving supplies Toronto they will need to use. And while they are dealing with this matter, you are free to dedicate your time to finishing other important tasks.
To place an order or view packing materials for sale please click on Order boxes/supplies On-Line and one of our sales associates will be more than happy to confirm your order and set a date for delivery.