Most people in North America face the situation when they need to change their current place of living for various types of reasons. Those who are going through it, or have already experienced it, can confirm how stressful and complicated it can get. It takes a lot of time to move from a house to a house. A good organization is one of the key factors in this. On the other hand, things become even more complicated when other factors are involved. Not every type of moving is the same. Some require so much more preparations and attention to detail. Such is International moving. And although international moving can be very much thrilling and adventurous, it can surely be nerve-wracking. This is just one of the reasons why hiring international movers Toronto will make your life so much easier during the process.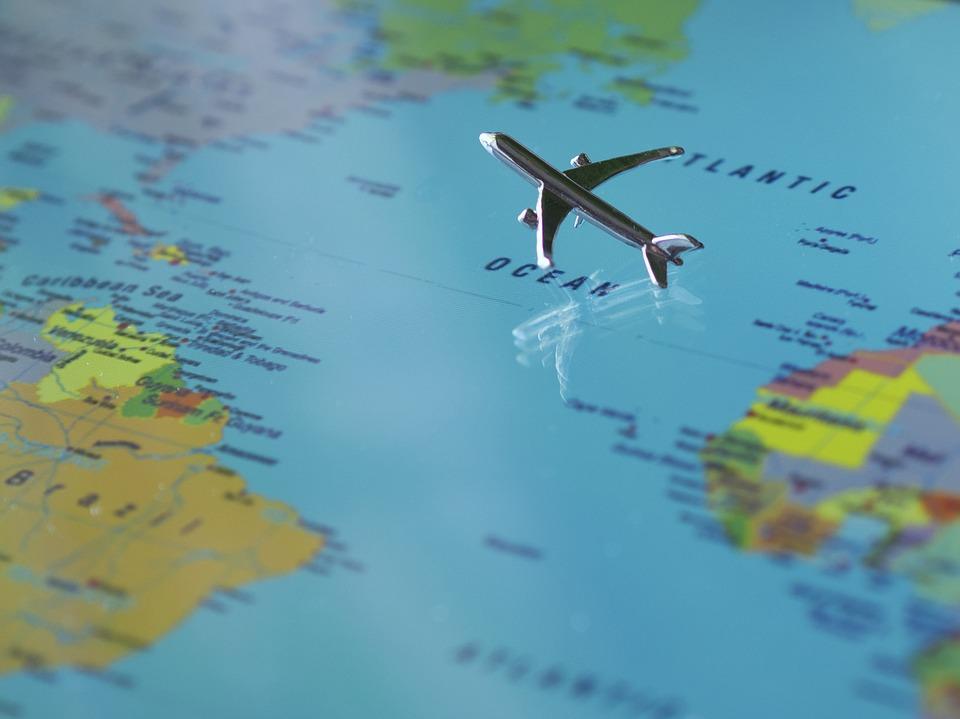 If you are planning to move overseas, our overseas coordinator will be happy to assist you with everything regarding your moving across borders. Tender Touch Moving & Storage Toronto will be more than happy to tailor our services in the best way so that they would suit your individual needs. Therefore, you can expect that our coordinator will pay you a visit a week before the moving day in order to complete inventory list and go over the "To Do checklist". Furthermore, during this visit, our coordinator will identify items that may require special attention and care such as your antiques, pianos, wine cellar, etc.
What does International moving involve?
Just like the very name implies, international moving means transferring your possessions over on an international level. As this can be quite a complicated process, it is only necessary that you have a reliable partner during the whole time. In case you need to transport any of your possessions outside of the country, international movers can step in. Only the real professionals in this business will be able to assist you in the best way paying attention to your needs. It is very important to be completely aware what this type of moving actually means. Only after wholly understanding it, you as a customer can have realistic expectations from a moving company you have chosen. Tender Touch Moving & Storage Toronto is certainly a trustworthy company which has carried out hundreds of international moving projects so far.
What to pay attention to when relocating abroad?
Proper preparations for this type of moving is one of the most important steps. It is essential that you have all the necessary information. Therefore, by taking this task seriously, you are one step closer to completing it successfully. By this, we want to point out, that you will need to always be alert in order to not forget about something important you will need for this relocation. International movers Toronto can assist you in this by helping you create a moving checklist. This list will serve you as a constant reminder of all the belongings you have planned to carry with you to another state. The list also contains many other useful information and tips on what to pay attention to. It gives you a great insight of completed tasks, as well as the one you still need to finish.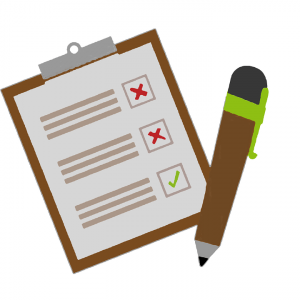 Check all documents
When deciding on moving internationally, the essential thing is to prepare all documents. This means that your travel documents must be updated. Only in this way will you be able to leave the borders of the country. The same should also apply to all the members involved in relocation. Underage children, who are still too young to possess a passport, should be registered in their parents' passport. Since bureaucracy can take away quite a lot of time, we suggest that you start gathering all the papers and documents you will need in the next period.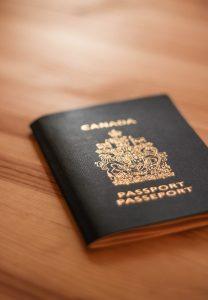 Be aware of laws and regulations
Before you actually relocate to a new place, we suggest you make an effort and check what rules apply there. Inquire about laws and regulations. Also, make sure you are familiar whether you and your family will need an additional set of documents. These might include both a residence and work visa. To confirm this information, you can contact a consulate of a country you are moving to. They will be your best source regarding this matter. There you will check if anything else is needed so that you can be fully prepared for the upcoming relocation. Furthermore, you will probably have to hand over a copy of The Bill of Landing.
What can International Movers Toronto do for you?
As a matter of fact, a professional moving company, such as Tender Touch Moving & Storage is completely a right choice for you when deciding to change your place of living. During this time, we can help you with the following:
We will make a detailed plan of your move
Provide you with some useful moving tips
Prepare all your belongings for packing
Provide you with full packing services in case you need them
Keep an eye on every part of the relocation process so that all can go well
Pack and label moving boxes. This is important as it will make unpacking so much easier
Transport your belongings to a chosen destination
Dismantle your furniture
Use storage
In case you do not plan to relocate your entire house, but you still do not want to sell some of your belongings, we offer you a possibility to rent storage and keep some of your belongings safe inside. Our staff will give you a hand to pack the selected items and neatly store them away. What is important is that you can cancel this service at any moment. After that, if you are not able to take over your belongings, do not worry. Our team will handle this for you. We will arrange their transportation to a place you provide us with. And you can be sure they will be in an impeccable condition.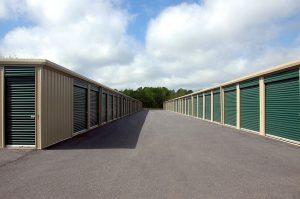 Give us a call at any time
Once you decide on this move and if you have any kind of questions regarding your moving, before International Movers Toronto take over the job, you can contact us. In order to facilitate our customers, we have enabled them to reach us from every corner of Canada. In this case, we bring you closer to us. Therefore, you can expect a polite operator to pick up the phone. He/she will provide you with all the necessary information and clear all potential doubts. What we recommend you is to prepare some questions so that you would not forget to ask anything important while having a conversation with an operator. Remember, we are here for you! And we will do everything in our power to ensure the most pleasant relocating experience.
Leave the planning to us
Considering the fact that International moving is very complex due to many facts which include relocating to a different country, preparing special documents, transporting the goods, etc., it is only normal to be extra careful. Panic is a regular companion for most people who are going through any relocation. However, we have been so long in this business and had a chance to see many different scenarios to see which to avoid. In this movie, you are our leading star. Therefore, be sure that we will always choose the best option for you. We will do this by carefully listening to all of your requests. Moreover, we will hear your wishes and give our best to comply them all.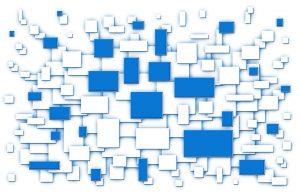 International Movers Toronto are dedicated to their work
Our company knows how to please all of our customers and meet their expectations. In support of the statement, you can read just some of our previous customers' testimonials and check out for yourself. After gathering all the information, we can start with work. Rest assured that we work hard. Tender Touch Moving & Storage is distinguished by an extremely passionate attitude towards business. We love what we do! And we have created a pleasant environment which all of our clients can feel immediately after getting in touch with us. This is one of our secrets. That is why it is so important to us to continue delivering a great service to everyone who has decided to give us their trust. In return, they can expect nothing but professionalism.
Respecting deadlines is a must
In today's world, time is the money. We understand this completely. Our company can guarantee a completion of every task on time, respecting deadlines we have set at the beginning of our collaboration. International Movers Toronto are at your service! We just have to point out once again how important it is to make a plan with as many details as possible. One of the most significant pieces of information is the one regarding the date of your relocation. All tasks that need to be completed are being planned in relation to your moving day. To help you stay focused and organized, you can also make use of moving applications. With them and our competent moving team, the chances you'll do something wrong are very slim.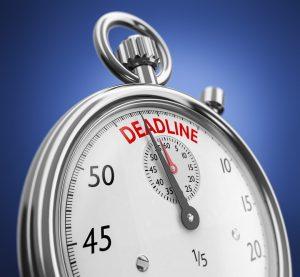 In order for us to make everything in time, you will also need to do your part of a job. Now, we know that sometimes there might be some unpredictable circumstances which get in a way of completing a task. However, if something like this ever occurs during your relocation process, we kindly ask you to inform us as soon as possible. In this way, your International Movers Toronto can react timely. This will allow us to make sure that every other task is being completed without a fear of failing. In our books, failure is not an option!
Setting a budget when moving overseas
Understandably, thinking about the budget is everyone's biggest concern. The cost of this type of relocation can vary. We would have to know every information connected to your moving so that we would be able to give you an estimate. Because our biggest concern is not the profit, what we can do to is offer you discount coupons that can surely help your budget.
Know who to hire
When deciding among local moving companies in Toronto, take some time to check them out. See which can meet your requirements and which has a good reputation. You deserve the best possible service and a chance to have the best moving experience, especially when moving overseas. If you choose International Movers Toronto we will ensure to bring all of our expertise to the table. In the meantime, you can dedicate yourself to finishing other tasks, or give yourself a break.
International Movers Toronto is surely your safe choice during the time of relocation. Our moving team possesses the necessary experience and knowledge which they apply each time when they wholeheartedly help our every client. If you are interested in hiring overseas movers, call Tender Touch Moving & Storage today at 1-877-836-3378!
GROUPAGE CONTAINER SERVICE
Our groupage container service takes the complications out of shipping overseas. We will pack and pick up your shipment and deliver it to the terminal for shipping overseas. Crating is not necessary for groupage destinations.
FULL CONTAINER SERVICE
Without a doubt the safest and most economical way to handle larger shipments. We can arrange everything door to door or to the port to almost anywhere in the world.
LCL SERVICE
For those shipments going to out of the way places, we can ship by LCL service, either to the port of entry or to your door. Crating is usually required.
AIRFREIGHT
The ultimate in speed, convenience, and safety. While higher in cost than surface transportation, the savings in time can often compensate for the difference.
AUTOMOBILES
Whether shipping by Roll on Roll off (Ro-Ro) or in a steamship container, we can arrange the safe transit of your vehicle door to door or to port only.
INSURANCE
Your items are valuable and the safety of those items is very important to us. Should anything happen during the process, our moving company has got you covered as we are an insured moving company. In addition, we hire expert movers to expertly handle your valuables and to make sure of safe delivery to your new location.
DESTINATION AGENTS
Our overseas agents are chosen through many years of experience and personal contact. They are as dedicated to providing professional service to your customers at the destination as Tender Touch is at the origin.
Your personal move coordinator is also your point of contact and will provide you with an estimate of the cost of your move once he/she has completed the survey. The estimate will be based on the volume of your goods to be shipped and/or the volume and weight of goods to be airfreighted.
When you contact us, provide your origin and destination city and country, and we will provide you with the most appropriate method to service your needs. Quotations for services are dependant on your location, choice of destination, a volume of possessions and transport service selected.
Overseas moves are priced based on the volume of the items you intend to ship.
Average Volumes
Bachelor Suite – 250 cu ft.
1 Bedroom apt.- 400 cu ft.
2 Bedroom apt.- 600 cu ft.
3 Bedroom apt- 800 cu ft.
3 Bedroom house avg. – 1200 cu ft.
4 Bedroom house avg. – 1600 cu ft.
5 Bedroom house avg. – 1800 cu ft.
1 cubic meter = 35.314 cu ft.