For your next corporate or office move, trust the professionals at Tender Touch Moving & Storage Toronto to complete the job on time and budget. We invite you to find out why we have become Toronto's preferred commercial moving company! Our commercial movers Toronto are waiting for your call!
It can be quite a challenge to relocate an entire office without the assistance of our commercial movers Toronto. You may lose profits and time if you're unprepared when it comes to moving your firm. Instead, you could rely on a Toronto commercial moving professional to take care of the job, so you can relax and attend to your business needs. Our company is committed to helping you pack and transport your organization's furniture, equipment, and more. Our crew will arrive on site with clean trucks and fully equipped moving trucks with all the proper materials and equipment to ensure that your relocation goes off without any flaws.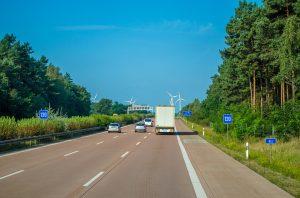 We were not exaggerating when we said we could move anything your business needs to just about anywhere in the world. Whether it's moving all of your office fixtures or transporting and installing your specialized equipment or setting up a new location, we have the dedicated team that knows how to handle your commercial moving needs from start to finish.
On each office relocation, we offer the following services which may vary based on the client's needs.
Pre-move planning. Making a good strategy and sticking to it is the key to performing a successful moving project.
Advice on numbering floor plan setup. Our moving specialists will help you make the right decisions!
Specialized vehicles and equipment – are a must if you want your belongings to be safe at all times.
Supply all labor and equipment to complete relocation. Our relocation teams will help you achieve your goals on time and with a high level of efficiency!
Commercial bin rentals and security seals. Again, if you want your valuables to be transferred in a secure manner, professional supplies are a must-have!
Packing, unpacking and crating services. If you don't expect your staff to take care of your belongings, our team can help you deal with all the hard work!
Tear down of modular desks and installation service available. We have the equipment and the knowledge to handle any kind of a commercial move.
Organize pay duty officers where necessary. Just give us a call, and we will take care of everything.
Move your electronics and computers in specially designed equipment. If you want your belongings to arrive at the new address intact, we will provide you with the best packing supplies on the market.
Pad and wrap antiques and other furniture requiring extensive care. Special items relocation doesn't scare us! We can take on every kind of a moving project.
Ensure proper protection of all surrounding structures at both pickup and delivery. Again, your safety is our concern!
On-site storage. Sometimes, you'll need more space. When you do, make sure to contact our commercial movers Toronto!
We were not exaggerating when we said we could move anything your business needs to just about anywhere in the world. Whether it's moving all of your office fixtures or transporting and installing your specialized equipment or setting up a new location, we have the dedicated team that knows how to handle your commercial moving needs from start to finish.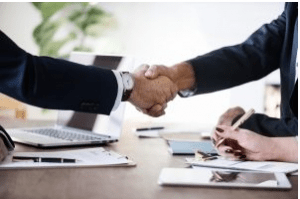 Commercial Moving Tips
Commercial moves can be challenging. Not only do you need to find a way to get all of your goods safely to its destination, you also need to do so without disrupting the day to day operations of your business. A small interruption in business can be expected, but if you plan your move in advance, you can avoid downtime that could cost you money or even customers. Our commercial movers Toronto know exactly how important it is to move your business quickly and efficiently, believe us. If you need someone to rely on – our moving teams are always ready to assist you with any moving project.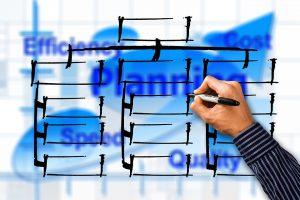 Let your staff help you
When it comes to commercial moving, planning is essential. You should begin the planning process at least 2 months prior to your actual moving date. This will give you time to change all of your address and location information, and will also give your customers time to adjust their records as well. While planning your move, consider which departments need to be moved first and with the least disruption. Include everyone in the process, before boxes start appearing all around. Your staff can help you get through this exhausting process. They know how your business functions, and also they can help you focus on some more important tasks. You can't deal with everything all by yourself. Let your people help you before commercial movers Toronto come knocking on your doors. Also, including them in the relocation itself will help them understand whats happening, so it is a win-win.
Our commercial movers Toronto will walk you through every step of the relocation
Before we even set the date and the place the relocation will take, our commercial movers Toronto will help you to better understand this whole process. We know exactly how hard and confusing it can get. Tender Touch's commercial moving coordinator will work with a key contact person from your firm to ensure your move is as smooth and hassle-free as possible. We believe that the good communication is a key to performing a successful commercial relocation, and that is why we will include you in every step of the way. If you want us to. On the other hand, if you want us to take care of everything without you ever noticing – great. We can do that too!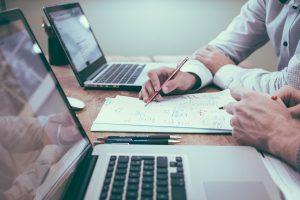 If your business needs assistance in planning for and executing an upcoming move, get in touch with the professional office movers at Tender Touch Moving & Storage today. We're available to discuss all aspects of your move and create a plan that works within your timeline and your budget. Call us now at 1-877-836-3378.
Commercial Moving Checklist:
Office items are often moved on their sides so it's important to make sure that all items from inside cabinets, desks, and furniture have been safely packed in boxes.
When moving photocopiers and commercial printers, always check first with your service provider to determine if the move will void your warranty and take the next appropriate steps of action depending on their policies.
Make sure all cords and bits and pieces are secured on electronics. Utilize the appropriate packing materials in their boxes to ensure nothing gets broken. You may also consider labeling which cords go with which devices and which outlets.
Tag and all items that go together for easy assembly at your new location. Ex. "office 1"
Be careful not to over-stuff or under pack boxes to ensure your items are protected. Label all boxes for efficient unpacking.
All computers and electronics must be disconnected and packed before the move.
Be sure to mark all delicate material as fragile.
Make it mandatory that all employees who are moving with the company pack and move all of their own personal items. Let them know that you will not be responsible for any of their lost or stolen items.
Create a floor plan of the new space to let them know where the tagged items should be placed in the new location to streamline the process.
Containers For Packing
1.5 cu. ft. Carton/Book Box:


These boxes are ideal for smaller bits and pieces like manuals, smaller office supplies like hole punches and staplers and much more. Tape must be used to seal these boxes. Dimensions 17″ x 11″ x 10.5″
Business Record Storage:


Just like the box mentioned above, business cartons are about the same size. They also have the added benefit of not needing tape to seal them and they have side handles for easy carrying. Dimensions 15″ x 12″ 10″
Commercial Bins: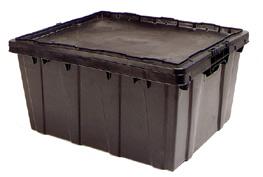 These heavy-duty plastic bins are strong enough to carry some of your heavier items. They are water resistant in case of rain. They can be filled with files, books, contents of desks, telephones, and computers etc. Dimensions 48″ x 24″ x 28″
Why hire our commercial movers Toronto?
We believe you already have a clear picture of how complex and exhausting this process can be. And right this is the main reason you might want to hire our commercial movers Toronto. We are here to help you and to support you every step of the way.
Tender Touch Moving is a full-service relocation company, meaning we service relocations of all types and complexities. Whether you are a small business, medium or big corporation with thousands of employees, our commercial movers Toronto can assist you with your next moving project. We understand moving an entire business can be stressful and hard, and our moving teams will do everything in their power to make it easier for you. Tender Touch Moving has experts in every field of moving: packing, unpacking, disassembling, relocating, and, of course, communication. We will go above and beyond to match your expectations. Your satisfaction is our primary goal. Nothing makes us happier than our clients coming back to us again and again.
We strive to conduct office relocations in an organized and efficient manner. Office moving can be conducted after hours or on weekends to minimize the impact on the business.
What to do before moving your company?
Even moving home to Toronto requires a certain amount of preparation before the big day comes. But making a solid plan isn't a guarantee that everything will play out as planned. Sometimes, even the smallest mistakes can cause big problems. So make sure you don't make any! The first step to preventing mistakes from happening is staying in touch with our commercial movers Toronto. They know exactly how and what needs to happen and in what order. We have the same goal – to perform the best commercial move possible. If you need any information or advice regarding the move, feel free to contact us at any time!
Plan ahead.
Inform your staff of the move.
Hire professionals.
And then…
Take care of everything else
First, you'll need to get rid of all unnecessary items that pilled up at your business quarters over the years. There is no logical need to transfer unwanted items to your new address. Declutter, and make everything easier for yourself. You can donate, sell or recycle some of these items if you want. You can even store some of your belongings. It doesn't matter what you decide to do – just make the moving process easier for yourself.
Update your business information
Make sure you update your business information before the commercial movers Toronto come to your doors. Your clients will need to know where to find you, and your office needs to be ready to start working as soon as possible. Don't forget to order new business cards and stationery, and to update the information on your website, Google and social networks.
Also, make sure you cancel some of the services you have been using at the old address. Notify your telephone and internet service provider of your address change in advance. You will need everything to be taken care of on time if you want to start your business as usual.
Prepare the new office
Your new office needs to be ready on time. Our commercial movers can take care of everything else, but if you want the whole relocation to be fast and efficient, prepare your new space in advance. This way it will be much easier to coordinate moving team and your own employees. Also, unpacking will be much faster. The clearer picture we have, the smoother the relocation.
Summary
When we are talking about the commercial relocation, we must say that the time is of the essence. That is why will guarantee you a fast, efficient relocation of your business. Our commercial movers Toronto will do their best to minimize your downtime and get you back to work as soon as possible.
Commercial movers Toronto are waiting for your call. Let's start working together to create a functional moving strategy for your relocation. We will make sure everything goes smoothly and efficiently. Tender Touch Moving provides its clients a wide range of moving services, guaranteed to handle every aspect of the move.
Our commercial movers Toronto will make sure you become one of many satisfied customers. But, don't believe us, try our services and see for yourself!