Long distance moving is a special type of relocation which requires a specific approach. Every professional will tell you that, in order to conduct such a move, you will need to put a lot of time and effort. Doing it on your own will only raise a risk of making major mistakes. Such a thing simply has to be avoided. Therefore, we suggest you contact long distance movers Toronto to help you go through with this complex process. We have all the necessary experience and expertise to be able to support you from step one to the last one. This is why Tender Touch Moving and Storage is your right choice.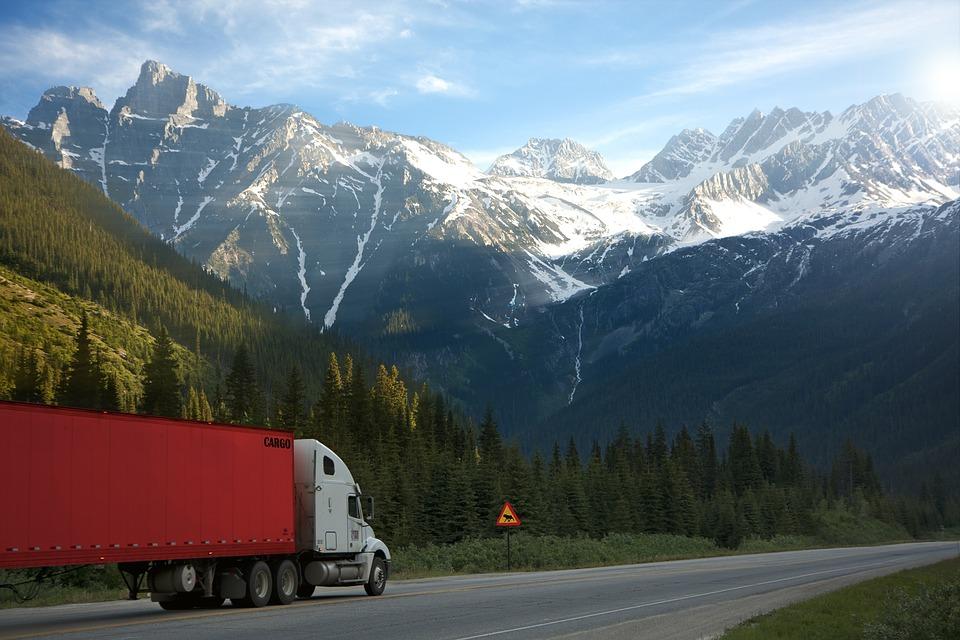 We are a well-experienced moving company
Tender Touch Moving and Storage have been operating for quite a long time. We are recognized all across Toronto and Canada as reliable partners with any moving project. Our long 20-year-old history, successful relocations and thousands of satisfied clients speak for us. Tender Touch Moving and Storage is the first choice for many people who need to transport their homes, offices, or specific types of items that require a special treatment and technique.
Our employees are simply the best
Every employee had to go through a long process of training. Only after completing it, they could become a legitimate member of the moving crew. With a professional mindset and skills, our movers will quickly load all of your belongings. In case you need to pack them, they can give you a hand with it, too. Furthermore, you can leave all the heavy job for them, while you are busy finishing other important tasks. So, among many services these people can assist you with, we will point out the following:
Services of packing household
Disassembling furniture and special items such as piano, pool table, etc.
Loading boxes in the moving vehicle
Delivering of packaging
We support you all the way
When it comes to long distance moving, know we will be there for you during every step of the way. Choosing long distance movers Canada is your first step towards a successful relocation. If you are thinking about how can we help you best with your relocation, we can tell you that we will first start by making a plan of your long distance moving in smallest details. Long moving really asks for seriousness and full concentration. This actually does not mean that for other moves, such as local, is not necessary to consider every step. On contrary. It also requires a great deal of seriousness and professionalism. The thing with long distance moving is that everything is raised to a higher level. Also, there are many things you should know about moving long distance. We will make sure you know them all!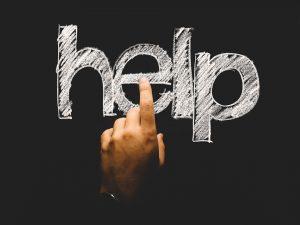 Provide us with your requests regarding relocation
Once you set up a meeting with us, we will start taking notes. For this reason, we believe that it will be so much easier for all of us, especially you, to come prepared. Accordingly, prepare a list of questions you believe are relevant for your relocation. Long distance movers Toronto are here to listen to all of your demands and answer all of your questions. Furthermore, we will give our best to dispel all of your potential doubts. Just keep in mind that, by having questions and all your requests prepared, we will be able to provide you with a much better assistance. Also, we will be able to complete all tasks quicker and with more efficiency.
Expect all the help when relocating from us
Once we hear all about your long distance moving, You can expect a top-notch service from us. First, we will start by analyzing your wish list. Second, we will give you pieces of advice you will be able to apply to your case. Soon you will realize that our goal is not to give you some general advice and then let you figure out the rest on your own. No. Because you have chosen us, we feel a great responsibility towards you and we will give our best to fully comply with all arrangements. Third, we will give our best to bring you closer the issue regarding packing items. For those of you who are relocating for the first time, we truly suggest you hire experts, to pull this off. Long distance movers Toronto definitely belong to a group of those who will adequately assist you.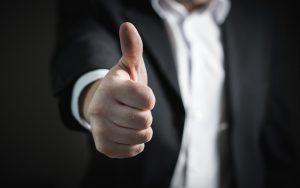 More help on the way
The next thing our moving experts can give you a hand with is taking the exact measurements of doors and windows in your house. This step is necessary in order to see which pieces of furniture will not be able to go through them. But do not worry. If it comes to this, these skilled men will perform disassembling of your furniture right on the spot. This is just one of the special skills all of our movers need to possess. And this is why we can claim for sure that our team consists of highly trained professionals.  Once all of these steps have been taken, we can provide you with as many moving boxes and packing supplies as you need.
Contact long distance movers Toronto
When planning a project such as moving long distance, without the necessary knowledge it will be very difficult to manage everything properly. For this reason, once you decide on taking this step, we encourage you to contact our company in order to get answers to some of your questions. For your convenience, we are available 24/7 all week, every day in a year except for National holidays. This is how much we care for all of our clients. Landlines cover just about all area of Canada. So,  Our friendly operator will pick up the phone, listen carefully to all of your questions, and kindly answer them all. Therefore, do not hesitate to give us a call. Find out the answers to your questions today!
Visit us in our office
Our experts will be happy to receive you in their offices and hear you out. While on a meeting, use this time to present your whole vision regarding your long distance move. In return, our knowledgeable agents will have all the answers ready for you. You can rest assured that they will provide you with the best possible solution for your particular case.  While you are in a meeting, you are their most important client. Therefore, they will make sure you will feel comfortable while you are receiving answers to your questions. There are no issues long distance movers Canada will not be able to find a solution to. We would also like to advise you that you should be open to suggestions.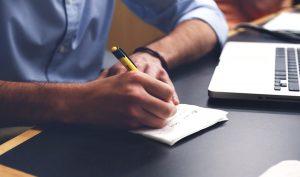 Feel free to give us your suggestions as well
Of course, in case you do not agree with some of them, please let us know. This way we will know what alternative to offer you. On the other hand, we are also open to any suggestions. Together, we will be able to provide you with the best moving experience.  Our ultimate goal is to make you completely satisfied with our moving services. We truly believe in word of mouth. One happy client will lead to another. In this way, the network of people who have had the opportunity to see our professionals at work is expanding. In the customer survey page on our website, you can see our impeccable statistics.
We operate all across Canada
We are proud to say that so far we have conducted thousands of relocations of every sort all across Canada. Through our partnership, Tender Touch Moving & Storage can also service moves from Canada to the United States. Being part of a family of movers across North America allows us to offer the best "split" long haul shipment for your household goods, or office relocation to almost anywhere in Canada and the U.S., utilizing fully insured 53 ft household trailers and 53 ft van trailers equipped with air ride, logistics, and all the appropriate operating authority.
To serve you better, we currently have a combined network of 35 agents across North America. Your shipment can be easily tracked and monitored by both our east and west coast dispatch teams to ensure that it arrives at its destination safely.
We don't have hidden costs
Due to the fact that our customers come first to us, we always aim to elevate your expectations. Long distance movers Toronto are recognized as a reliable and trustworthy partner. We have an open communication with all customers. You can be sure that we hide nothing from you. We build a strong connection with everyone who has decided to give us their trust. Therefore, we tend not to let them down. Once you sign a contract with us, that's it! That is exactly what you will get. The price indicated in the contract is valid until the end of your move. Thus, there is absolutely no "reason to fear whether you will have to pay any extra dollar. We are not that kind of a company. We always put our clients first!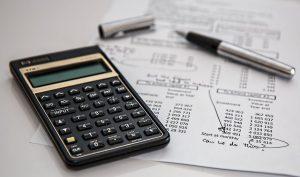 We always stick to a plan
Once we determine all details, we will present you an operative plan that all of us need to stick to. Following the plan will give us high chances that we will succeed in our mission. We know how time is important to everyone. Because we are so efficient, we have been able to comply with every agreement. This is just one of many reasons why we are the first choice for such a large number of people when it comes to any moving project. Long distance movers Toronto are at your service during every step of the way. We give you our full support, expertise, high efficiency and a team of people who are always ready to step in.
Tender Touch Moving & Storage will be happy to be a part of your relocation process. By calling us, you have already made a good choice and decision. We are a company that truly cares about their customers. And only for them, we offer the best team of people who will be in charge of the long distance moving project. By giving us this chance, you will have an opportunity to experience a unique moving adventure. Stress-free! Welcome!
Additional information: Please visit our local moves page if the drive to your delivery is 12 hours or less in Canada from the pickup. All out of country moves fall under long haul moves or long distance moving.
Why Choose Professional Long Distance Movers in Canada?
You can trust our long distance moving team to handle your cross country or international move with care and attention to detail. Tender Touch has been an accredited business with the BBB since 1998 with an A+ rating. Tender Touch Moving & Storage has also achieved the title of Mover of the Year with HomeStars, and is a certified mover with the Canadian Association of Movers.
For more information about long haul moves within Canada or to the United States, call Tender Touch at 1-877-836-3378 today. We would be happy to provide more details about the long distance moving process, how we can ship your possessions to your new location, and provide a free estimate on your upcoming move.
Types of Long Haul Moves
Split Shipment: If you are moving a long distance, but don't require the entire capacity of the moving truck to transport your belongings, consider taking advantage of a split shipment. It is an extremely cost effective way to move because the cost of time and travel is split between you, and the other individual you are sharing the truck space with. To further organize the process we color code each shipment to ensure that each delivery to the new locations is flawless.
This method is consistently used by moving companies across North America. This style of delivery can take longer than it would for "exclusive use." Delivery is usually set up over a 5 to 14 day, or, 5 to 21 day period. click here.
Exclusive Use: This is a unique service we offer here at Tender Touch Moving. "Exclusive Use" means the truck is solely yours and no one else's belongings will be included in the shipment. Your shipment will still be carefully inventoried to ensure accuracy. The only difference is that your shipment will arrive as quickly as the roads will take us there.
Moving Cost
Split Shipment: It is one of the most affordable ways to move because you are sharing the ride with other families, and are splitting the cost of travel. Each shipment is carefully color coded, inventoried, and separators are used to ensure the accuracy of delivery.
This method is consistently used by moving companies across North America. Delivery with this service takes longer than "Exclusive Use", usually set up over a spread such as 5 to 14 days or 5 to 21 days. If you know the weight of your shipment and would like to calculate your transit time, click here: Split Tariffs
Exclusive Use: This is a unique service we offer here at Tender Touch Moving. "Exclusive Use" means the truck is solely yours and no one else's belongings will be included in the shipment. Your shipment will still be carefully inventoried to ensure accuracy. The only difference is that your shipment will arrive as quickly as the roads will take us there.
All surcharges for exclusive service are the same as on local move.
Average Household Weights
Bachelor Apt.
1,000 to 1,500 lbs.
One Bedroom Apt.
2,000 to 3,000 lbs.
Two Bedroom Apt.
3,000 to 5,000 lbs.
Two Bedroom House
4,000 to 7,000 lbs.
Three Bedroom Apt.
6,000 to 9,000 lbs.
Three Bedroom House
9,000 to 12,000 lbs.
Four to Five Bedrooms
9,000 to 15,000 lbs. plus
Pick-up and Delivery Service
With our door to door service, you're treated like royalty. We remove the inconvenience of picking up and returning a rental truck and cost less than most full-service movers in Toronto. Convenience and affordability, that's what you get when you choose to move with Tender Touch moving company.
What do door to door services entail? It begins with packing all items/belongings at the starting location, transporting them to the new location, and unpacking/arranging all items in the appropriate places. This service includes the use of a full range of packing material, i.e. cardboard boxes, special wardrobe boxes, dish boxes, deluxe artwork shippers, mirror boxes, TV boxes, golf bag boxes, mattress boxes, peanuts, bubble wrap, stretch wrap, tapes.
When we deliver we remove all of the padding and protective covering from your belongings, carrying everything inside your new location. We are able to take each of your items to the rooms you have selected. Our teams are trained to verify the delivery by referencing the inventory we took at the time of pick up to make sure that nothing gets missed.
We always use professional loading crews, the most modern technology, and equipment, with sophisticated tie-down logistics to secure the ride, protecting your furniture from shifting, the elements and accidental damage.
Storage
In addition to providing a moving service, we also offer short or long-term storage facilities with 24-hour surveillance and top of the line security to keep all of your belongings safe until you are ready for them.
Testimonials
When it comes to judging the quality of cross-continental transportation, you the customer know best. Our many repeat clients often tell us what they get from Tender Touch is PEACE OF MIND. You'll feel confident that your furniture will be delivered on-time and in exactly the same condition as it was at the point of departure. Our commitment to all our customers is that we will make no compromises when handling your belongings. Both management and employees will always make security, punctuality, and professionalism a priority, so that we may continue to live up to our name – Tender Touch, the CAREFUL MOVERS. Please visit our Testimonials page.
Important Tip:
The key to every successful long distance move is choosing the right mover. Tender Touch has experienced and qualified staff to provide you with a smooth and hassle-free move. Every Long Distance move we make begins with a free, accurate estimate provided by our moving consultant. We provide a professional long distance moving service from the initial contact through our trained and experienced moving consultants until the completion of your move.
Please visit our customer service section for tips on preparing your move.
Note: When booking an afternoon time slot, we can only give an estimated start time. Actual start time will depend on the completion of the prior move.
For a free online estimate please click here: Long Haul Estimate
Supplies:
When booking please ensure we are aware if you require any additional items like wardrobes, picture boxes, or other packing supplies etc. for your move as these items are not supplied on long haul moves.