Don't have the time to pack and organize your household move? Tender Touch Moving & Storage has skilled movers in Etobicoke for hire who specialize in moving and packing in the Greater Toronto Area and beyond. Our professional movers can handle all aspects of your move, whether you are moving across town or across the country! That is why movers Etobicoke are the right choice for you in order to have a smooth and easy relocation. Opting for their services will save you so much time and energy. Furthermore, the whole moving experience will not turn out to be a nightmare.
What are the reasons for hiring movers Etobicoke
If you are moving locally or even moving to Toronto from abroad, it is important to have a helping hand with someone who is reliable. Since moving is not exactly an easy task and it takes so much to plan and organize, it is necessary to be as less stress-free as possible. Tranquillity and peace of mind during the relocation you need so much is something that Movers Etobicoke can provide you with,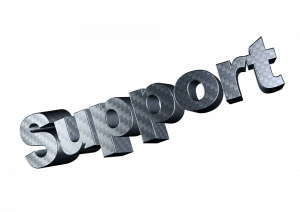 Movers from Etobicoke are professionals
If you decide to use the services of a certain moving company there are a lot of things you should consider. For instance, you do not want to hire someone who does not know how to handle the pressure and organize moving from the beginning until the end while at the same time paying attention to details. When it comes to professionals from Tender Touch Moving and Storage Toronto this simply is not an option. These moving professionals know how to conduct even the most complicated moving and packing tasks. Why, you ask? It is quite simple. We are professionals in this industry who have been operating for more than 20 years.
During these years we have been striving for reaching excellence and always improving the quality of our services. We focus on creating a perfect moving plan, especially for our customers. With that, we guarantee that each and every customer will receive a top-notch quality of all our services.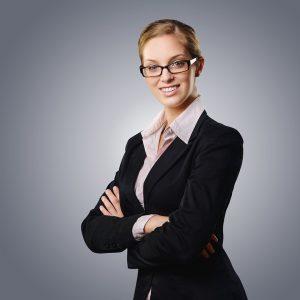 Etobicoke movers offer a wide range of services
What is a secret of a good moving company? We would say that the secret lies in the way in which the services are rendered and the quality of the staff that performs those services. This is precisely what we are proud of. We offer a wide range of all types of moving and storage services such as:
Packing and unpacking services. When our expert team packs up your items, we do it right, using the right padding, boxes and crating for all of your household objects so your move goes as smoothly as possible. In case you do not have enough time or believe you do not have enough skills to pull this through, we are here to offer our help. We can do it quickly and elegantly. We tend to save you your precious time so that you could focus on something else.
Piano moving. Since pianos belong to a group of very delicate items for relocation, we recommend you leave this in the hands of movers Etobicoke. They know the right way to dismantle every kind of piano and safely relocate it to a new address.
Moving hot tube. Another item from the list of very complicated ones that require a special approach and attention. But do not worry. Just like with pianos, your movers from Etobicoke know just the way to dismantle the hot tube and load it safely into a moving vehicle. At your new address, you can be sure that these men will finish installing it as fast as possible.
Vehicle shipping is also our specialty. Doing it alone can turn out to be very dangerous. Therefore, our recommendation is to just let this task to those who have enough skills and knowledge. Those are Etobicoke movers. They know how to prepare the vehicle for the move and how to transport it the best way.

Expect top-class moving services from Etobicoke movers.
These are just some, among many other things we offer. Simply browse our website to find out more about the moving services we provide to our customers.
We tailor the service according to your needs
Our company is not only profit-oriented. We deeply care for each and every customer that turns to us for help. That is why we are recognized as number one moving company in this area of Canada. Simply, people have trust in us as we have conducted thousands of successful moving projects. For example, if you only need to move a few items, we've got you covered. As a leading Etobicoke moving company, we have a fleet of vans of all shapes and sizes to cater to every move, big or small. We'll tailor your move to your exact needs and can put together a complete moving solution that includes storage, moving and packing. We will do all to meet all your expectations.
We pay attention to every detail
With us by your side, you really do not have to worry about anything. We listen very carefully to your every word and according to that look for the most elegant solution to your specific situation. Once we get all the necessary information from you, that's when we take action. In accordance and in constant contact with you, you will be informed about our every move. This will allow you to keep track of the progress we've made so far. Also, even if you're planning to pack and unpack your own goods, we can provide you with boxes and packing supplies to make sure your possessions stay safe on their journey to your new home.
Want to find out more about our movers Etobicoke? Call Tender Touch Moving & Storage toll-free today at 1-877-836-3378, or request a free estimate.