Tender Touch Moving & Storage has a great team of professional Oakville Movers ready to serve you. If you are moving locally or even long haul, we would love to help make your move a smooth, stress-free experience. We offer complete moving services in Oakville, from packing up your belongings to storing them, transporting them to your new home, and even unpacking your items at your new location. Throughout your move, we will always take great care to ensure your possessions stay safe and arrive at your destination in a timely manner.
Our reputation is well deserved
We know that all of you are probably aware of the fact that there are a lot of local moving companies in Toronto. But what you should also be aware of is that you should know which one can truly offer what you are looking for. Therefore, our recommendation is to do a thorough research. On the other hand, we are absolutely sure that you will recognize our company as a top-rated moving company which can only offer you the best and highest quality services in the field of the moving industry. Throughout the years, we have worked hard, gaining the necessary skills and knowledge, so that no customer leaves our office unsatisfied.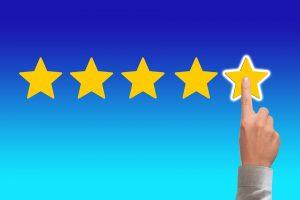 The customers have given us their trust
To be completely honest, having a good reputation is something we are proud of. It only confirms that all these years we have been operating and helping people relocation their belongings have paid off. Our customers have recognized us as their reliable partner during an important period of their lives which is, of course, moving, packing, etc. of their homes, offices, gardens, and much more. You can read some of the reviews of our customers and hear first hand about their experience with our company. We are looking forward to seeing your name and comment among others. Let us demonstrate to you and prove you the reputation we have worked so much for.
Oakville movers are dedicated to every customer
In case you have been wondering why our company is so praiseworthy, we will tell you a secret. We treat all of our customers equally! The most important part of our common story is you! Therefore, we from Tender Touch Moving and Storage Toronto do everything in our power to be at your service at all times during the relocation process. With that, we want to create such a relationship where all of our clients have a feeling of trust. We ensure you that you can completely rely on us for everything you need that is related to your changing the residence, or in case you need to find an affordable, but quality storage unit, etc. To us, there is nothing more rewarding than when we see happy faces of our clients. That serves us as an incentive to be even better and of more use.
We are happy to answer any of your questions
As someone who has had a lot of experience in relocating hundreds of people so far, we understand that numerous questions such as how the whole thing functions, or questions regarding the insurance, price, and so on, can occur. Let us tell you that local movers Oakville are here to carefully hear each and every of your question. In return, you can expect all honest answers, as we do not have any intentions of hiding anything from you. And this is also one of the ways how we have earned the trust of our clients.
What we suggest you is to compile a list of questions you find relevant. During our first meeting, you can use the list to and pose us questions. That way you won't risk forgetting some question that is important to you. On the other hand, feel free to contact us anytime you have any doubts, or when you want to inform and update us about something.
Why choose Oakville movers?
We know that choosing a reliable Oakville moving company can be a difficult decision. Tender Touch wants to make that decision easy for you. Our moving team is professional and caring. They are trained to provide you with the best possible customer service at all times. When it comes to moving, we pride ourselves on the standards we have set within the moving industry. Our team of Oakville movers is very careful when it comes to packing and moving your treasured items – just take a look at our photo gallery of our movers in action! Because it is your moving we are talking about, you surely want everything to go smoothly. And this is why only reliable movers, such as local Oakville movers, can come into consideration. You deserve the best service there is, and we want to make sure you get it!
We are experts in all types of moving, packing and crating
No movers can call them professionals unless they possess all the necessary skills to perform and handle the type of relocation a customer requires. Therefore, you can expect assistance, among others, in the following:
Local, and long distance moving
Residential and commercial moving
Packing and shipping of your belongings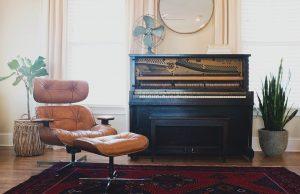 As you can see, everything you need, we have you covered. We guarantee you the utmost quality of each service we provide. Only the most experienced and skilled people will be in charge of assisting you.
Whether you are relocating your office, moving from one apartment to the next or moving your family home, you can trust our Oakville movers to get the job done right! Contact Tender Touch Moving & Storage today, toll-free at 1-877-836-3378 or request a free estimate online.