Any moving is a challenging task. If you ever had to move, then you know what we are talking about. And, although you may have experience with it now, it can still get quite demanding. For all of you who have not had an opportunity nor necessity to move, and you happen to be moving to Barrie then we recommend you hire Tender Touch Moving & Storage Toronto where our Barrie Movers will assist you from step one until all the work is done. Leave all that hard work related to moving in their hands for, they will take care of everything paying a lot of attention to every single detail.
As you could have figured so far, contacting the right people to help you deal with certain tasks you are having problems with, is a great favor you can for yourself. That is why, in the case of moving, you should not spend much time thinking about how to cope up with all the things that moving brings with itself. Instead, save yourself some precious time and let professional movers Barrie do the job for you.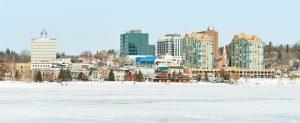 Professionalism at its best
The first associations that usually come to mind when someone mentions relocation are not that good. Stress, hard labor, the risk of damages, heavy lifting, costly tasks…and these are just some of the countless terms. However, it doesn't have to be like that – the fact is that your move can be quite easy. All you need is the help of expert local movers in Toronto. Tender Touch Moving & Storage is here to make sure that your move is covered from A to Z. So, if a safe, efficient and affordable relocation is what you want, our Barrie movers are the experts to contact.
Our customers always come first
Nothing is more sacred to us than our customers. All that we care about is to provide the best possible service to anyone who hires us. We dedicate all of our time, skills and knowledge to fulfilling all your requests regarding moving and transferring. Since we have been successfully operating for many years, we have built a network of very satisfied customers. So far, we have served thousands of them. It has also helped us to learn what our customers desire the most and how to provide them with what they want.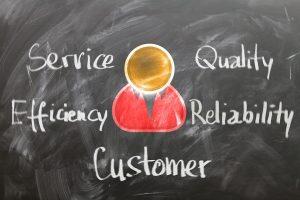 Over the years we have only become better and better. With every new customer, we use our valuable experience and knowledge to ensure a complete satisfaction. Professional movers Barrie tend to really work very hard in order to comply with all deadlines and arrangements. Therefore, you can make sure that Barrie movers only work for you and for the fulfillment of your dreams.
Your dreams are our goals
As we mentioned before, everything Barrie movers do is working hard to meet all of your expectations. As we always strive for excellence, we even tend to overcome your expectations. We do this as we believe that a satisfied customer is our biggest reward. So far, we number thousands of such rewards. To make sure all we say is true, you can refer to the comments of our previous clients in testimonial section of our website. You will see how many of them are very satisfied and happy to have used our moving services. We are confident in the quality of moving and transportation services we offer. That is why we proudly invite you to check our claims yourself and join the family of numerous members of happy customers.
We listen carefully to what you are telling us
If you have been wondering how we always manage to fulfill all your requests and wishes, we will tell you. It is actually quite simple. We listen. And we listen very carefully. Once you set an appointment with our customer representative your time begins. During the appointment, you have the opportunity to inquire about all the moving services that our company offers. Our informative agents will make sure you'll get all the necessary information about every type of moving we are experts for. And Barrie Movers expert in everything. Therefore, you need to know that no challenge is too difficult for us. We owe it to a huge experience and dedication in work.
The agreements we make, we fulfill
From everything you have had a chance to read you could have found out that we are a serious company which takes this job seriously. We always put our customers first and all the deals we agree on will be fulfilled. Before signing a contract with us, we advise you to read carefully every item and inform us if everything is according to your principles. Furthermore, if you are worried about the budget, you can always turn for our help to determine the exact moving estimate which is free of charge.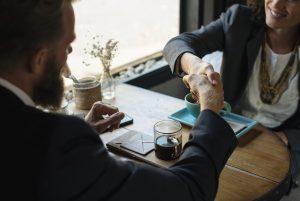 What makes us perfect Barrie movers for you?
When it comes to moving companies in Toronto, you will have a hard time finding one that it more experienced than Tender Touch Moving & Storage. The all-inclusive services we offer to our respective clients provide optimal solutions that can fit any budget. And the moving crews Tender Touch employs are made from experienced and well-trained professionals that use the most modern equipment to make your Barrie relocation as smooth as possible. So, if you want top-quality professional movers Barrie to help you with that fresh start, simply reach out! We will gladly provide you with a free estimate and professional consult with one of our representatives.