Searching for the best movers Mississauga? Tender Touch Moving & Storage is proud to offer complete moving services to residents of Mississauga and the surrounding communities. We can handle moves of all sizes and have the expertise necessary to move specialty items such as pianos, antiques, pool tables, electronics, and more! By reading this article you can learn why we are the first choice for a great number of people moving locally in Toronto. Simply, there is no service we can't help you with. Furthermore, we are proud of the fact that many have recognized a high quality of our company and the services we provide.
Movers Mississauga have a well-deserved reputation
Our Mississauga moving team has earned a well-deserved reputation. 97% of our customers say that we are the best local movers Mississauga has, and 98% of our customers say that we are their preferred movers and would not hesitate to enlist us for future moving jobs! We have been working very hard to deserve such a reputation. For more than 20 years we have been operating and conducting successful moving projects while giving our best to satisfy all our customers' needs regarding moving, storage, and transportation. We firmly believe that only with a serious approach and by paying attention to details a job can be well-done. That is why local movers Mississauga dedicate all of their professionalism, resources, and knowledge to each and every customer equally.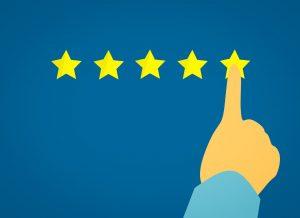 Every customer matters the same
As we mentioned above, we see all of our customers in the same way. It does not matter if you are moving locally, across the country or even if you need international moving services, we will offer everything we have. Luckily, with our hard work, we have reached a high-level of performance. Moreover, we are the happiest when our professionalism and our moving professionals have contributed to the successful and stress-free relocation that all our customers deserve. For all of you who are still thinking about whether you want to hire a moving company or not, we proudly invite you to pay us a visit and see for yourselves everything we are claiming in this post. Soon you will realize that everything we say is a complete truth. Trust us, we will not let you down.
We hide nothing from our clients
Transparency and honesty are one of our main traits. It has been like this since the beginning of our doing business. As we aren't a company that is strictly profit-oriented, we put all of our energy into satisfying our customers' needs. Therefore, we tend to be completely honest with them. Every question you have for us, we are here to give you a complete answer. No hidden means nor intentions; For this reason, everything you hear from us, including the final price for our moving, packing and transportation services, will be always valid. Moreover, this means that we will never arrange any unpleasant surprises. What we really want is that our clients leave our office happy and with a complete satisfaction. This is what we strive for! And this is why we have earned the right to our reputation.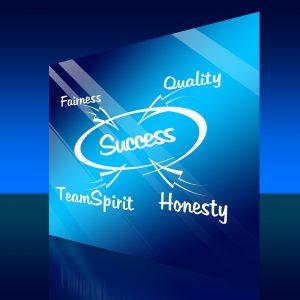 One more important thing to say is that our happy clientele is our best advertisement. You, who have had a chance to collaborate with us, speak for our company and our services. And all of you who are still thinking, we invite you to refer to our website where you can read the comments of our happy clients. As you will see there, among many reviews you will be able to read exactly what we claim all the time.
Movers Mississauga is comprised of highly-trained professionals
Earning this reputation has been hard work. That is why we take a lot of pride in providing the best moving service in town. Our moving team will ensure that the utmost care will be taken in transporting your goods. At Tender Touch Moving & Storage, we thoroughly train each and every one of our team members so they know how to properly move items to avoid damage or injury while being as efficient as possible. Additionally, our staff takes great care to protect your items and your property.
They do this by using specialized moving equipment like rubber floor runners, banister rail coverings, and furniture blankets. This means that all your items and precious belongings are safe in our hands. Since we have been in this business for such a long period, we have had a chance to become highly skilled. This applies even to those items which are easily broken and damaged.
We can relocate everything
Years and years of experience have given us the opportunity to operate with various types of items. Some items, such as piano, pool table, hot tub, heavy furniture or antiques are very delicate. They require a special attention and a steady hand. When it comes to these types of items it is important to do the job properly. Moreover, it is important to know from where to begin. Within our packing services, we are able to perform professional and systematic packing technique that we apply for each and every item. This implies that every member of our staff is well aware of the methods he/she will need to use if they are required to prepare such a delicate and fragile item for the move. Of course, according to your needs, you are free to opt for the type of packing services.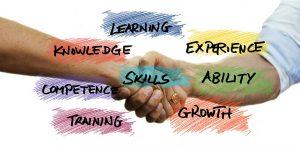 For more information on the moving, packing, and storage services our Mississauga movers provide, please take a look at our moving services page.
If you are ready to book a Mississauga moving company and let movers Mississauga help you relocate safely, contact Tender Touch Moving & Storage today at 1-877-836-3378, or request a free estimate online.