Winter can be associated with short days, cold, boring nights but don't let that hamper your sense of adventure. You don't have to break the bank to keep the kids entertained every single day. Grab your scarf and head out to enjoy some of the best activities for families in Toronto this winter.
Spend the day under the sea.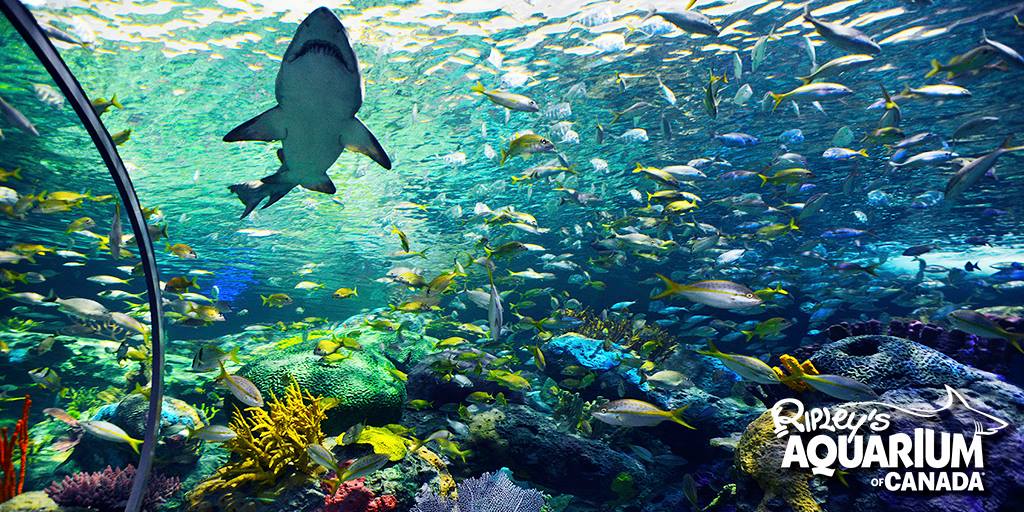 Ripley's Aquarium is home to North America's longest underwater tunnel as it is surrounded by more than 5.7 million litres and houses over 16,000 aquatic animals. The 100 interactive displays and multiple hands-on exhibits will keep even the busiest of children entertained. If you are feeling particularly adventurous try "Sleeping With The Sharks" or the "Stingray Experience", although these do come at an extra cost.
Price: $$
Go for a dip at the pool.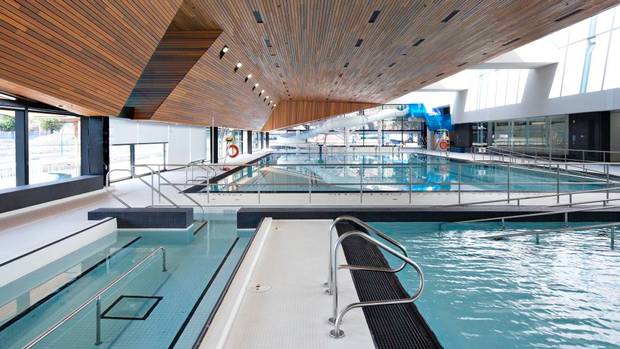 The Regent Park Aquatic Centre has both registered and drop-in programs for kids of all ages. The indoor facility features lap pools, leisure pool, warm water pool, a tarzan rope, diving boards and even a water slide. While programs are free, there is limited space for safety reasons and you will have to pay for parking.
Price: $
Raptors and Maple Leafs

Channel that Toronto pride that the Blue Jays have re-ignited and head out to support the Raptors or the Maple Leafs down at the Air Canada Center. Early in the season tickets are still usually available close to game time so if you are in the area stop by the box office for some good game time deals.

Price: $$$$  
Bouncing Around.
Excess energy to burn? This is the place to go. Sky Zone is an oasis of trampolines and foam pits used for freestyle bouncing, dodge ball and games of slamball, a game of basketball where the rules are not enforced. Sky Zone is great for group events and birthdays. Spending the day here may save your living couch from an afternoon of kids jumping.
Price: $
Sliding Hills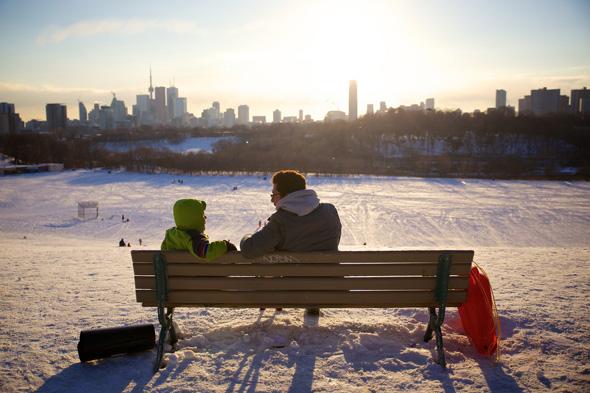 Nothing beats a sunny afternoon or starry night when you're racing down some fresh snow tobogganing with friends. Toronto is dotted with sliding hills so don't stay cooped up inside all winter, get out and enjoy it. But remember to put an extra layer and don't expose young children to extended periods of cold.
Price: Free
Escape Rooms  
Escape rooms are one of the newest fads sweeping the city of Toronto. Exercise your mind as you work together to decipher clues and unlock your escape route all without the help of your smart phone. Rooms range in difficulty from beginner to expert, so the challenge is up to you.    
Price: $$
Outdoor Rinks
This list wouldn't be Canadian if it didn't include our national pastime. Many of Toronto's outdoor rinks open on December 1st, so if you are looking to lace up those skates, you'll soon be able to. Be sure to check the schedules as many of the rinks have allotted time for free skates and pick-up ice hockey so that everyone is given equal opportunity to enjoy the ice.
Keep the kids occupied with these family activities in Toronto this winter!