When it comes to moving into a new home, there are many things you need to think about. For example, you need to find a reliable mover, to change your address, to pack everything etc. So, it is probably best to make a moving timeline in order to be sure that you will have everything done on time. However, there is one thing you should know how to do properly, and that is how to pack liquids for moving. First, you need to be aware of the fact that there are certain liquids that are forbidden to pack. Second, when you choose which packages you will bring with you, you need to know how to pack them in order to prevent spilling.
First of all, sort out the liquids
This means that you need to choose which liquids you are going to take with you and which you will toss. Before doing this, make sure that you have understood which liquids moving companies abstain from transporting. Those are potentially flammable or explosive liquids like pesticides, bleach, oxygen, ammonia and many more. The majority of moving companies have their own lists of items that are prohibited. You can ask them to send it to you and you will not have some additional work to do on the day of the move. It would be best to give them away or simply throw them. Later on, when you move in, you will buy new supplies.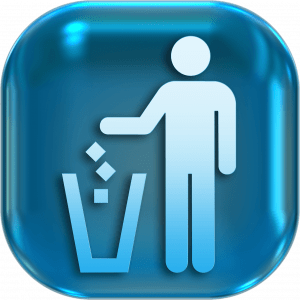 Tighten the lids before packing the containers
One of the most important things to do is to pack liquids for moving properly. This means that you should make sure that all the lids on all containers are tightened. You can also seal it by applying a piece of tape over the top. In case you are not quite sure that there will be no leakage, there are some extra measures that you can take. For example, you can remove the top from each of the containers, use plastic wrap and cover the opening. After that, place the top back and then apply a piece of tape. It is always better to be safe than sorry when liquids are in question since we all know that they can make a huge damage.
Be careful how you place the containers
It is advisable that all the containers be in the upright position. In this way, you will lessen the possibility of leaking. Another thing that you should do is to place the containers close to each other and put some newspapers or towels between each of them. This is how you will prevent them from breaking and making an even greater damage. In addition to this, you can bring some of the liquids in your essentials box– it is a box in which you put all that you will need during the day of your move.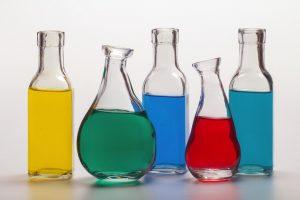 Use plastic bins instead of cardboard boxes
When you pack liquids for moving, it is best to get quality boxes and packing supplies. This means that you need to be sure that the liquids will not make damage even if there comes to leakage. It is advisable to use plastic bins since they are the best for transporting chemicals. In this way, even if something spills, there will be no harm done to other items around it. However, if you use cardboard boxes and there comes to spilling of some of the containers, the scenario will not be the same. It will not only damage items around it, but also other items beneath the box.
Pack liquids for moving as little as possible
If you are not sure how to pack liquids for moving properly, ask for help. For example, you can ask packing services Toronto– they are at your disposal and can give you the best pieces of advice since they are professionals. One of the things you can do is to use up as much of the liquids you already have. In that way, you will have fewer things for transporting and your moving costs will be lower. It is certainly less expensive to buy all you need once you have moved than to bring them with you. In addition to this, make sure you have not crammed your bins with liquids. This is another way of preventing the containers from breaking.
Label properly all the boxes
Before even starting to pack things, make sure you have chosen the right size of moving boxes. Think about how many of them you will need, especially when liquids are in question. For this purpose, it is best to get several smaller boxes and, also, make sure that they are plastic. It is better to separate the liquids and put labels on boxes, like 'drinks', 'cleaning supplies', etc. It is advisable not to mix them since it can do more harm than good. If, for example, you put a cleaning supply among drinks and it spills, imagine what will happen if you or someone else consumes that drink.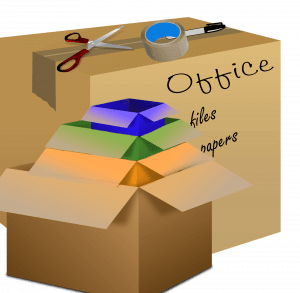 It is a well-known fact that moving into a new home is not an easy and simple task. It requires a lot of patience and good organization. You need to think in advance about many things, like sorting things out, calculating your moving costs, etc. In that way, you will make sure that nothing goes wrong. The same goes for the situation when you need to pack liquids for moving. You cannot just randomly put all the containers in a box. Instead, you should know how to pack them properly and lessen the possibility of breaking and leaking. So, after reading this article, you have become familiar with some tips and trick and you are now ready to start packing liquids. Good luck!