Even if you have never had to move in your life you have probably heard that the first couple of days after moving are very hectic. You will probably need some time to get used to the new environment, the layout of the house and circumstances. So, it is no wonder, that so many people really hate, and prolong the moment of their relocation as much as possible. Also, most of them become so much concentrated on paying attention whether all the stuff around the house have been entirely packed, that they forget about themselves. And while Toronto packing professionals can help you pack your belongings in the best way, we will give our best to tell you more about something that's called essentials box and what should it contain.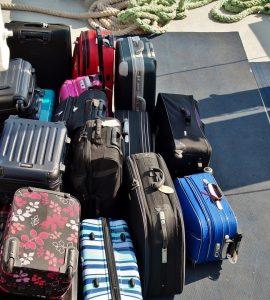 So, what is this box anyway?
Basically, this box contains all the regular stuff people normally use on daily basis. So, all of you who expected something quite extraordinary might be disappointed by now. However, if you think for a second you will realize that this box is actually one of the most important things during the days after the move. If you know how to pack well, this box will provide you with everything, or at least, with the most things you will ever need during the last days of your relocation, and a couple of days after. Now, the size of the box will depend based on how many people are moving together. On the other hand, that information shouldn't restrain you from the obligation to prepare each and every box equally.
What makes this box essential?
Think of this box as your best friend during the already mentioned period. It will be there for you, making your moving much simpler and easier to overcome. All you have to do is prepare it in advance with everything you believe will be necessary for the next couple of days. Since each person is an individual for himself, the content of the essentials box will slightly differ. On the other hand, there are many other things which are common to us all. And, no matter if you are not relocating too far away from your old home, for example, if you are moving to Mississauga from downtown Toronto, we guarantee you that you will need this box in the first minutes after the arrival to your new home.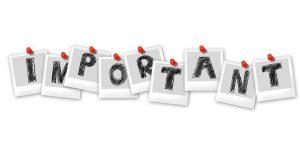 Packing essentials box in advance
As we said, this first-night box, as some call it, should contain all the most important items you generally use every day. However, because it will take some time to unpack completely, you just can't go through each and every box in search of something particular. It will cost you a lot of time and nerves. Plus, you risk making such a mess that it will take you extra time cleaning all that. This being said, we hope that now it is clear enough why should this box be prepared a couple of days before the actual moving day.
What to pack inside the essentials box?
In this part of the article, we will single out some of the things you will need for sure. Regardless of that, feel free to add anything else you find important and know you will need. Here are those absolutely necessary items:
Personal belongings such as different pieces of clothes, underwear, socks. Also, don't forget pajamas. It is important to bring several pieces of clothes in case you won't be in a position to regularly wash them before you completely settle in.
Clean bed linens, pillows, and pillowcases.
Enough toiletries for every family member. In case you do not pack these with their original packages, make sure to label properly to avoid possible confusion.
Food. If the kitchen appliances are still not installed, you will need to figure a way to prepare simple meals. Your essentials box should at least contain some snacks and drinks, or unopened canes of ready-made food.
Have a couple pieces of dinner set and cutlery. It's going to be more convenient to eat with the help of those.
A toolkit. Just in case. You never know…
In case you are moving with your children, their essentials box should have items such as:
Proper food for your children
If they are very young, ask them which toy would they like to have all the time?
Extra pairs of clean clothes and underwear
Your child's favorite books
Don't forget…
Once again, one of the absolutely important things to remember is that your essentials bag was made for a great purpose. As such, it should always be somewhere at your reach. Have it while transportation lasts, especially if you are moving across the borders. Moreover, have it close to you even during days after the relocation has come to an end. With that magic box, the transition to a new house, environment, and circumstances will get so much easier.
A quick note: Of course, that there will be grocery, convenience and other types of stores in your new neighborhood. However, we do trust you will be exhausted after everything. So, the last thing you want is to get completely washed-out by preparing a full course meal. Besides, it might get late by the time you arrive. There's a saying – Better safe than sorry.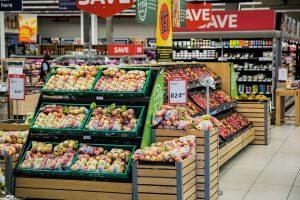 Now, before the moving day comes, if possible, we advise you inspect everything once more. Check whether everything is being packed. Only after that, you will be fully ready to go. Since moving can really take its toll on everyone, it is always advisable to turn to professional help. What you need in those cases is a moving company which knows how to do this job properly. And if you ever need any advice on moving, Tender Touch Moving and Storage Toronto have their doors always open to all of you. Just make sure to make your appointment as soon as possible.