Toronto is one of the most recognizable cities worldwide, which is no coincidence. This metropolitan city has a high standard of living, beautiful scenery, and a lot of the commodities you need for a quality life. As if all of this weren`t enough, Toronto has an abundance of places where you can spend your Friday nights at. From the best museums for families to hip and trendy bars for singles, you can rest assured Toronto will not disappoint. And, if the music is an important part of your life, we suggest you take look at the most popular live music venues in Toronto we are about to list.
Everyone moving home to Toronto must be prepared for the new life that awaits. This preparation should certainly involve the entertainment venues that you will visit after your transition. After all, entertainment is one important part of all of our lives.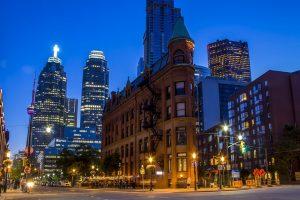 Live music venues in Toronto – your guide to the most quality music around
There are dozens of music genres, and it is normal that one person will only like one or two. Luckily, in Toronto, you don`t have to pick and choose – there is something for everyone`s taste.
Opera House
Let`s start with the classic, shall we? Even though the name itself might suggest otherwise, the Opera House is not to be confused with the Four Seasons Centre for the Performing Arts. The Opera House is not a place where you can stumble upon opera and classical music. No, Opera House is one of the most popular live music venues in Toronto, and it features bands. More precisely, bands that are too popular to play at some of the other, smaller venues. Another thing that adds to the Opera House`s appeal is its inside setting. There is a high balcony, where you can sit, sip on a drink, and watch the band perform. Doesn`t that sound like your perfect Saturday night?
The baby G
If you are craving for some change, and innovation, Tender Touch Moving & Storage Toronto advises you visit The Baby G. This is a little and local live music venue, situated in Dundas West. Namely, since The Baby G is still rather new, it may not be as crowded as other, bigger venues. However, we can see this as an advantage only, as you do not have to worry about the lack of personal space. On the weekends, you can hear new and upcoming artists perform here, and enjoy their music. Who knows, it may turn out that you were the first one to listen to Canada`s next big bend.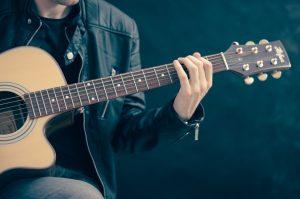 Rebel
As the name of this venue may indicate, the Rebel is not for the faint-hearted. In fact, the Rebel is part club, and part music venue, and it truly stands out from the crowd with its design. There are a lot of bars all over the place, so getting a drink should be a piece of cake. And, the inside of this club will impress you, if you are the type of person who likes techno music, and the setting that comes with it. There is an elevated upper balcony, the sound system is impressive, and big screens behind the stage complete the entire look. Doesn`t it seem like Toronto has it all? The best cheap bars, clubs, and live music venues ensure that you will not have a dull moment while living in this iconic city.
The Dakota Tavern
No, the Dakota Tavern is not situated in South Dakota, even though the name might suggest otherwise. This little tavern can be found in Dundas, and it is the right place for you if you like country music. Moreover, you don`t have to wait for the weekend to come to be able to unwind here. The Dakota Tavern is open every night, and it features different country artists. Get your cowboy boots on, and head on to this place in Dundas. And, if it seems to you that Dundas has more than one live music venue (which it does), why don`t you give the idea of moving here a thought? Get local Toronto movers on your side, and let them help you make Dundas your home.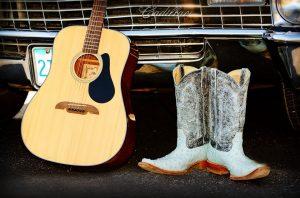 Horseshoe Tavern
If you want to visit one of Toronto`s greats, look no further than the Horseshoe Tavern. In its heyday, this place has hosted bands such as The Rolling Stones. The fact that a band that great gladly performed here should tell you enough about the ambiance and the experience you will get at the Horseshoe Tavern. Also, this place is one of the oldest live music venues in Toronto, and experience has never hurt anyone. Today, this place has been transformed into a modern-day venue. It has billiards and a front patio, as well as other features you are sure to like.
Other honorable mentions
The Danforth Music Hall – one of the largest live music venues in Toronto
Lee`s Palace – a place with a certain dose of eccentricity
Mod Club – where DJs and local bands mix
Phoenix Concert Theater – where you can listen to great music bands
Now that you know our top picks for the best and most popular live music venues in Toronto, we hope you will agree that life here is amazing. In fact, Toronto is one of the top Canadian cities to live in according to many reports. Only after living in Toronto for some time can you understand why everyone is so fascinated with it. So, what are you waiting for? Get in touch with relocation professionals, create a plan, and head over to this unique city. There is no way you will regret it!