When it comes to moving house, there are plenty of things to learn when you're doing it for the first time. As a moving company in Canada, we've had plenty of experience with different types of relocation. From local relocations to long-distance commercial moves we've done it all. So, in order to help our customers learn everything they need to know before they start their journey to a new home, we've prepared the guide for moving to Toronto. Here, you will be able to read out top tips for moving house, straight from professionals. Tender Touch Moving is happy to have you on board!
To begin with, every homeowner needs to answer this question: How much time do I need?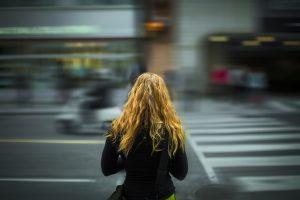 Moving house usually begins with a new opportunity, a happy occasion. It can be a baby's birth or a new job opportunity. In our experience, people relocate for a number of reasons. And, they usually start by simply finding a good place and deciding that this would be their new home. They find an affordable flat or house and believe that their troubles regarding difficult decisions will end there. However, as a moving company, we can tell you that this is just the beginning. Hence, we would like to help you with the first difficult choice you will need to make when moving to Toronto. How much time do you need to get ready for your relocation?
In our opinion, anything more than a month is a good estimate. You will need to declutter hour house, pack all the belongings and prepare everything for your relocation. Also, you will need to contact a few moving companies in order to choose the perfect relocation specialists. So, at least four weeks is necessary for all of these processes. We suggest creating a schedule for your move with plenty of spare time. Then, in case you're tired you will have the extra hours to fall back on. And, in the end, your relocation will be completed on schedule.
Next, homeowners are usually faced with the question of funds: How much will my move cost?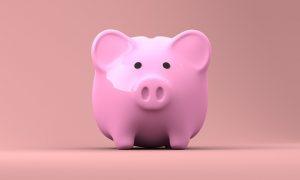 There are plenty of factors which influence the final moving quote. However, before we tell you more about those, we will need you to estimate the costs which are acceptable to you. So, do your financing before you start planning. After taking into account how much money you will need for your new place, you should estimate the amount which is the upper limit for your relocation budget. Of course, when you get a Toronto moving quote, you should always aim to have it lower than the limit. Then, in order to be sure you're getting a fair estimate, you should know which services you need when moving to Toronto.
Every homeowner should know a bit about what they need: What services can Toronto movers offer me?
Knowing about moving services goes beyond local moving and long-distance relocation in Toronto. There are plenty of ways in which your movers of choice can make your relocation easier. So, we will give you a brief introduction to what a reputable Toronto relocation specialist will offer you. Then, moving to Canada won't be too much of a hassle.
The difference between local and long-distance moving
As we've mentioned, the types of relocations don't end with local or long-distance. However, this is where the variations of relocations begin. Local moving companies in Toronto will help you move house within the city borders in most cases. Long-distance relocations, however, mean transferring your belongings outside of the city. These can be interstate relocations, cross-country moves or even international ones. All in all, there are different types of moves in Toronto. So, before you begin planning your relocation read a little more about them on our website. Keep in mind that distance isn't the only thing which will differentiate the type of a relocation. There are also specialized movers, such as piano relocation specialists in Toronto.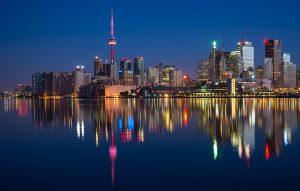 Packing services or the basic package
Is it more expensive to hire your Toronto movers for a packing service or to do it yourself? This is a question which plenty of homeowners mull over. In most cases, the assumption is that the fewer services you book with your relocation company the less the relocation will cost. And, in most cases this is true. However, there are a few things to consider before you decide merely on the price at the end of the quote. First, think about the time you have for packing when moving to Toronto. If you're relocating last-minute the extra amount of money going into a professional packing service Toronto will be worth it.
Hiring a packing service as a part of a moving package will mean a number of things. First, you will be able to choose whether it is a full or partial service. This means that you can instruct your movers to pack only certain, difficult items, in order to lower the price of relocation. But, this isn't the only perk. Packing and unpacking with Toronto movers will provide you with quality packaging supplies. You won't have to worry about the hassle of providing moving boxes or wrapping. Instead, everything will be done by the company workers. And, to top it off, most movers offer an affordable price for the complete moving package.
Renting Toronto storage with movers
When you begin going through your belongings before moving to Toronto you will realize just how many things you own. And, in most cases, homeowners have trouble letting go of a number of items. This is why we suggest considering affordable storage Toronto with a moving company. If you need your belongings kept safe while you decide what to keep and what not to, it's the perfect solution. Some of our customers use this service to keep their items safe while redecorating, as well. And, if you're in need of storage permanently due to a new business venture, our representatives are always happy to provide you with a good price. So, consider the number of belongings you will actually be placing into your new home and think about storage as a solution for overcrowding.
Before moving to Toronto you will need to downsize: How do I purge effectively?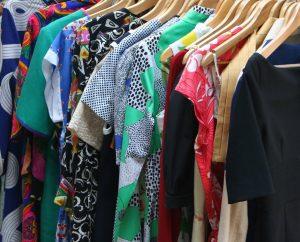 If you've been looking up tips on relocation online the advice to downsize is probably the first thing that's come up. But, how does one purge as effectively as possible? As experienced international movers Toronto we've had the opportunity to lend a hand with numerous relocations. And, this is our tip for those moving to Toronto straight from the experts. Downsizing should be room to room and with a good plan, usually combined with packing.
Room to room decluttering before moving to Toronto
There are different types of people who approach spring cleaning in their own ways. Some prefer to go here and there, slowly purging, while others choose to finish one room before going to the next. We suggest, for a moving purge, the latter option. First, it will allow you to clearly mark all the boxes you've packed as the ones belonging to that room. Second, it will give you the rest of the home as functioning space. And finally, it will be faster when it comes to going through a single room than dabbling into many.
So, begin with space which you use the least. Whether this is the basement, the garage or any other form of storage, we will let you decide. But, in our experience, it usually is some form of a storing space. Before moving to Toronto, we want you to decide which of the stored items are simply collecting dust and which you actually use. But, we will tell you a bit more about that later. In case you aren't booking packing and unpacking services with your Toronto movers we advise breaking out the first few moving boxes. It's best to combine the packing with the purging.
Sorting, keeping and purging like a pro
If you've got the time to downsize slowly, we suggest using some of the methods which minimalists favor. There are plenty of online sources which will tell you more about purging like a minimalist. There is the KonMari method or the four boxes way which are both quite popular. However, if you're in a hurry, we have a few questions to help you out. First, ask yourself if you've worn or used this item recently. If not, consider if you would buy it again, if you were at the store at that moment. Finally, if you still can't decide, place it in storage for a little over a year. In case you haven't used it during that time period, it's not needed.
For the belongings, you frequently use, start packing them immediately. As for those you need on a daily basis, remember to leave a few for the road. In this box of essentials, you should include everything from toiletries and clothing to cooking supplies for the moving day. When it comes to moving to Toronto, it's essential that you have two separate piles of boxes.
One should be the larger bulk of your belongings, which are all going to be loaded onto the moving truck. And, the other should be a small amount, mostly packed into bags and suitcases, which are coming with you. The latter are called essentials, or, an essentials box. Depending on how you pack them, you should include your utmost valuables, all the things you need on a daily basis and important documents. In the end, remember to keep a few items you will need as soon as you enter your new apartment to be loaded last. Then, they will be easily accessible when you move in.
When it comes to packing: What do I need to know?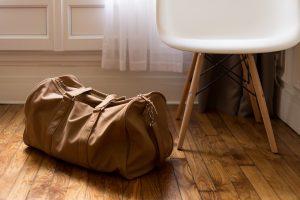 If you're moving last minute or own a big household, we suggest hiring a packing and unpacking service with your international Toronto movers. Though, if you opt to do everything yourself, there will be a bit of heavy lifting. Begin your packing process by finding good quality boxes on Craigslist. If you want to be certain that they will hold, we suggest asking your movers of choice about the option to purchase packing supplies from them. Then, follow a few simple rules.
Packing when moving house to Toronto goes like this:
Heavy items should go into smaller boxes – make sure that you can lift each and every one of them, too
Lighter belongings, like clothing, go into bigger boxes when moving to Toronto
Check out our blog posts regarding DIY packing fragile items – it's essential that you avoid any damages
Rubbermaid and Tupperware products are useful when you're getting your bathroom into boxes – other items are safe from spillage
Cut out handles on the sides of boxes where there aren't any in order to carry them easily
Remember to fill in all gaps inside the moving boxes Toronto so the items won't shift during transport

Keep a list of all of your belongings as you pack.
Moving day when moving to Toronto: Last-minute tips?
When you've reached the end of the road with all the preparations it's time for the moving day. As a moving company in Toronto, we can tell you that there are a few things every mover wants you to know. So, here are a few tips by pros to get you started. You should have finished your packing by moving day. Even if you're relocating in the evening, by morning on moving day everything should be ready. Prepare your boxes in two different areas. One is for those being loaded onto the moving truck and the other for those that aren't. If you have any fragile containers or load last parcels, mark them clearly.
Finally, prepare a few things for the workers. We suggest getting a few bottles of water and some snacks. Keeping in mind that these men work long hours of physical labor is common courtesy. And, don't forget the tip! It's usually given to all the workers individually at the end of the relocation. Regardless, have a total of 10-20% of your moving quote as the tip. If you're satisfied with the services after moving to Toronto, feel free to raise that amount, too!