Moving to Toronto is a dream come true for many people. If you are making plans for moving to North York, keep reading this article. It might help you prepare for the relocation process and find the best moving service in Toronto. Consider hiring local movers from North York they can help you achieve a stress-free move. If you are moving last minute, you shouldn't worry about organizing the move and stress about the moving timeline. Instead, you should hire a professional moving company to plan every little detail for you. So, let's take a look at some of the best tips and tricks for moving to North York. After reading, don't forget to browse the internet and find out more information about living in this Toronto neighborhood.
Did you start the planning of the move?
Research the cost of living in North York
Establishing a budget before moving is necessary, whether you are moving locally or long distance. If you never moved before, make sure to start planning your finances on time. The one that can help you organize is a to-do list. You can write down all the chores and tasks you have to do. Besides, having a financial plan will help you not to overspend during the moving process.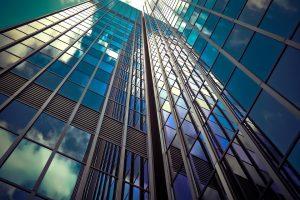 Find a housing and a steady job
If you still don't have a job position in North York, you will have to find one before the relocation. Moving to North York can lead you to a better financial situation if you're are moving locally in Toronto. However, if you are moving from Europe, you should research the cost of living in Toronto, especially in North York. Before you make a financial plan, take a look at some of the most common costs that you'll have while moving to North York:
Housing costs (the rent for the first few months)
Moving services – depending on the distance of your move, the costs of moving services may vary.
School enrollment and other fees (if you are moving with children)
Other living expenses (food, utilities, gas, transportation…)
Moving to North York with family?
If you are moving to North York with your family, especially young children, there are things you should prepare before the move. First of all, you should find a good school or a kindergarten in North York, and enroll your child as soon as you can. Some schools could acquire you to fill the application few months in advance. Don't forget to talk to your child's future teachers and find out if the school's curriculum is much different.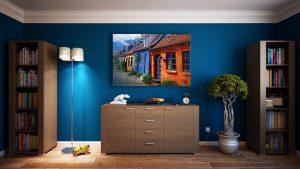 After enrolling in a new school, it's time to find a good home in North York. If you are not sure how to search for one, a local realtor can help out. Also, local movers in Toronto can give you some advice about the housing. Keep in mind that you should book the moving service few weeks ahead for the local move. If you are moving to North York long distance, make sure to book the moving company one to two months in advance.
How to pick the best local movers?
Before you start the search, you should decide on the moving service you will need. Local movers in Toronto can help you with the transportation of your belongings. However, movers can also offer you packing services, disassembling of your furniture, and moving your office supplies. In case you are moving your company, or just a home office, you can find office movers in Toronto who specialize in company relocation. All in all, before picking the right moving company, you should make a plan and a moving timeline. Knowing what you want will help your movers deliver the best service they possibly can. After all, it's important to have a good communication with a moving company prior to the moving day. If you tell them your wishes straight away, you can avoid paying for additional and unnecessary costs.
Local movers can save you time
Still not sure whether to hire a moving company while moving to North York? Well, let's see some of the common benefits of professional moving assistance.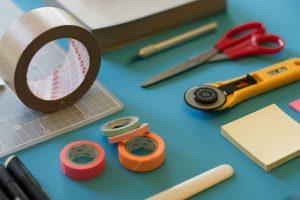 First of all, moving professionals can help you organize the move to every smallest detail. For example, moving with a family or relocating an office might take a lot of time to prepare. Tender Touch Moving and Storage Toronto can help you with any sort of moving situation. Whether you need residential or commercial moving, you can be sure to avoid unnecessary stress while planning your move.
When it comes to moving services, here's the list of some moving services that you might want to save your money for:
Transportation services – professional movers can relocate all of your belongings in a professional manner. If you hire reliable movers in Toronto, you will not have to worry about the safety of your furniture, artwork or other fragile items. Moreover, professional movers can even transport your pet. They will help you gather all the paperwork prior to the move since they know the moving regulations.
Professional packing services. Make sure you pack your moving boxes the right way before moving to North York. Professional packers will secure every moving box and label it. This way you will not worry about buying additional packing supplies or losing your possessions.
Storage and warehouse solutions – whether you're moving your home or an office, you might need additional storage space. There's no one better to ask for it than a moving company.