Cleaning your home can be a daunting task for most of us. How would you feel if you had half the things in your home that you need to clean? If you think that's impossible, think again! Do you actually need all the old clothes, dirty clothes, and stain carpets? If you want to add some space to your home, you'll have to get rid of the clutter. Not only will you have more space in your home but you will also have way less cleaning to do in the long run.
Disposing of the unnecessary things is not only a part of a spring cleaning process. If you are moving to another home, sorting out your belongings will be a must. After hiring residential moving services in Toronto you'll have to decide which things to pack and which ones to get rid of. In the following article, you'll find some useful tips for making the most out of the space in your home. Keep reading and find out how to save space, money and freshen up your home in just a few easy steps.
Cleaning your home – where to start?
Make an inventory list
If you don't know how to declutter your home, make an inventory list. Writing down all of your belongings might be too complicated, but that will not be necessary. However, you can make a list of chores you have to do. This will help you clean and declutter your home in stages. For example, divide your decluttering into categories or rooms:
Clothes and wardrobe
Kitchenware
Non-valuable things
Old and outdated products
Miscellaneous things and storage space
Buy cleaning products
Before getting rid of all of your things, you should buy all the cleaning products you'll need. After your home is clean of things you don't need, you will have more space in every room. Also, your air will be much cleaner since you'll have less things to absorb the dust. Another useful tip – don't buy too many cleaning products. With just two or three essential products you can clean your entire home. All you'll need is a multi-surface cleaner, a degreaser, and one sanitizer for the bathroom.
Get the most out of the storage space
If you are living in a small apartment and don't have much space, use the storage you have wisely. The best way to do this is to use all the corners of your home and turn them into a storing space. Corners can be good for placing floating shelves, different-sized cabinets or decorative boxes. The better you organize your storage space, more space you'll have in your home.
Sorting out is the key
If you want to get rid of the clutter, you'll need to find out which things to keep or not. Of course, the first that comes to mind is clothes, and for a good reason. Clothes can get old, it can have stains or the clothing size could be wrong. If you have children, there's a good chance you kids have grown out of some old t-shirts and pants. If you have clothes that don't fit anymore, give them to charity or give them to other parents who can't afford it.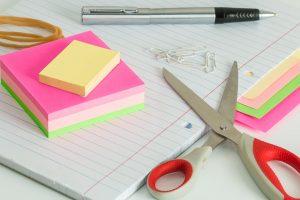 After you are done with clothes, it's time to sort out other belongings by their importance. Make sure to sort out old memorabilia and decide which ones you want to keep. Some old things you keep for memories might not be useful to you anymore. Sometimes, getting rid of old things can help you move on to another (better) stage in your life.
Involve your family in decluttering process
Cleaning and organizing your home should be a job for the entire family. That is, of course, if you are not a parent of toddlers. If you want to get rid of clutter, every family member should get involved in the process. This method of cleaning and sorting out is the most effective one because everyone knows their belongings the best. If you involve your family in the decluttering process, no one will lose anything.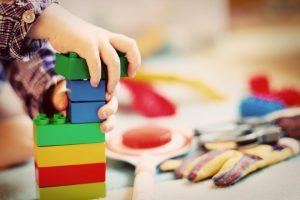 You can use the same method for packing. If you're planning to move to another home, packing can be a fun thing to do, especially for kids. However, you can always let professionals pack your belongings if you don't have much time to do it. People often decide to hire movers for professional packing services since they will know the best way to secure your belongings for the move.
Get rid of the clutter and save money
Whether you plan to move or just to do a spring cleaning, you must get rid of the clutter. In case you are organizing a relocation, decluttering can save you a lot of money. First of all, the less moving boxes you have, less money you'll have to spend on your Toronto moving assistance. Remember that you might have some old things that you don't have to move. Also, avoid packing too many things that are easy to break.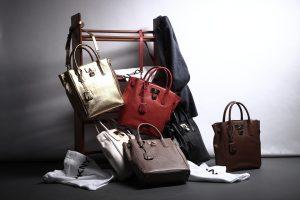 Organize a garage sale
Unnecessary things don't always have to end up in the garbage can. If you have some old clothes, electronic devices or artwork that you don't want to save, you can always make a garage sale. In case you're living in an apartment, selling your things online is a good solution. Not only will you have fewer things to move, but you will also earn some money if you get rid of the clutter in your home.