If you think that relocating is difficult, try moving with children. The number of things you have to think about when moving with a family is unbearable. You might be thinking how it does not get worse than this. Right? Well, you thought that a minute too soon. Things will quickly get from bad to worse when you are forced to move during the school year. As a parent, we are sure that you are hopeful you will never have to deal with this situation. However, if you do happen to go through it, do not worry. Here are some tips on how to deal with moving during the school year.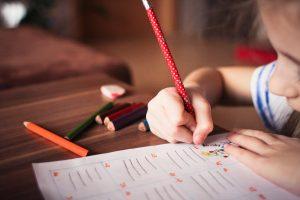 Tell your kids what to expect when moving during the school year
You are aware how difficult making a long distance move to Toronto will be for you. Now double that, because your kids are the ones who will have to go through the biggest change. So, if you happen to find a job of your dreams in the middle of the school year and have to relocate, help your kids go through the process. The biggest mistake parents make is not treating their children as their equals. You would be surprised how wise and perceptive 10-year-olds can be.
Therefore, when relocating during the school year, let your kids know what to expect. Do not sugar coat it for their convenience. Instead, have a heart-to-heart conversation with them. Listen to their fears, problems, doubts. Let them know that you are there for whatever they might need of you. Moving takes a lot more than a simple change of address. It is a team effort and should be treated as such.
Talk to the school officials before moving during the school year
We understand that before your move, you might find yourself pressed for time. If you are moving across the sea, you will frantically be searching for international moving companies from Toronto and trying to find a new residence. It is easy to set aside your child`s needs in all that hustle and bustle that moving is. 
However,  no matter how busy you are, you should always find the time to talk to the school officials before moving. The new school needs to be aware of your child`s arrival and his needs. Is he or she a member of some clubs, such as a drama club? How about extracurricular activities, are there any your child particularly likes? These can all help your child fit in better into his or her new surroundings. Therefore, make sure to find out all the necessary information before moving in the middle of the school year.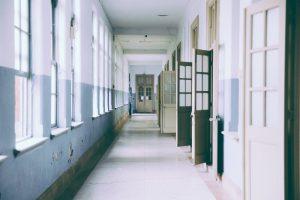 Making new friends is crucial when moving during the school year
Nothing will help your kids adjust better than a couple of good friends. We understand that not all children are social and have it easy when it comes to making new friends. Luckily, there are ways you can help without being too meddling.
Bake cupcakes or cookies for your child`s new classroom. Kids respond well to sweets, and nothing will help your child adjust better and make new friends after moving during the school year than candy.
Organize a party and invite your child`s classmates.
Consider joining a parent group at the new school. Who knows what new relations can arise from such an action.
Moreover, besides making new friends, it is important for the young ones to spend lots of time with their families during this difficult transition. There are a lot of activities for families in Toronto you can enjoy during the winter, that will keep both you and your children entertained. Have fun!
Besides making new friends, encourage your kids to stay in touch with their old ones
Yes, finding new friends is of uttermost importance. But, staying in touch with the old friends might keep the melancholic feelings at bay. Moreover, no one can make a friend overnight. Your kids are going to need the support of their old ones before they settle in when moving to a new town. Therefore, encourage your kids to make a daily video or phone call to a friend or two. The last thing you want is for them to feel lonely and isolated.
Watch out for signs of trouble that may arise after moving during the school year
Finally, there is a realistic chance that a child will become troublesome after changing schools. It all depends on the character. Some kids will become isolated, some will fit in perfectly, and there are those that will become rebellious and angry. While you have no influence over the way your child can react, you can stay alert and watch out for signs of trouble. Some common warning signs include:
Failing grades.
Substance abuse.
Extreme mood swings.
Violent temper and actions.
Loss of interest for the things they previously loved.
If you notice any of these signs in your child, don`t panic. Chances are they are temporarily acting out of anger and spite. You need to have patience and understanding, especially if they are moving to Canada from some other country. Imagine how big of an adjustment this is for young kids and teens. Ultimately, if things don`t start looking up after a while, it is always wise to seek some professional help.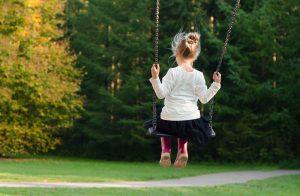 While moving during the school year is everything but ideal, there are some ways to survive it. Kids are never happy when they have to go back to school after the summer break. They are even less happy when they have to change schools. However, life is unpredictable and your kids need to learn that. With your help, we have no doubt in our mind that your relocation will go as smoothly as possible.