When you are preparing to move there are certain preparations to make. If you are moving for the first time, then these preparations need to be thorough. Of course, the complexity of relocation depends on the number of items you'll bring. Also, it will depend on what types of items you're relocating. If some special items, such as furniture are included then we suggest you hire Furniture movers in Toronto to help you out with this relocation. With them by your side, you don't have to worry much that something could go wrong. In this article, we will present you what are things to pay attention to when hiring these movers.
Ask for recommendations
After you have made a decision to move and bring some of your furniture with you, logically you will need a team of people you could entrust your precious furniture. Therefore, we suggest you take some time and ask around for a reliable moving company in Toronto which can provide you with service of packing and moving these items. Of course, you cannot expect to finish with all of that in a matter of a day or two. These things should be thought through in order to choose the best one for you. Trust us, you don't want to ask yourself all the time whether your furniture will get damaged or lost somewhere during the transportation. So, the best option is to ask for recommendations from your friends or family who have had chances to collaborate with some moving company which provides this specialty service.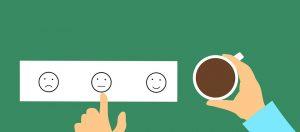 Compare several movers
Of course, don't accept just any company that you hear first about. Even though someone has recommended them to you, it does not mean that they will be the best fit for you. Each and every one of us has different needs and for that reason, we suggest you contact several movers you thought offered the best set of services. While having a conversation with them, it is your right to ask everything you are interested regarding your move. Ask for their conditions and what exactly do they offer. And do not forget to ask for a price. Also, ask if they could provide you with some discounts and how to qualify for them. We are sure that every saved dollar is much needed.
Check the reviews
After the talk with the moving agents, the next thing you should do is refer to the page of testimonial on their websites. Of course, if they have one. But if they don't have it, then it's a first alarm sign that something is not quite right. A reliable and trustworthy company does not have a necessity to hide their reviews even if there are any negative comments. These comments will give you an even clearer picture of what you can expect from this company and whether it is a good one for you. Furniture movers in Toronto can guarantee you their expertise and professionalism. This is what you should be looking for.
Call for an in-home estimate
This part of your move is especially important if you are planning to move to another state. That's where International movers Toronto step in. As we acknowledge that this not exactly a typical type of moving, the assistance these people can offer is highly evaluated. By turning to them for help, your life during this period is going to be so much easier. After choosing which movers you are going to hire, make sure to ask for a not-to-exceed estimate. This will guarantee that you will pay exactly the amount of money stated in your contract.
Make a checklist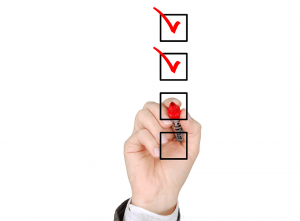 To help your Furniture movers in Toronto make a precise estimate for the upcoming relocation, you should make an inventory checklist. Make sure to include everything you are planning to bring with you to another home. Double check it to ensure that you have not forgotten about anything. Also, once you make the list, hand it over to your movers. In this way, they could analyze it and make a precise estimate. Moreover, this is a great chance to ask them if any of your items need a special approach when packing and transporting. If it does, then it's also a good moment to start thinking about special packing supplies so that you can secure your items from getting damaged.
In case you change your mind about what you want to pack and move, do not forget to inform your movers about it. This way, they can also make a reorganization, and act accordingly.
Get all information from furniture movers in Toronto
Some people have negative experience during their moving because they have not gathered all information that is relevant to this process. By this, we mean that you should inform yourself, among other things, about
The way to properly pack items
Are there any forbidden things that you should not pack and transport
Timeline of your relocation
What special services do they offer
The exact price of their moving services
Are there any additional fees and costs
Whether they offer insurance and what does it cover
Just because some moving company has offered you a relatively low price, doesn't mean that they will cover all services you need. Moreover, you should really be careful to look into the matter thoroughly. In this way, you can make sure that there won't be any extra costs. Otherwise, this could really catch you off the guard. And you don't need any additional stress during these moments. Even if you are just relocating your office, ask for commercial moving in Toronto that could truly provide you with a top-notch service. After all, you will need your furniture even in the new location.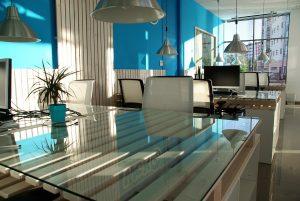 As you can see, something as complicated as moving furniture can be handled pretty well. All you need is the right team to support you along the way. For this reason, furniture movers in Toronto are truly your best choice who can save you time and ensure you a stress-free relocation.