Moving houses along with all the furniture you have is never an easy endeavor. That is why you have to hire some of the best movers Toronto has to offer to get the job done. And, while there is a strategy for packing every room, it is well-known that the kitchen is usually the most difficult to pack. Luckily, we know just the right way to pack your kitchen, which we are more than happy to share with you! Stay tuned!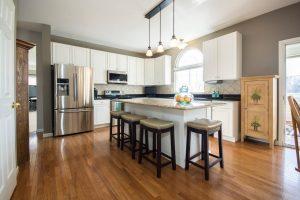 Assembly packing material before you pack your kitchen
One cannot have a successful packing spree without the necessary packing material. It is common knowledge. Therefore, well before the scheduled packing date, you should gather all the necessary packing material. These include:
Of course, we have listed just some of the packing essentials. However, every move is unique and requires different materials. Look into your relocation well ahead of time if you want your kitchen packing to go smoothly.
Sort out your kitchen before packing
Just like packing your garage or living room, you first need to sort out the things you would like to keep, from the things that you are ready to part with. Assign a day or two before the packing process to go through your kitchen and decide what you no longer need. You do not have to throw away the things you decide to leave behind. There is always donating, or even having a yard sale if you feel like you are in the mood for one. The only important thing is to downsize because kitchen packing will go a lot faster if you have less stuff to pack.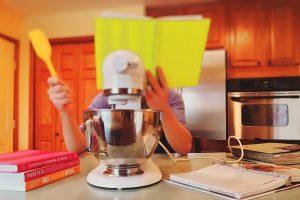 Pack your kitchen step #1 – Pack the items you do not often use
If there is such a thing as the correct order for packing a kitchen, it starts with packing the things you do not use on a daily basis. There is a simple reason behind this system. The truth is that your kitchen will have to remain functional up until the date of the move. You will need to use your silverware and plates until the last moment. Therefore, first pack the things you know you will not be needing soon. These items include wine glasses, cookbooks, extra dish towels and so on. Feel free to pack anything you do not plan on using. It is the first step to packing your kitchen with ease.
Pack your kitchen step #2 – Pack the unopened bottles
All of your liquor and unopened bottles can be packed way ahead of the moving date. Of course, leave one or two bottles of your favorite wine and pack the rest. This system will help you pack your kitchen with less stress when the actual moving date arrives. However, one thing to have in mind is that bottles weigh a lot, and packing and crating services charge based on the weight of the cargo. Think whether it is worth it transporting all of your bottles, or is buying new ones a better solution. It is up to you to decide.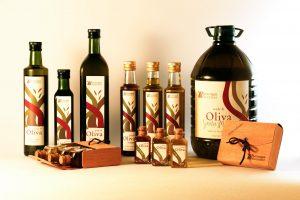 Pack your kitchen step #3 – Pack the drawers and shelves next
By now, the moving date should be quickly approaching. The next thing on your agenda should be to go through your drawers and shelves and pack everything. We assume you have a lot of silverware in your drawers. Pack everything and leave only one set per family member. Be aware that silverware can damage your fragile items when not packed properly. The right way to pack silverware comes in three steps:
Sort it out according to the type.
Wrap them with string or rubber band.
Place them in a separate container.
Packing your kitchen is less of a nuisance when you take care of the smaller items first. They are usually more difficult to pack.
Pack your kitchen step #4 – Pack the dishes
All right, the time has come to get down to business. Packing the dishes is not easy, as it is a time-consuming task. What you need to do is make sure that each plate is well-secured. Wrapping all the dishes in a protective material is a must. Again, leave only a couple of plates to have at your disposal before moving, and pack the rest. Transporting the dishes is particularly risky when it comes to international moving, but it can be done with the help of reputable movers.
Warning: Do not forget to label these boxes as FRAGILE.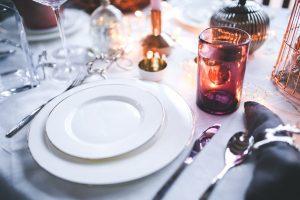 Pack your kitchen step #5 – Pack the pots and pans
The process for packing pots and pans is similar to packing the dishes. The only difference is in the boxes and packing supplies, as you will need large ones, as opposed to small or medium-sized ones. When you finish packing a box, make sure to close it securely with some tape, and you are ready for moving.
Pack your kitchen step #6 – Pack the appliances
Truthfully, you can only pack the small appliances, such as coffee makers. The large ones will have to be taken care of by your movers. What you can do is prepare the large appliances for relocation by cleaning them and making sure they are in the working condition.
Thus, we conclude our guide on how to properly pack your kitchen. We wish you good luck, and we hope we were able to help. Because, with the right help, it is indeed possible to move to Canada stress-free.