Packing for moving is a stressful process itself, so when it comes to fragile items packing, it becomes even more disturbing.  Especially if you don't have a lot of time, but you need to be extra careful with the breakables – it can become overwhelming. But don't you worry. We have some tips for you. Read this guide on how to pack fragile items, and you'll see – it is not such a hard work after all.
Start on time
Even though we overlook packing breakables as an easy task, it actually takes time. People usually underestimate the job of fragile items packing, so they end up rushing it in the last minute and most commonly damaging some of the items. So start preparing in advance, so you don't have to hurry a couple of days before the move. This situation is not the time for a rush, so start on time and do it carefully.
Sort out your fragile items
Before you even start thinking and reading about packing the items, go through your breakables, and think. Are all those glasses, vases, figurines and frames really necessary to move to your new home? Getting rid of things you don't need is a job half done. Of course, you don't want to lose your wedding champagne glasses or a precious china, but some items are probably ready to go. How to get rid of those? You can sell them online, organize a garage sale or simply give them away. This way you will lower the costs of moving and save some nerves while moving the fragile items. Make a list of items that you have and simply tick those that you are getting rid of. Extra tip: you can roughly calculate the moving costs by using our online free estimate calculator.
Prepare for the fragile items packing by getting the right tools
No matter how enthusiastic you are for packing, if you don't have the right tools – you won't get the job done. Prepare everything you need in advance, so when you start packing, you don't waste time and money buying materials and tools the last minute. In order to pack everything fragile you will need these supplies:
Boxes – strong cardboard boxes are a must. You can find them in different sizes and shapes, so the type and the number of those will depend on the number of your items. To reduce the costs, try to find moving boxes for free, but be sure they are in good condition. You can ask your friends or family to give you some or get them at a local furniture store or supermarket.
Bubble wrap – this one is very important. Bubble wrap will protect your items from damage so be sure to get loads of it.
Packing paper – you can collect some old newspaper and use it for this purpose as well.
Tape – use tape to secure the boxes from breaking
Blankets, towels, old clothes  or packing peanuts
Pens/markers for labeling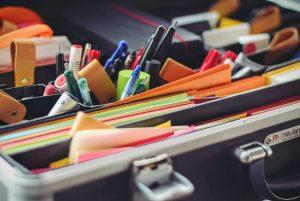 Rules for fragile items packing
If you pack without any order, it will be difficult to unpack later. So follow these rules and avoid possible problems and damage during transport.
Have enough packing tools – it's better to have more of packing materials than to have less and than having to improvise.
Use stronger boxes for heavy items – if necessary put a box inside another one for extra protection.
Prepare the boxes – check if any of the boxes are damaged or wet, tape the sides to secure them and place some paper or packing peanuts on the bottom.
Don't overpack -a golden rule of packing. Overpacked boxes are difficult to carry and easier to break.
Label the boxes – use a marker to write down what is inside a box. This way you will be able to easily unpack and sort out the boxes in appropriate rooms when you arrive.
How to wrap fragile items – glassware, tableware, porcelain
Fragile items like glasses, vases, bowls, etc need to be packed securely. To do that, follow these steps:
Wrap each item separately to prevent them from damaging each other. Add a couple of layers of packing paper or bubble wrap and secure it with a tape.
Put a layer of bubble wrap/paper on the bottom of the box and place the items inside.
Fill in the empty space with some clothes, wrapping paper or any other packing material to prevent jiggling.
Shut the box and seal it with a tape. Double check with a light shake if items inside are jiggling, and if not, you are ready to go!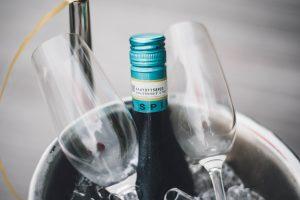 Labeling is important
Don't underestimate the power of labeling. You can buy "fragile" or "handle with care" stickers in your local office supplies store, or you can simply write it on each side of the box. This way you will avoid possible damage, especially if you hire professional moving company or friends to help you with the move. Also, write down what is inside each box – plates, glasses, mirrors, frames, so you can unpack easily and put each box in the appropriate room when you arrive at your new home.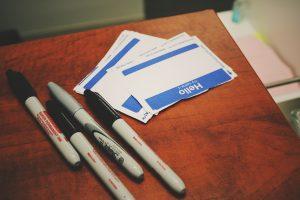 Handle the move the best way possible
When it comes to fragile items packing, we showed you the main steps you need to follow if you are doing it yourself. However if you are still not sure, or you have some specialty items that you need to move, hire professional movers to help you out. Especially if you are moving long-distance, professional help is necessary. They will know how to handle your furniture, fragile and specialty items, because of the experience and knowledge they have in moving business.
As you can see, moving is tricky and potentially dangerous, but if you are well-organized and prepared, you shouldn't worry. Remember, the key to success and efficiency in moving house is taking time and doing it carefully. You'll see, you will be enjoying your new home in no time!