Moving with pets is everything but easy. If you are a pet owner who has had to change his location, you know how difficult it is to prepare your pet for a move. However, we need to do it because pets are often our best friends. It is in our nature to take care of them and nurture them. So, if you are currently in a similar situation, don`t throw in the towel just yet. Here is how you can successfully prepare your pet for a move and make this transition easier for them.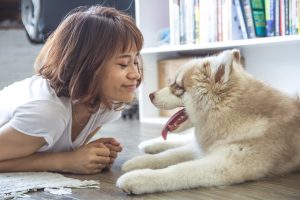 1. Obtain the necessary documents
If you are moving with a pet, the first thing you need to do is gather all the necessary documents for their move. Yes, this means that, for a while, you will be swamped with paperwork. In case you are moving just down the block, relax. This does not include you. However, if you are moving to a different state or even city, you will have to get certain documents. Depending on the country you are moving to, you will need different papers. Therefore, you and only you can do the research and find out exactly what you need. Moreover, be aware that all the airline companies have different regulations when it comes to transporting pets. Call your designated company and find out what you need to have or do.
2. Pay a visit to the vet
Why is it important to see the vet if you are moving and preparing your pet for a move? First of all, you will need to check your pet`s overall health and see whether he or she is in a good condition and able to travel. Secondly, if your pet is taking any medications, you will need to ask for refills to last you until you can settle into your new place. Finally, you could always use this appointment to ask your vet whether they know of any good veterinarians in your new place of living. The last thing you would want is for your pet to get sick and for you to be unable to do anything about it.
3. If you want to prepare your pet for a move, stick to their routine
Inconsistency is something that bothers every person on this planet. The same goes for pets. When you are preparing your pet for a move, it is important that you do it gradually. Start packing your boxes way ahead of the move. It is always a good idea to create a moving to do list in order to avoid leaving anything behind. Moreover, pay attention to their eating and walking schedule. Always take your pet out at the same time. Don`t disrupt their schedule just because you are too busy with your move.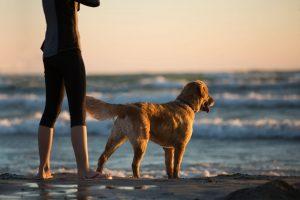 4. Prepare them for the flight or the car ride
That day has finally come. The moving day. You have been preparing your pet all along for this moment. We can`t stress how important it is to transport your pet in the right way. This venture takes a lot of preparation, as well. What is it that you need to do? Pay attention!
If you are traveling by car:
If you want to prepare your pet for a move, get them a good carrier.
Bring lots of water, food, and treats.
Have a first aid kit, just in case.
If you are traveling by plane:
Avoid busy travel times.
Consider only direct flights.
Never go on a different flight than your pet.
Moreover, some people choose to sedate their pets during the flight to keep them calm. Whether this is an option for you is for you to decide. If you do opt for this, always consult your veterinarian first. Preparing the pet for a move cannot be done without the help of a vet.
Whatever you do, don`t let your pet out before you arrive at your new home. If they get out and see an unfamiliar territory, they might get confused and lost.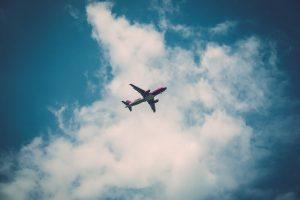 5. Keep your pet away from the unpacking
Unpacking after moving is such a long and tedious process. Just imagine how hard it can be for your pet. And nobody wants to put their pets through any unnecessary stress.
Preparing your pet for a move doesn`t end the moment you arrive at your new home. When unpacking, it is a good idea to take your pet to a kennel or leave it with trustworthy friends. However, if this is not an option for you for some reason or another, make sure to put them in the quietest area in the house. Give them plenty of time to rest!
6. Help your pet settle in
Settling in when moving to a new town is something both you and your pet have to do. However, you are the one who can help and prepare your pet for the move. Here is what to do.
If your pet`s routine somehow got interrupted, get back to it as soon as possible. We have already mentioned how important it is that pets have a steady schedule. Moreover, keep a close eye on your precious pet. Watch for any signs of anxiety. You will only know what your next course of action is if you watch closely. It is crucial for a successful move. From all the moving tips and tricks we could give you, this is the most important one.
As you can see, moving is much more complicated than simply changing your address. Furthermore, moving is even more difficult if you are doing it with a pet. However, if you prepare your pet in the right way, you can make it so much easier for the both of you. Hint: it is not nearly as hard as it seems. Go ahead and see for yourself.