People are creatures of habit. We often buy something that we do not need or have no idea where to store that item in question. So, we put it in the first place we know is available – the garage. And, even though messy, this solution usually works. That is, it works until you have to move. Precisely because of everything we have just mentioned, packing a garage can be a nightmare. Luckily, we are aware of that, which is why we are here to help you with our simple guide on how to pack your garage.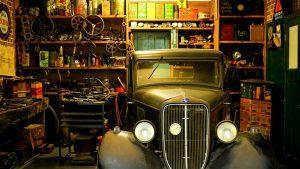 1. Packing a garage is easier after having a garage sale
Everyone loves a good old garage sale. This is a chance for you to get rid of all that unnecessary clutter and earn some money while doing it. What is more important, getting rid of the unusable items will save you money during a relocation, because you will cut down on your moving costs by transporting fewer goods. Just ask any professional movers in Toronto and they will tell you the same thing – decluttering your house before a move is always a smart idea! Of course, if you are too busy to organize a garage sale, you can always donate the things you no longer need. All that matters is that you free up space and make it easier on yourself to pack your garage. 
Before having a garage sale, you will first need to dedicate some time to sort out the things in it. The easiest way to prepare the items for a garage sale is to divide them into two piles – one pile for the things you plan to keep, and another pile for the things you plan to sell. After doing this, the only thing left for you to do is to decide on the price of the items. See? It is not so difficult to declutter the space and prepare your garage for packing. 
2. Get the supplies you need to pack your garage
In case you decide not to hire professional packing services, you will need to deal with the packing part all on your own. Packing a garage cannot be done without the right supplies. There are a lot of things you will need in order to pack like a pro:
Boxes – the crucial item when you need to pack your garage.
Tape – every box needs to be taped if you want to avoid losing anything during the move.
Packing paper – it will protect your possessions from breakage.
Make sure to stock up on these three items when packing a garage. They are of utmost importance. And, if you want to avoid spending a lot of money on the packing supplies, you can always ask your family and friends whether they have any lying around.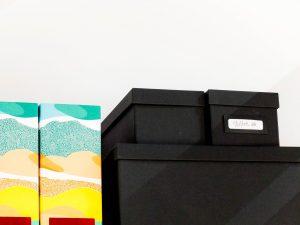 3. Know what not to pack
Not everything you have accumulated over the years can be moved. There are some things, such as all flammable items, that cannot be moved due to safety reasons. Paint, chemicals, cleaning supplies and all similar items must be left behind. Moreover, you cannot just throw them away or leave them behind. You need to dispose of them in the right way. Usually, you can find all the necessary information on the internet about the correct way to dispose of hazardous materials. Therefore, before you pack your garage, you need to be aware of what not to pack.
4. Labeling the boxes is a must when packing a garage
The easiest way to successfully move the boxes from one place to another is to label them. Labeling is also the only way to prepare a garage for a relocation. Why is labeling the boxes important when you pack a garage? By writing what is inside the box, you will know the exact location of that box in your new home. This will save you many hours of digging through the boxes.
Moreover, there are always some items that are more fragile than the others. These items in question need a special label that says `fragile items.`It will make your movers extra careful with those boxes. Fragile items packing and labeling needs to be done carefully by you.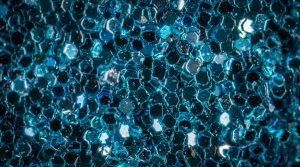 5. Know the right way to pack your garage
Yes, there is a right and wrong way to pack a garage. You want to pay attention to the following items on our list, as they will show you the correct way to deal with garage packing! 
When it comes to the items with an engine, such as a lawnmower, you need to drain them of all fluids, for example, gas.
Disassemble outdoor furniture and pack the parts separately.
Make sure to wrap any object with sharp blades, such as knives.
Try to get all of your smaller hand tools in one box.
Clean and defrost the freezers before moving them.
Finally, know when to give up. Grills are very hard to relocate. Remember, gas grills are on the `no moving` list.
As you can see, packing is just as hard as unpacking after moving. Unfortunately, there is no getting away from doing both of these things if you are relocating. At least, it helps to know what the right way to pack a garage is.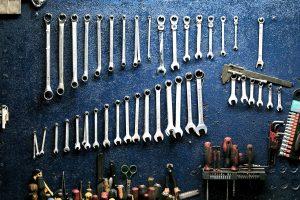 Now that you know how to pack your garage, we hope you will have no problem doing it. So to recap, after having a garage sale, you need to get the packing supplies, know what not to pack and transfer, have some creative packaging ideas for moving fragile items and know the right way to pack your garage. It is as simple as that!