Every day, people all over the world are deciding that moving to Canada is the next adventure in their lives. Located in Alberta, Calgary is a special gem on the Canadian map. It is, without a doubt, one of the best cities for life not only in Canada but also in the world. The benefits of living in Calgary are numerous. If you don`t believe us, keep reading. We are about to tell you why moving to Calgary is always the right choice, and how you can adjust to such a change easily!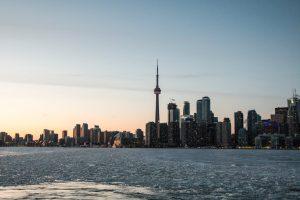 1. The Calgarians are young!
That`s right! According to statistics, the Calgarian average age is listed among the youngest in Canada year after year. Moreover, the average age in Calgary is 36.4 years! But why is this fact so important? Well, a young population means a vibrant atmosphere around the city. Everybody wants to live in such a place. Furthermore, if you are moving alone for the first time, we consider Calgary to be the perfect place for you! The hospitality of people and their energy will make you feel right at home.
What`s more, the Calgarians are not just young but also educated. Besides several smaller colleges around the city, Calgary is home to two major universities – Mount Royal and the University of Calgary. As you can see, if you want to move to Calgary for your studies, you have more than enough options!
2. If you love sunny weather, you will be happy after moving to Calgary!
Yes, it is cold in Calgary just like in the rest of the country. However, Calgary is the sunniest city in Canada! Get ready for a shocking fact that is about to follow! Calgary has on average of 333 days of sunshine every year! Not a lot of cities around the globe can say the same. And, as if this wasn`t enough, you should know that even winters get warm spells. We all know the positive effect the sun has on our mental state. Hence, believe us when we say that you will be happy and healthy after moving to Calgary!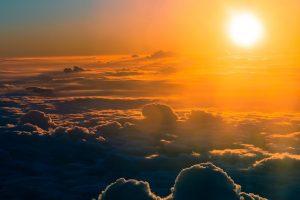 3. Calgary is the cleanest city in the world!
Calgary was ranked as the world`s cleanest city in 2007. Since then, it has held onto the first position and stayed there to this day. People who have relocated to Calgary are sometimes surprised about the extreme cleanliness of this city. The air is not polluted, the water is available and drinkable, and the sewage systems are clean. So, what is it that keeps Calgary so clean?
Heavy fines for littering. People moving to Calgary need to be aware of them because even dropping a cigarette can cost you up to 1000 dollars.
A lot of recycling programmes that everyone respects.
Once a year, in spring, the city cleans all of the streets in Calgary.
Living in a clean city is pleasing to the eye. This cleanliness makes settling in after moving to a new town much easier. Just one more advantage of moving to Calgary.
4. People moving to Calgary will love being so close to nature!
In case you didn`t know, Calgary is located in the foothills of the Rocky Mountains. This situation is paradise for athletes and people who love winter activities. Don`t know what to do this weekend? Why not go skiing or snowboarding in the Canada Olympic Park?
Besides these winter activities, this city has about 800 kilometers of pathways. You can go cycling, running or just walking. The beauty of a relocation to Calgary is that you will never have to worry about being bored. There is always something to do in this lovely city.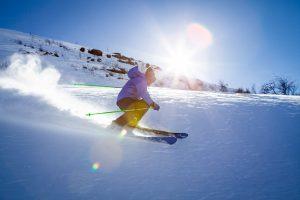 5. Calgary is a culturally diverse city!
People say that no one is really from this city. Everyone has moved to Calgary at some point or another. However, we consider this to be a great advantage of this city. Having so many immigrants means that Calgary is a multicultural city. Having a sense of community is important for everyone, especially for those going through a long distance move. After moving to Calgary, you are guaranteed to get just that!
Besides being diverse, the Calgarians are also very friendly. Did you get lost and do not know where to go? No worries. Just ask any person you see on the street, we can bet they will jump to your rescue! Moreover, people here hold doors for each other, they say please and thank you, which is not something we get to witness often these days, unfortunately.
6. Everything is so close by in Calgary!
Calgary is a medium-sized city. It has all of the advantages big cities have to offer, and almost none of the drawbacks. What do we mean when we say this? Well, even if you live in the suburbia, you can easily get to the city center after a 20-minute drive. This is unimaginable for big cities. And, thanks to the good public transportation system, moving around Calgary has never been easier!
Moreover, because of its great geographical location, Calgary is close to other destinations. Edmonton, for example, is only a three-hour drive away! People relocating to Calgary can enjoy traveling on a weekly basis if they wish.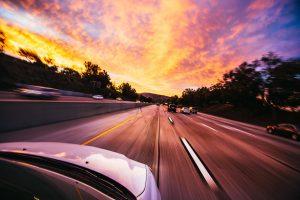 We have listed so many advantages of living and moving to Calgary (6 to be precise!) So, if you are thinking about making this move, all we can say is go for it! It is impossible to regret relocating to Calgary. And, everything we have mentioned so far makes us believe that you will have no problem adjusting to a life in this scenic city! Good luck and try to enjoy every moment!