Ottawa is one of Canada`s four major cities. As such, it is considered to be a desirable moving destination. Lately, a lot of people have been moving to Ottawa in search of a better job. This comes as a no surprise since the Canadian economy is one of the best in the world. So, if you happen to be lucky enough to have found a good job in Ottawa, congratulations! Here is everything you need to know about your upcoming relocation and this unique city.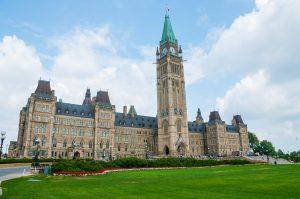 1. You will enjoy stable economy after moving to Ottawa
Ottawa is a government town, meaning that the largest employer in this city is the federal government. There are jobs in a wide variety of departments that require different skills. There is a place for everyone, and maybe that is why the unemployment rates are so low. Moreover, by being dependent on the federal government, it means that other sectors don`t play the crucial role in Ottawa`s job market. Far be it from us saying that they are non-existent or widespread, but they are less prominent than in other cities. Other important sectors include:
Technological sector – firms such as Shopify and IBM employ thousands of workers, so they are a good option for work after moving to Ottawa.
Finances and insurance are two other important contributors. The Bank of Canada is located in Ottawa, so this fact is not surprising.
The health sector also employs a lot of people, since there are a couple of hospitals and research facilities present in Ottawa.
Surveys say that Ottawa has the highest income levels in Canada. We think that this fact alone should be enough to convince you that you will be able to find a good job after relocating to Ottawa. Moving out and moving on has never sounded more appealing!
2. The cost of living in Ottawa is cheaper than you think
Compared to some other big Canadian cities, such as Toronto and Vancouver, Ottawa is very affordable. Different Canadian publications have been ranking Ottawa as the best place for living year after year. And, there is a good reason for such a reputation! For example, housing prices are much cheaper than in other metropolitan areas in Canada. Of course, the closer you are to the city center, the more you will have to pay. This goes for every city, including Ottawa. More, downsizing from a house to a condo is always advisable if you want to save money.  After your relocation to Ottawa, here is how much you can expect to pay for different everyday items:
An inexpensive restaurant meal costs around 15 dollars.
Monthly public transportation costs about 100 dollars.
The internet bill is around 50 dollars per month.
Beer is around 2 dollars per bottle.
As you can see, the prices are quite reasonable. Considering the low unemployment rates and good incomes, you should have no problems getting by after moving to Ottawa.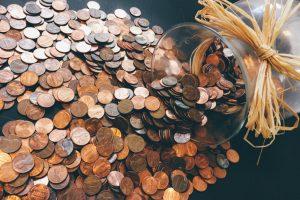 3. Relocating to Ottawa means enjoying beautiful nature
For all those nature lovers, this is an important one! Ottawa has many beautiful parks, all within a walking distance from different neighborhoods and buildings. There are small parks and big ones, ranging from kid-friendly to specially designed for athletes. Moving long distance is easier if you know you are moving to a better, greener place. If you are in doubt how to spend your day off, think no further. How does a picnic in a luscious park followed by a game of frisbee sound?
Moreover, if you are a sports fan, there is something for you too after moving to Ottawa. You can find many bike and running paths, as well as ski tracks during the winter. Staying healthy is an important part of our lives. Luckily there are many places to achieve that for people living in Ottawa.
4. Low crime rates are one of the best things about moving to Ottawa
We have to be honest. Unfortunately, living in the 21st century means being surrounded by different crimes as a part of the everyday life. However, one of the great things about moving and living in Ottawa is that the crime rates are low. In fact, the crime rates are lower compared to the other large cities in Canada. Calgary is the only city in Canada with the lower crime rates. We think that safety is a big reason why you should move to Ottawa today! After all, having a better job and financial security means nothing if you constantly have to worry about your security.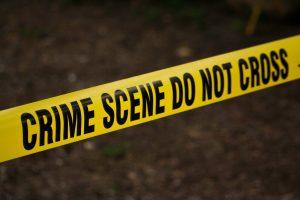 5. The schools and universities in Ottawa are among the very best
Students all over the world move to Ottawa every year in order to go to some of the top-notch universities. Did you know that the University of Ottawa is the biggest bilingual university all over the world? Well, now you do. Moving alone for college is never easy, that we all know. However, it helps to know that you are investing a lot in your future success.
Besides good universities, high schools and elementary schools in Ottawa are also more than reputable. There are over 300 such schools in and around Ottawa. And, the best thing about these schools is that they offer both English and French programs. Knowing that both English and French are the official languages of Canada helps you get a clear picture of the possibilities these schools have to offer. So, if you want to find a place where you can get a better job and ensure the best prospects for your children, look no further!
As you can see, there are more than enough reasons for moving to Ottawa in the pursuit of a better job. Even though every relocation takes some getting used to, we think that you will have no problem adjusting to moving to Canada. Life in this state is a dream come true. Enjoy every minute of your new life!