Whatever are your reasons for moving to Ontario, this process can be a stressful thing. Maybe you are moving for your family, your job, education, or any other reason. Maybe you are moving from another Canadian province, or from the US, it is pretty much the same. The things you need to worry about – finding a home, transportation, moving company, a decent moving and storage company in Toronto, schools, etc may worry you, but they shouldn't. With our guide, you will be able to complete the moving process without any problems.
How to prepare for the move?
Even though you may think moving is just packing and leaving, it's not that simple. Here are the things to consider before the move.
Find the place to live
Of course, you need to find a good place to live. It would be best to see some offers online and then visit the place. It is best to go to the location and imagine your life there. Choose a neighborhood/city according to your needs. If you have kids, it would be best to choose a place with good schools (there are plenty of those in Ontario), and a neighborhood with a playground, parks, and other children-friendly activities.
Find a job
If you are relocating and continuing your old job, it is a great advantage. This way you already have a job and the only thing you need to think about is adjusting. This means that you will change your office and co-workers, so be sure to present yourself in a good light and start off with your colleagues well. If you already know where your office is going to be, research the route you need to commute every day, and how long it will take you to come and go back from work. If you are moving your own business, be sure to let everybody know about it – your clients, co-workers, business partners, etc.
Find a school for the kids
If you are moving to Ontario with your kids, be sure to choose a school for them on time. They should start going to school as soon as you move, so they don't miss any classes and therefore take a longer time to adjust. Be sure to prepare the kids for the move, because sometimes leaving their old friends and teachers can be a stressful time.
Things to think about if you are moving to Ontario from another province
The reasons for changing a province are different. You are maybe looking for a new job, your family member needs to go to a university, or you just want to change something in your life. It is true that moving to Ontario from another province seems easier and less complicated than moving from another country, it also takes planning and organizing. Even though you are moving within the same country, each province has something that is different. Also, moving home is never an easy process. However, key to success is being organized, doing things on time and being informed.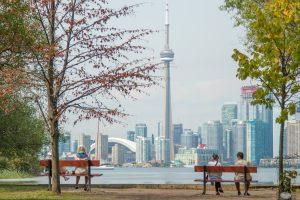 Different housing prices
Even though you are choosing a home within the same country, housing prices vary from province to province. The difference will depend on where are you moving from. If you are moving from a more rural area to a city center, it is possible that you will have to pay more money – and have less space. The best way to choose a home is to do it step by step:
set your budget limit – be realistic and see how much you want to spend on a home.
do some research – don't be lazy to do a thorough research of the housing market in Ontario. You may find a better offer if you dig a bit deeper.
be flexible – don't just look at one place only. If you are not restricted by your job, look in different places and be open-minded.
Transportation costs
The cost of transportation is also different in each province. If you plan on having a car or using the public transportation system, be sure to check the costs so as not to be surprised later. The things you can check are gas prices, monthly public transportation fees, insurance rates, etc.
Moving process
Moving is never easy, wherever you are moving from. So be sure to follow this guide to make moving to Ontario quick and safe adventure.
Plan ahead
Preparation and planning are key to success. Make sure to make a list of all the things you have to do and pack weeks/months before you move. This way you will not forget anything and you will have enough time to move stress-free.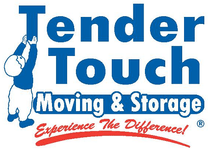 Declutter
Moving to Ontario is the perfect chance to go through your stuff. See if there are things to get rid of and reduce the moving costs, save time and space. Recycle, sell or donate things you don't need.
Start Packing
Prepare the right tools for packing. Get a lot of proper moving boxes, tape, markers for labeling the boxes, old paper/blankets for securing the fragile items. If you have the right packing supplies, packing will be a piece of cake.
Hire a moving company
Even though it is possible to move by yourself, we strongly advise that you hire professionals. You can find a decent moving and storage company in Toronto, and let them do all the work. This way your items will be moved safely and you will avoid possible damage.
Deal with your pets
If you have pets, make sure to handle their move properly. The best thing to do is to leave them at your friends/ family during the moving process. The reason for that sometimes a chaotic situation while moving can affect pets negatively and can lead to a lot of stress.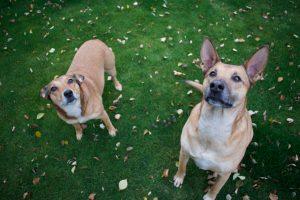 Find a storage space
If you are moving to a smaller house/apartment, renting a storage space is a must. We advise you to choose the best storage solution you can find in Toronto and don't worry about your valuable items being away from your home.