We all know that cheaper does not always necessarily mean better. But, when it comes to the moving companies, there are a lot of them who offer a quality service at a cheap price. While there are many reputable moving companies from Toronto, not all of them are affordable. If you are currently in the process of moving, or you are about to be, you need to know how to weed out the pricey moving companies. The truth is you can hire a more than a good moving company that will not a make a huge dent in your budget if you only know how to look for them. That is what we are here for. Today, we will show you how to easily find affordable movers in Toronto.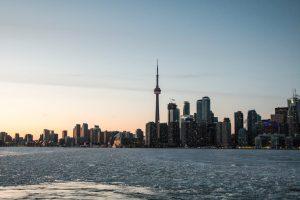 1. Step one to finding affordable movers in Toronto – Start early
Starting your hunt for the right movers on time is a prerequisite if you want to have a successful relocation. The reason for this is rather simple. Moving companies, at least the good ones, are always busy and booked in advance. There is no right way of saying how soon is soon enough. The truth is the sooner you begin, the greater choice of movers you will have. The optimal time, however, would be to book your movers at least two months before the moving date. That is when you will find the greatest variety of affordable movers in Toronto.
Moreover, by booking your movers early, you are more likely to get different discounts. The majority of moving companies offer discounts for early bookings, as they are equally good for the clients and the moving companies, as well.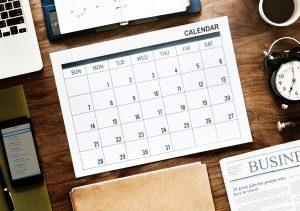 2. Step two to finding affordable movers in Toronto – Compare the moving estimates
After finding a couple of potential moving companies on the Internet, it is the right time to ask for a Toronto moving estimate. Only then will you be able to compare the prices and see which ones work the best for you. However, the worst thing you can do is choose the lowest price estimate without giving it a second thought. Sometimes, the moving companies that offer such low quotes are fraudulent. 
Also, keep an eye on any additional fees that the moving company might ask you to pay. These fees include services such as packing and unpacking, furniture disassembly and temporary storage. As you can see, choosing the most affordable moving company in Toronto requires a lot of time, analyses, caution and dedication.
Finally, some big items require special care, such as aquariums and pianos. It is particularly difficult to relocate a piano, so hiring piano movers would be the best idea. These items are massive in size, so they have a big impact on the overall moving price.
3. Step three to finding affordable movers in Toronto – Check the legality of the winner
After comparing all the moving quotes and deciding on a perfect affordable moving company in Toronto for you, it is time to check their legal status. Yes, this is a mandatory measure of precaution. By doing a simple background check, you can avoid any moving scams that might be coming your way. And the best part is that checking your mover`s legal status is quite easy. Here is how to do it:
As you can see, a couple of minutes on the Internet can save you from a lot of scams and additional charges. Therefore, never skip this step before hiring cheap movers in Canada. After all, what are a couple of minutes compared to thousands of dollars?
How to reduce the ultimate moving price by yourself?
Even after completing all the steps and finding the most affordable movers in Toronto, there are still some ways to reduce the moving price on your own. Here is how you can easily change the final amount on the receipt.
Pack your home by yourself
Do not wait for your movers to come and pack up your things. Packing is a tedious task for some people, however, moving companies charge a lot of money for packing your things. Why pay the extra fee when you can take a couple of days before the moving date and pack up by yourself? The same goes for unpacking after moving, there is no reason why not to do it by yourself!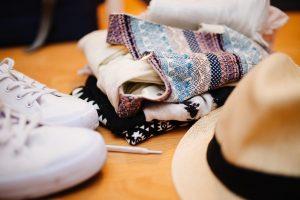 Load and unload the truck by yourself
Sometimes, you can hire the movers to do the driving part only. By doing so, you will be able to save more than a couple of dollars. The only thing you need is to know how to pack a moving truck the right way, and some muscles. After all, think of it as a good physical exercise!
Save on packing supplies
There is no need to spend ridiculous amounts of money on packing supplies such as boxes, tape and packing paper for moving. Just ask around. Someone is bound to have some extra packing supplies lying around.
The conclusion
As you can see, finding reputable and at the same time, affordable movers in Toronto is not hard nor impossible. Whether you need them to pack your garage, living room or move your piano, you can rest assured they will do it in the most professional manner. Good luck!