Moving home is an exciting adventure. At least, it should be. A fresh start always brings something good. Nevertheless, don't let the euphoria start just yet. Preparing properly for a move takes multiple precaution measures. One of them is certainly hiring moving professionals. But, if you don't keep your focus and pay attention to every detail, the movers you hire could be fraudulent, and cost you money, nerves and time. We are here to help you hire an affordable moving company in Toronto avoiding moving scams at the same time. Learn how to move stress-free with reliable movers.
Should you hire movers or try DIY moving project?
If you're moving a long distance, or abroad, you will probably never think of doing everything yourself. However, when moving locally in Toronto, many people think that it would be good to try moving home alone. And that's when many moving problems start. Think about it – moving home 2 or 2000 miles takes almost the same kinds of activities (when talking about the moving day). You need to pack, load, transport, unload and unpack your belongings. Sure, the transportation is easier, but the rest of activities are practically the same no matter the distance of your relocation. Therefore, if you don't have enough experience, have enough time, and the proper tools and equipment – we suggest you don't try moving home on your own.
Yes, if you want to save your money, you can do some parts of the relocation by yourself. For example, pack your belongings. But leave the harder part of the job to the professionals. Carrying heavy furniture might cause injuries if handled by an amateur. Disassembling your furniture might seem easy, but you could damage your furniture, or lose some important part. Let professionals handle it and make sure everything is done properly. After all, you want your items safe, it's not like you're moving home every day.
Hire a decent moving company
Yes, you should hire a moving company, but not just any moving company your run into. The movers you hire should be capable of moving your home easily, quickly, and at an affordable price. To hire company you can trust, we suggest you:
Talk to your friends and ask for a recommendation – Someone who moved recently probably has a suggestion what moving company you should hire.
Have a detailed background check of each moving company you consider hiring – No matter what source of information you use, you should make sure that the moving company you hired is reliable.
Compare prices and pick the most affordable mover – Get quotes from all moving companies and hire the one offering the best quality of moving services at the most affordable price.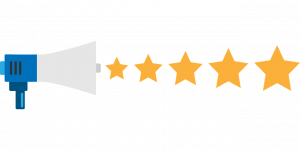 Most common types of moving scams in Toronto
No-show – You paid a deposit, and a moving company doesn't show up on a moving day.
Holding your stuff a hostage – They refuse to unload your belongings until you pay the final price, commonly a few times bigger than the one you agreed to.
Stealing your belongings – After your belongings are loaded into the truck, the movers vanish.
How to recognize a fraudulent mover?
To avoid fraudulent movers, you should be able to recognize them on time. Before signing a contract. It's true that moving scams in Toronto got sophisticated and difficult to recognize. However, there are some red flags you probably can spot, no matter how sophisticated they are. For example:
Not using company name when answering phone calls/emails – Would a company hire the name in case they had no reasons for that?
Renting moving vehicles and equipment – How much can you trust a moving company that doesn't own vehicles and equipment?
Wearing uniforms without company name/logo – How can you know who is moving your possessions if they have no uniforms?
Refusing to provide some important information about their reliability – Reliable moving companies in Toronto will be more than ready to answer all your questions.
Refusing to provide a precise moving quote estimate – Not giving you an estimate, the moving company can set the price they like after they move your home.
Asking you to sign an incomplete or blank contract – You should never do this, no matter what kind of a contract you are offered to sign.
Asking for a large up-front payment – Asking for a deposit is ok, but if it is a large portion of the estimated price, you should think twice before accepting such a deal.
Offering low-ball moving estimates – If the price some moving company offers is a lot lower than the average price, you should walk away.
These are most common red flags to pay attention to. Nevertheless, whatever might seem weird, you should inspect it thoroughly. Be careful and don't let an unreliable or low quality moving company take care of your possessions.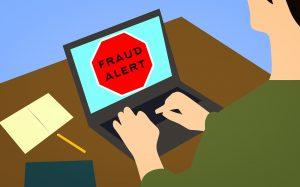 So, how to avoid a moving scam?
Make a list of several movers – the more companies you check, the bigger the chances to avoid fraudulent movers. So make sure to have at least 5-7 moving companies on your list.
Check the background of each company –

Find their websites and check what information they disclose there.
Check their licensure.
If you can't find some important information, get in touch with them and ask everything you want to know
Read online reviews.
Get in touch with their previous customers and ask how satisfied they were.
Check if there were complaints of a moving fraud.

Make sure you know what you get – When comparing prices, make sure you're not comparing apples to oranges. Get a list of moving services each moving company provides at the price they set. Only this way can you pick a moving company and be sure that company is truly affordable.
Whatever you do, bear one thing in mind – moving scams can cost you a lot of money and a lot of time. If you want to avoid all the complications dealing with fraudulent movers brings, be cautious and pay attention to every little detail.