Moving house is expensive. It's the truth. Whether you do it by yourself or hire professional furniture movers, the project can be costly. The same goes for the location – it doesn't matter if you are moving locally or across the country. There are costs about the moving that you can't go around. However, there are some costs you can avoid, and there are some costs you can reduce. In this guide, you will learn how to reduce Toronto moving costs with ease and not worry about it. Just follow these tips and stay organized, and you will see how your costs can be reduced in no time! Enjoy!
Prepare for the move – limit your budget
One way to reduce the costs, particularly to avoid unnecessary costs – is to stay organized. This means that before embarking on the moving journey, you need to set your budget limit. The clear idea of your finances will help you stay within its limits and avoid potential unnecessary costs. Another thing you should keep track of is everything you need to do and pay. Make a checklist of costs and chores, and tick them along the way. You'll see, being organized will help you a lot with the finances and reducing costs. So, the things you should put on your list as costs (apart from moving)  you should consider are:
first-month rent
utility costs
deposit
These costs you should consider in advance since you probably already know their price.
Moving costs you should put on the list
Now is the time to check and make a list of all the costs related to the actual moving process. The moving expenses you should take into account are:
packing supplies (boxes, tapes, markers, bags, etc)
equipment you need to pack (dollies)
hiring professional moving company and renting a truck 
if necessary, consider renting a storage unit 
if your friends/family help you, prepare some snacks and drinks
tips for the movers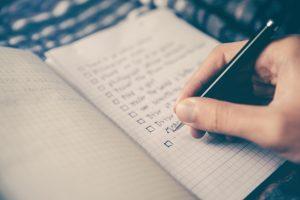 Find affordable, yet reliable movers
Moving by yourself is difficult and risky, we can tell you that. And even if you think that you could save loads of money by DIY-ing the moving process, think twice. Moving heavy or specialty items like mirrors, pianos, pool tables, etc is very risky. Damaging or losing some of your valuables can cost you more than paying professionals do relocate them for you. That's why one way to reduce Toronto moving costs with ease is to hire an experienced moving company. However, you shouldn't hire the first moving company that comes up on your online search results. You should dig a bit deeper and choose a company that is both affordable and trustworthy. And how to do that?
First of all, do some online research and see what is the average pricing for the move you need.
Do a free, online estimate and know what to expect
Make an appointment with at least 3 moving companies so you can compare and choose the best one
Do some safety check on companies, like checking their address, license, online reviews, etc.
After you choose, require the company to provide you with a precise and detailed moving quote
Choose the best time for moving
One of the ways reduce Toronto moving costs with ease is choosing the best time to move. First of all, hiring movers from Toronto, a lot in advance can affect the price. Of course, the later you book them, the more expensive their services are. Furthermore, the moving season affects the price, too. The hot season for moving is definitely from May to September, when costs can go up to 30%. So avoid the peak season and weekends, if possible, and see your costs go down.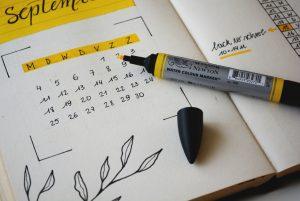 See what you can DIY to reduce Toronto moving costs with ease
Even though a professional moving company can help you a lot with a local move in Toronto, but the truth is, you have to pay for it. That's why you should consider doing something by yourself and wind a way to reduce Toronto moving costs with ease.
pack some things yourself – you can pack some small items, books, and clothes by yourself, and leave the packing of fragile or special items to professionals.
find some free boxes – collect them in advance, ask your friends or family, or go to a local supermarket and try to get some free moving boxes. However, don't use damaged or weak boxes because you can damage your items.
ask friends to help you – ask the people you know to help you pack or move part of the things. But don't forget to 'tip' them with some drinks and a pizza.
Get rid of the things you don't need
One way to reduce Toronto moving costs with ease is surely to declutter and have less stuff. Getting rid of the things you don't need can really make a difference to your budget while moving. We all have those old clothes, broken printers or old-fashioned lamps that can go away. But don't throw them away! You can always donate, recycle or sell on a garage sale and earn some money! Go through your things before you pack them and see what needs to go. Usually, the clothes you haven't worn in a couple of years, you will not wear them again. Furthermore, check if some of your electronics like TV, microwave or a washing machine needs upgrading. Maybe you can sell or recycle those, and buy new ones after you relocate. This way you will reduce Toronto moving costs with ease.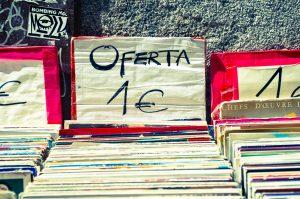 As you can see, there are many ways to reduce Toronto moving costs with ease. Moving doesn't have to be as expensive as you first imagine it. With a bit of organization and planning, you can cut down the moving expenses to the minimum. Just be sure to choose the right moving company and track all your expenses, and you will be good to go! Have a safe trip!