If in your vicinity there is not a kind of entertainment you are fond of, you should consider moving to Ontario. This region has a lot to offer, especially to families with children. There is one cosmopolitan city, within this region, famous worldwide for being child-friendly.  This city is Toronto and it has a variety of museums at your disposal. In this article, you will be able to read about some of the best museums for families in Toronto and, hopefully, decide to visit some of them.
The first of the best museums for families in Toronto is the Hockey Hall of Fame
Though there are many popular sports in Canada, this state is famous for ice hockey. Hockey Hall of Fame is not strictly a museum- it does offer a journey through the history of this game, but it also has a lot of interactive exhibits. Not only can you and your children practice slapshot (with real pucks), but also you can see some exhibits about players. In addition to this, there is a replica of the Montreal Canadiens' locker room and even the Stanley Cup.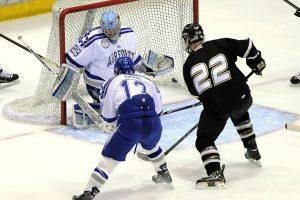 If you want to know how life in the past was like, go to the Black Creek Pioneer Village
In case you are thinking about moving to Toronto with your family, this museum is one of the reasons why you should do it. It provides an insight into how life was lived in the 19th century. In this village, there are 35 highly interactive buildings. You have the ability to learn how to mill, quilt or even bake. There are special programs for children, every week,  that involve tours and roasting chestnuts on an open fire, during the holidays. Black Creek Pioneer Village can also offer a guided tour. During it, you can spend time with farm animals and enjoy the beautiful setting.
Bata Shoe Museum, for shoe-lovers
In the Bata Shoe Museum, you can explore the history of shoes. There are exhibitions where you can see many different and unique pairs of shoes. Even the shoes of some public figures are exhibited there- from Marilyn Monroe's red stilettos to Justin Bieber's shoes. The exhibitions are at your disposal every day. But, on the weekends, the children are the center of attention, which is why this museum is one of the best for families. The museum organizes several games for them, such as participation in shoe-themed arts and crafts and trying on some silly shoes.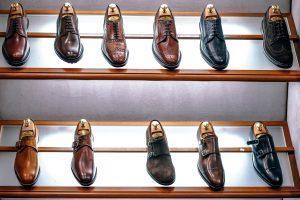 Aga Khan Museum- learning about other cultures
Although you may prefer outdoor activities in Toronto, there are certainly some museums worth visiting. One of them is definitely the Aga Khan Museum. In it, you can see and learn more not only about the culture but also about the history of Islamic civilizations. In order to keep your younger children occupied by learning, the museum offers you exploration kits. Also, every Sunday is a Family Day which you can spend in museum classrooms playing games, solving puzzles or being dedicated to art.
The art fans should not skip the Art Gallery of Ontario
The Art Gallery of Ontario is both a gallery and a museum. The building is a work of art itself- there are spiral staircases, high ceilings, and light spaces. Of course, there are paintings on the walls (tens of thousands), but it is not all the Art Gallery has to offer. Throughout the gallery, there are drawing stations for children to get creative. If your teenage children like graffiti, there is Aerosol Art especially for them. Also 'Free after Three' program is maybe the favorite for those between 14 and 25 years of age. It is a program in which they can make a mixtape, build a skateboard, dye a tie or even make stickers.
Take your little scientists to the Ontario Science Centre
This center is perfect for inquisitive children. They have an opportunity to participate in over 800 interactive exhibits and learn about the natural world. In this center, your child can examine a real human brain, visit a  simulated rain forest or even take a visit to the Moon and Mars. The Science Centre is somewhat busy during the week since there are school trips, but this is helpful to children. They easily find company and can learn a lot from each other. The center also organizes birthday parties, day camps, and sleepovers. They even have a wing called KidSpark where your children are dedicated to science-based activities.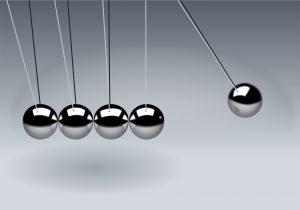 Gardiner Museum of Ceramic Art- one more among the best museums for families in Toronto
This museum is Canada's national ceramic museum. It is one of the best museums for families in Toronto. There is a possibility that your children may not be ecstatic when they hear about it. But once they step into this museum, they will surely ask to come again. The Gardiner museum has a number of activities on every Family Day, which is, of course, Sunday. Your children will have an opportunity not only to touch clay but also to try to make something nice and take it home. The chances that they will like the sensation of slippery, squishy clay on their fingers are very high. The museum also has classes for teenagers and camp for children from 7 years on.
Just in case you are thinking about moving to Toronto with your family, have in mind what you can expect there. It is a child-friendly city that offers different kinds of entertainment. The museums in Toronto can please everyone's interests and they will surely keep you and your family entertained. We have mentioned some of the best museums for families in Toronto; now it is up to you to choose which of these to visit. It is certain that you will be amused even if you decide to visit all of them. And it is even more certain that you will go back to those you find the most interesting.