Welcome to Canada, the second biggest country in the world. Moving to Canada was probably one of the best decisions you have ever made in your life considering everything Canada has to offer. The chances to make yourself a career of your dreams or receive the best and most quality education and health service are extremely high. These are just some of the things why so many people seek the opportunity to relocate here. Moreover, people in Canada know how to have fun and doing sports is a matter of routine for so many people of all generations. That's just how it is around here. If you wondered what are some of the most popular posts in Canada, we'll give you that information.
The list will include some of the sports that you could have probably assumed yourself. But, perhaps you will have a chance to see some other, less expected sports. So, let's take a look at what sports you can take part in after your relocation to Canada.
Ice hockey
No list of popular sports in Canada can begin without the queen of sports when it comes to this great country. Canadian ice hockey teams are so superior in this sport and they can boast about having the largest number of fans than any other sport in Canada. Officially, this the national sport with its own National League that is also established in the United States. The league currently numbers seven teams. Some of them have a 100-year long tradition and which regularly compete in various tournaments. All of them are looking for a chance to win the Stanley Cup which is the most valuable premiere trophy in this sport. Moreover, Canada can boast the best results in various international tournaments.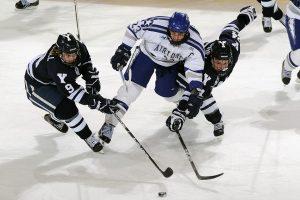 The Olympic Games are probably the most praise-worthy competition they won a medal. Gordie Howe, Rick MacLeish, John Brophy, etc. are just some of the legends of ice hockey in Canada. Their heritage is truly rich, leaving a difficult homework for newer generations to reach their glory.
Canadian football
The next on the list has to be Canadian football. This sport is very dynamic, fast-paced and some would even say aggressive. However, this sport also enjoys a large number of people who are supporting the numerous football teams, even though the league (CFL) is not very large. Some might wonder the difference between the Canadian and American football, sometimes referred to as rugby. The truth is, there are not many differences. But the ones which we can single out are the size of the field on which the game is played, the total number of downs and plays. Even though in Canada the game is played on a larger field but have fewer downs and plays, these differences are not so drastic that one could not be able to adjust fast.
Lacrosse is also one of the most popular sports in Canada
Now, for those of you who are not from Canada, this sport might be a new one. However, this sport has a tradition almost 160 years old as a National game, but there are records which point to a fact that this sport was played even 500 years ago by the First Nations. Nowadays, thousands of people in every part of Canada play it. It is a national game which is governed by the Canadian Lacrosse Association. This association is in charge of organizing senior and junior championship tournaments. Today this sport is played outside, but it has its indoor variation called box lacrosse. The players use the ice hockey rink but without ice! This sport is also super-exciting but you won't have problems grasping the rules.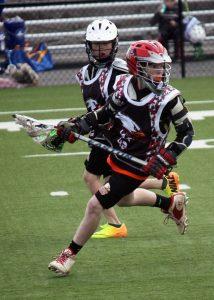 Soccer
Surprised much? Well, don't be. Even though this is a sport that is traditionally more played in Europe and South America, soccer also enjoys popularity in Canada. Perhaps the more surprising fact would be that soccer is more popular among women than men. In schools, most girls opt for joining the soccer clubs. The Canadian education system invests a lot of funds in supporting the students in taking participation in their preferred sports. Nowadays, the Canadian Women soccer team has had a great success on an international stage winning some great games to the pride of their country. These successes have contributed to the increase in the number of clubs across 12 regions. An annual National Championship is being organized by the Canadian Soccer Association. In this competition, both men's and women's team compete for a trophy – Challenge and Jubilee trophies respectfully.
Basketball is getting more popular
If the information about the popularity of women soccer in Canada left you surprised, this one will leave you speechless. Namely, basketball, as you know it today, was established in Canada in 1891 by James Naismith. Thanks to this man, basketball has spread all across the world, where many people count it as their favorite sports. This game is largely played in Nova Scotia, Ontario, and Alberta. However, we must mention, that it wasn't until 1994 when Toronto Raptors and Vancouver Grizzlies have joined NBA that the sport became popular.
Honorable mentions
It is also worthy to mention some other sports that most people enjoy it and that could be some of the activities that families can do in winter or during any season:
Baseball
Curling (It is also one of the Winter Olympics sports)
Skating
Skiing
Cricket
Tennis

Tennis is becoming more popular in Canada.
So, if you are craving for taking a participation in any of these popular sports in Canada, especially if you are moving to Toronto area, the best movers in Toronto will help you relocate fast and stress-free. As soon as you finish with all, ask about which sport is the most popular in your neighborhood. There is no doubt you will blend in easily and get new friends in no time.