When thinking about moving, one has a lot of things on his mind. There are many details to think through such as the estimated time needed to finish the task. Then, in order to have a stress-free relocation one has to think what packing supplies are necessary and how many of them will he need. For instance, you might be asking yourself whether cardboard boxes or plastic containers are a better solution when moving for your case. Furthermore, probably one of the biggest issues for most people when moving represents the moving budget. If they are moving for the first time, most people are not really aware of what affects the increase in costs during the move. That is why we have prepared you a short guide on what to pay the most attention to.
Think outside of the box
In order to make a precise moving budget, you will need to think about all the cost regarding the relocation. Therefore, not just the actual relocation of your belongings and packing them will affect the costs, but there are also other things. Some of those may include:
The termination of the lease
Paying bills for utility
Repairs around the house.
These are some of the expenses you cannot influence it, but they will be a good guideline for determining the overall moving expenses. Based on that, you will have a somewhat easier job of setting the moving budget. Once you know all the elements of your moving project, perhaps you will be able to cut the moving costs easier.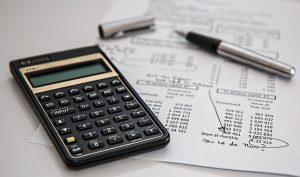 Consult a moving company when creating your moving budget
No one will have the most precise details about moving than a moving company. Before you decide on contacting one, we suggest you make a good selection of moving companies. That will give you a chance to opt for the one which offers the best set of services. Once you set an appointment with one of them, make sure to get all the information about Toronto moving costs and what affects them. Prepare the list of questions you would like to pose to them in order to get as many details as possible. On the other hand, most professional companies are aware that the majority of their clients have never been in a situation to relocate, hence are not informed about all the aspects of the relocation.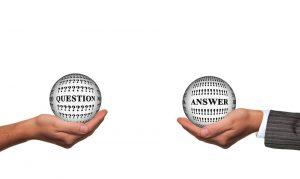 If you have chosen a reliable moving company, they will provide you will all the necessary info that you need to know such as the types of services one local company can offer. This will enable you to prepare for the upcoming move. You, however, will also have to give them the information based on which they will give you the more precise details.
How many articles will you include in the list?
Be sure that one of the first questions that the moving company representative will ask you is the number of items you are planning to relocate. Most other things will depend on the answer. Logically, the more you pack, the higher the price will be. So, if you think that you will be a bit tight with the budget, finding affordable movers might just help you a lot. Still, try to downsize this as much as possible. You see, if you need to relocate a lot of items, you will need more packing supplies, the shipment will be heavier and it will take more time to finish it all.
Will you need a packing service?
This will solely depend on you. Some people opt for packing their belongings on their own thinking that that would be one of the ways to reduce the cost and unburden the moving budget too much. And while some actually succeed in that, others spend a lot of their precious time as well as more packing materials than they would actually need. What will be your case, that you will have to determine on your own. If you consider yourself skillful enough, you could give it a try.
On the other hand, if your cargo includes some bulky, fragile, or generally heavy items, you might want to leave this in the hands of the professionals. So, to be absolutely sure about the exact number of articles, create a template in Excel, for example. Later, you can print it which will make it easier to keep track of the items you still need to pack. Moreover, you could make a new template where you will insert the estimated cost of all the services you plan to rent from a moving company. One of them might be the packing service. Furthermore, you can make an agreement with them about whether you will need a full packing service or something specific. Either case, the moving company will surely use the most quality packing supplies there are.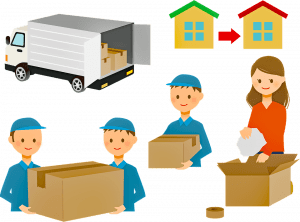 Transportation costs
While you are still having a conversation with a moving company representative, make sure to include a question regarding the transportation. If you do not have that many items to move, but you do not have an appropriate moving vehicle, this is something a moving company can also assist you with. Just renting a moving truck, without the moving crew will cut cost and make it easy for your moving budget. But hiring a team of people who will do the packing, loading and transferring items for you will cost you more but will save you a lot of time. Plus, you will know that everything will be done in a professional way.
Either option you go for has its advantages and disadvantages depending on how you perceive things. Ultimately, you have the right to get your Toronto moving quote and see where you are standing regarding the moving budget. Hopefully, with the professional guidance, you will be able to come up with the best option for you and your budget.