Have you ever been wondering why relocation is such complex a job? You could ask someone who has moved before to tell you their story. Actually, no matter how many people you ask, you will probably hear a different point of view and each story will differ and be unique in its own way. And while we certainly do not know every story, we are quite sure that the most protagonists of these stories would agree that one of the most challenging parts of their relocation was moving their furniture. In order to disassemble your furniture, you either have to be very skillful or let a reputable moving company from Toronto sent their trained professionals. Either way, we will show you the necessary steps needed to handle this project.
Step number one – clear up space
This is not just something you need to do when you are about to disassemble your furniture and prepare it for transporting it, but also when it generally comes to moving. You or the moving crew won't be able to operate easily if you have obstructions in every step of a way. Therefore, before you start off any serious moving tasks, make sure to clear up space and make it passable. Remove everything that could get in a way, such as some moving boxes, items of various sorts, toys, tools, etc. Once you do this, it will be so much easier for everyone involved in moving. Simply, everything will go much faster, and you and the rest of the crew won't have to watch every step.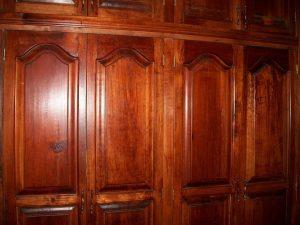 Step number two – read the manuals/surf the Internet for getting information about disassembling and assembling
If you decide to do everything alone, with the help of some of your family members or friends, then we suggest you look up for assembly instructions of the pieces of furniture you are planning to move. These will help you so much disassemble your furniture, and later assembly it when you move to a new house. So, read the instructions carefully and go step by step. Look up for information on the Internet if you can't find those instructions. Pay attention to details especially if this is the first time you are doing this. Also, use the opportunity that you have someone with you to double check whether you've done everything that was necessary. The same thing you should do when you proceed packing large items. The double check never hurt anyone!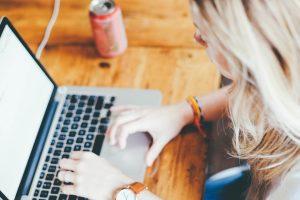 On the other hand, if all of this is new to you, it might take you a lot of time to handle the task. So, if you are running short on time, you might think about hiring professional furniture movers whose packing services will be of great help. Rest assured that these men will save you a lot of precious time and energy. Plus, even though you will have to pay for their services, you are potentially saving a lot of money in case you damaged something while taking apart and transferring furniture by yourself.
Step number three – get the right set of tools
If you wish to do some task in a good way, you need to have appropriate tools. The same goes if you want to disassemble your furniture. Having the proper tool will really make this task less tedious and complicated. Start with a screwdriver and a hammer. Depending on a type of furniture you have, you will have to choose what exactly a screwdriver or a type of hammer is necessary and good enough to do the job. Once you have your furniture disassembled in pieces, be careful not to lose any part of it as it will practically be impossible or extremely difficult to put the furniture back as they were.
Put the labels where necessary
To make sure something like this doesn't happen, you can make use of packing supplies your moving company can provide you with. A very important thing to remember is to label each and every box, bag, or other packing supply you have used. That way you will know where you had put what. To make things even easier you can try to tape those small pieces, such as table legs, drawer handles, nuts, bolts, etc., to a particular piece of furniture it belongs to. Put the details such as the number, or color of those pieces.
Make sure to measure the furniture
Before you start doing any of the aforementioned tasks, make sure you have measured everything you're planning to move. We suggest you take a more systematic approach and make a moving checklist by going to every room and writing down every piece of furniture and other articles that should be packed.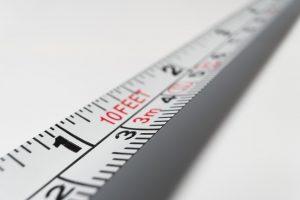 Note: Making a list will take you as much time depending on the quantity of the items. Just in case, start doing this task several days before the moving day. It will allow you to have enough time to itemize everything that you wanted.
The moving checklist is done. Now, a very important task is upon you. In this step, it is necessary that you write down the exact dimensions of the furniture as well as the width of the hallways and the doors. This is the best possible method to determine which piece of furniture needs to be split into pieces in order to have a trouble-free walk through the house to the moving truck.
If you determine that you need to disassemble your furniture, it is better to do it while you are still in a larger room where you have enough space to maneuver. Moreover, in case you are moving the furniture across the border, you will cut the moving costs if your cargo takes less space. For more details, consider contacting international movers in Toronto and they will tell you exactly what the procedure is.
Knowing these tips will hopefully make it easier to disassemble your furniture. However, call the professionals for help in case you feel you won't be able to handle this task.