It is said that moving is one of the most stressful events in a person`s life. The truth is, everyone has to go through a relocation sooner or later, and there is no escaping it. However, whether your relocation will be a success or a failure depends on a couple of factors. One of the deciding factors of any move is the packing part. Packing a house is a long, tedious and cumbersome process, which is why people often decide to pay for packing services with their movers. Of course, there are people who feel that they have what it takes to tackle this process head-on. Because of those people, today we will cover one of the most difficult parts of every relocation – packing large items. Interested to find out how to pack large items? Then read on!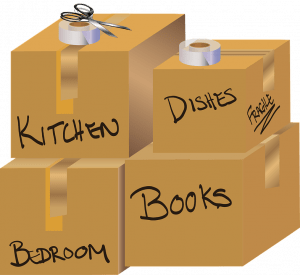 Why is it important to learn how to pack large items?
You might think that packing large items is not much different from packing the rest of your furniture and miscellaneous items. All that it takes is some more muscle behind it, and your large items would be good to go. Tender Touch Moving and Storage Toronto regrets to inform you that this is not the case. Due to the complexity of this process, even our professional movers can have a problem when packing and transporting large items. Therefore, learning how to pack large and heavy items is imperative when having a DIY move. To support this statement, we will give you a couple of reasons why it is good to do so.
If you learn how to pack large items, you will protect yourself from any moving-related injuries, like strained back. 
By packing large items the right way, you will avoid doing any damage to the aforementioned pieces.
Finally, if your heavy items are properly packed, the rest of your house will stay safe when carrying these pieces through it.
We find these reasons enough for taking some time out of your busy schedule, and learning how to pack large items. Trust us, it will come in handy the next time you have to relocate.
What type of packing material do you need?
As you already know, you cannot pack anything from your house if you don`t have the right packing material. However, what you don`t know is that you need to be extra careful when gathering the packing material for your large items. If there is one thing that all the local, as well as long distance movers Toronto agree on is that high-quality packing material is a must when relocating your heavy items. Therefore, make sure to add the following things on your shopping list:
Strong, double-ply cardboard boxes.
Thick wrapping supplies.
Something for cushioning your large items inside the boxes.
Thick packing tape.
While we always support frugality, you should know that this is no time to be cheap. The quality, as well as the number of your packing materials, could determine the course of your entire relocation.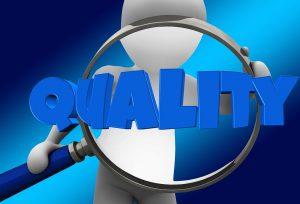 Some rules do abide-by
If you comply with the following three rules when gathering your packing materials, we can promise you a successful relocation.
Start gathering packing materials on time, as you will not be able to pack in 7 days when dealing with large items.
Don`t use used cardboard boxes when packing heavy items. However, for smaller items, used boxes are more than a right choice.
Get packing materials galore, and don`t be afraid to use everything you bought.
Everything is easier with a few concise guidelines, as they have the power to steer you in the right direction. The best thing is that following our three simple rules is a piece of cake.
What is the process of packing large items?
Once you gather all the necessary knowledge, as well as packing materials, the real work can begin. We should warn you that you are not embarking on an easy process, so limit your expectations. This might be harder than you think.
How to prepare the boxes
The process begins with the right preparation of moving boxes, as they will hold your precious items. After making sure that you use the right box size (which is usually small or medium), you should reinforce the boxes with packing tape. The tape will keep your boxes safe and in one piece. Next, add lots of packing peanuts, or some other protective material which will cushion the bottom of the box. You need your items to stay comfortable, and away from any damage. Once you prepare the boxes, move on to the next point of order – preparing your items.
How to prepare your large items for packing
Even though every piece is unique and different, what you always need to do is clean, and then disassemble your items. If there are any parts of your item which you find fragile, make sure to wrap that part in some protective material for added safety.
Pack large items the right way
The hard part is over. Everything is prepared, and all you have to do is put your items inside the boxes. When doing so, pay attention to space between your large item and the box. You want to cushion every side of the box, and fill out any potential empty space. This will keep your items safe and sound during the transportation.
Finally, know that the weight of your boxes should not exceed 50 pounds, as that will make them too heavy and unstable.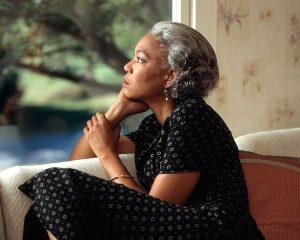 When making a moving checklist, make sure to involve the packing process in great detail. You need to learn how to pack large items, as well as small ones if you are to have a successful and easy relocation. Tender Touch Moving wishes you good luck.