When thinking about moving, we are sure that most people are not very enthusiastic mostly because of the thought of how much time, energy and preparation is needed to complete a relocation. And no doubt, moving can truly be stressful for everyone involved. However, when children are included, things become even more complicated. When a situation like a thing occurs, it is very important to prepare your children for a move and help them adapt to a situation as best as possible. Now, the whole thing can vary depending on your children and the specificity of the situation. However, there are many tricks you can apply to make the home relocation as easy as possible. This is where we step in. So, with no further due, read this text and feel free to take notes.
Start preparations in time
This is more a universal tip on how to prepare for a move. However, time is of a great importance when it comes to moving with children. It is even more important if your children are younger. This usually means that it would take them longer to get used to the thought of leaving the known and going towards the unknown. That is why we suggest you inform them a lot in advance in order to be able to think about other tasks related to moving. Furthermore, by having more time to dedicate to packing and planning, you will be able to construct a good, effective moving plan.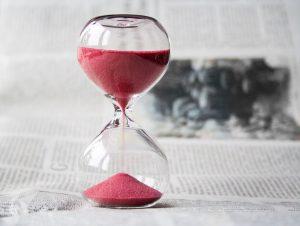 Give them time to adjust to the idea of moving
Some experts advise that an optimal time for breaking them the news is around a month prior to the move. The reason is that it gives them enough time to contemplate on the information and slowly get used to the idea of setting apart with the life they have led so far. By postponing the moment of telling them the news, you will not do anything good for them. It might only be even worse. Therefore, no matter how hard it is, the moment is inevitable. As soon as you inform them, the easier will be. Once you do this, provide them with as many information as possible.
Have a talk about the relocation
Now that they know the situation, the next step is to have a conversation with them regarding the upcoming moving. Provide them with as many information as possible. This way they will be included in every part of the relocation. Furthermore, giving them information will allow them to feel like an important part of the whole project. Also, ask them for their opinion. See if they might have any ideas about how to deal with a certain task. One of the most important things is actually explaining to them the reasons behind the relocation. If your children are old enough to understand, then this information will be of a great importance. They would also be able to easier comprehend why this change was necessary.
Consult a child specialist
If, however, they are still too young, then consider giving them portions of information in a systematic manner. In case you are unsure what would be the best way to talk with them, look for a professional help. Consult a good child psychologist who is specialized for these cases in order to prepare your children for a move. The psychologist will advise you about the best possible way to help your children overcome the initial shock and grief over the moving. Either case, no matter their age, it might be wise that your partner and you prepare in advance since there is a chance that the kids won't always be able to understand well.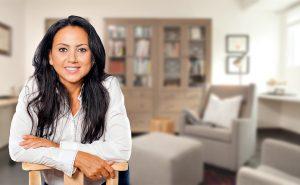 On the other hand, with the pieces of advice provided by the professional combined with your parental skills might just be enough. All you have to do is give them some time to adjust.
Assign your children tasks
We know that packing and moving is probably not the most interesting activity your children have been involved in. However, the time you spend together while getting ready to leave the house and move to your new one will bring you closer. Remember the moving plan? Well, the plan should include tasks and strategies for completing the tasks. See what tasks your children will be happy to help you with. In the end, you can be creative and turn this whole thing into a big game. Who says moving can't be fun?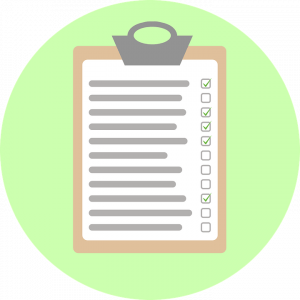 Hire moving professionals to prepare your children for a move
In case the moving day is very close, or you feel you won't be able to finish all the obligations, such as packing and sorting the belongings, then ease yourself by hiring Toronto packing services. As they are the best in their field of business, these people will save you a lot of precious time. You can use this time on dealing with other obligations that need to be done before you move out. Or, you can dedicate more time to your little ones. If possible, take them to the new neighborhood and show them around. Present them with the good sides of the new place. Who knows, they might even like it so much that they cannot wait to move!
Make sure to have everything you need for the move
Even if you are moving just a few blocks away, moving requires preparation. So, make sure you have enough packing supplies to put all the things you planned to bring. Since you are moving with kids, allowing them to bring their favorite toys or items from the house is also one of the ways to prepare your children for a move. That way they will have a feeling that they are not setting part with everything they were familiar with.
To prepare your children for a move is important. However, we also have to stress that it is also important to prepare yourself, too. Especially financially. To do that, calculate the cost for your Toronto move and see how much a moving company will charge you.