That Toronto is an amazing city is a well-known fact. It offers plenty of great opportunities for opening and developing business, pursuing education, as well as beautiful places for raising a family. It is a city which has absolutely everything you could ever ask for. It is no wonder why moving to Toronto has become a dream for so many people. With all aforementioned, let us just tell you that Toronto nightlife is exuberant and quite legendary in this part of North America. In case you were wondering what can you expect from Toronto nights, we have decided to prepare you a guide and help you organize going outs easier. You'll see, you're going to like it as much as we do. That is, as much as everyone who's ever had a chance to experience the nightlife in Toronto.
But first, let us help you relocate to Toronto
Before you begin enjoying everything wonderful, including nightlife, Toronto has in its offer, it is important to find a place to settle in. And who better to turn to than Toronto movers? These people have been involved in this field of business for more than 20 years. This gives them enough credit to claim their right as the best movers in Toronto area. One of the reasons is that movers from Toronto can help you with every possible type of relocating including the following:
Residential and commercial moving
Long and short distance moving
International relocation
Moving and packing of special items such as piano
Contacting Toronto movers will surely save you a lot of time. And, as soon as you finalize the move, the soon you can let go and start exploring the wonders of Toronto nightlife.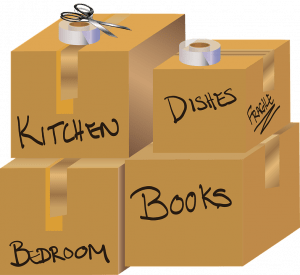 What can you expect from Toronto nightlife?
Actually, you can expect just about everything. The city is famous for offering its citizens the high quality of life, top-rated schools, fine museums all around Toronto, as well as the variety of places to relax and have fun. From bars and clubs with diverse styles of music and program to many restaurants with the best international cuisines. One thing's for sure, one can find all depending on the current mood. Just head to Entertainment District and South of King Street and choose. If you can't choose, which we can't blame you since the selection is vast, still no worries. Start with one thing, and leave other for some other nights. Because it is impossible to list all those amazing places, we'll make sure to select some which have proven to be the most famous.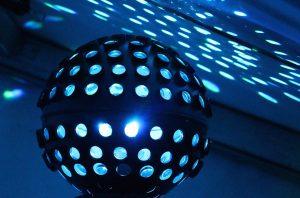 The truth is that there are so many clubs in this great city. However, there are several prominent ones. The good thing is that you won't have to pay too much for admission. For most nights, you will need to pay around $10-15. But, during some exclusive nights, when clubs offer special events, be prepared to pay up to $40. And even this may sound too expensive, trust us, it's worth every penny.
Maison Mercer
For the beginning of the night, we suggest you this grandiose 12000-square-feet venue. This venue is literally always packed. It is in the center of Toronto Entertainment District. It offers many unique events such as electro and techno parties. So, hit the road (club) and show off your dance moves as you get funky with other 1300 enthusiastic souls, which is the full capacity of this venue.
Guvernment
If you are in your twenties, you're going to love this venue. It is considered as the largest nightclub complex in whole North America. It consists of many divided rooms which give the impression that you are switching from one nightclub, to the next one. And if you thought that 13 hundred people are a lot, wait until you hear this one. We already mentioned that Guvernment is the biggest nightclub. Let us also inform you that this club can admit more than 3000 people inside.
Some other, similar venues include "This is London", "Lot 332", "Tryst" and many more. The choice is truly huge, but all of these places are trendy and a positive energy and fun quality nights are guaranteed. It's up to you to choose which one suits your taste the most that night.
Check out Bar 244
One of the places that could surprise you the most in the Entertainment District is Bar 244. If you look for cheap fun in Toronto, this is the spot. Here, you can drink for $3 all night and use the opportunity to combine it with dancing on a huge dance floor. There's no need to be shy here. You can actually expect to be joined by other guests. This is how just Toronto nightlife is.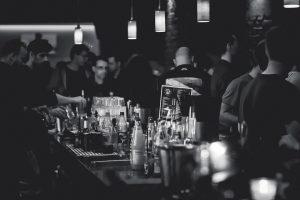 For beer lovers – Bar Hop
If you are one of those people who simply enjoy a refreshing feeling after tasting beer, then Bar Hop is just right for you. This bar offers dozens of different types of beers even those which are gluten-free. Also, if you wish to change a drink, you can choose one of the ciders they sell here. Moreover, in case you get hungry, you can take delicious bites of garlic doughnuts.
N'Awlins
If you fancy a different kind of entertainment, perhaps N'Awlins located at 299 King Street West, is a thing for you. This bar organizes with live music of jazz and blues. And just like in Bar Hop, here too you can order some unusual, yet delicious bites.
As you can see, Toronto nightlife is so diverse and people here really know how to use their free time. As for you, once you move here, or you find yourself staying in Toronto for some time, feel free to explore the neighborhoods and choose the best venue for you.