Have you ever wondered how people of different generations have fun in Toronto? If you start thinking about it, it is very much possible that you will have a few good guesses. After all, Toronto is one of the major cities in North America. As such, you can be sure it has a lot to offer. If you happen to be planning a move to Ontario, more precisely Toronto or you are just visiting, and you are worried that every aspect of having fun in this city requires spending a lot of money, do not worry. We are here to give you options for cheap fun in Toronto you can choose from depending on your taste. So, stay with us as we take a ride around Toronto.
Shop as local at St. Lawrence Market
This is more than just a local market. It includes historic buildings which contain food, kitchen and antique markets, as well as market gallery and St. Lawrence Hall. It was built in 1850 which served as a meeting point. Moreover, many concerts and exhibitions took place in this hall. If you want to find out more about St. Lawrence Market and its history, we advise you take a tour. Don't forget to buy yourself delicious lunch which is quite cheap here.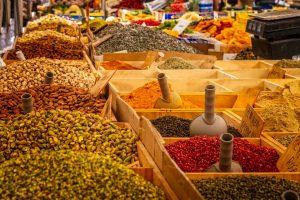 Visit Toronto Botanical Gardens
If you appreciate peace and serenity and getting away from the busy city streets, then this is a place for you. We all need to slow down the tempo sometimes and what is a better way then reconnect with nature? That is why we recommend you pay a visit to botanical gardens as a way of having cheap fun in Toronto. Here you can enjoy seeing many different types of plants from across the world, such as tropical. These are not quite something you get to see on the streets of Toronto. We'd say it is a good reason to take some time and check out all that these botanical gardens can offer you. Another good news is that these gardens are open during the whole year. So, you don't need to have many preparations or calculate. Simply whenever you feel so, the garden will be there to welcome you.
A day in High Park
While we are still wrapped by the spirit of nature, we can also suggest you spend a wonderful afternoon in High Park. This park is the same for people in Toronto as the Central Park to people in New York. Spending time here is completely free of charge. Yet, it is full of content. On its 400-acre surface of the public area, this park is home to several historical buildings, zoo, which is also free of charge, playgrounds, trails for hiking. Make sure not to miss to visit Colborne Lodge which is dedicated to Park's founders – John and Jemima Howard. While you are wandering the trails, you will probably get to see a large number of people who came here to practice sport, run or simply immerse themselves in delights of this beautiful oasis.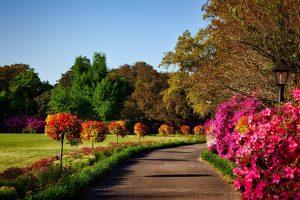 Although all of this is for free, thus it is one of the ways to have cheap fun in Toronto, you will get richer out of here than when you walked in. We know, you are already thinking about hiring local movers to help you relocate here.
Art anyone?
For those of you who enjoy fine art, our recommendation is to check Art Gallery of Ontario. AGO organizes series of exhibitions and events and many have a free access. You can go through gallery's offers and pick something you find the most interesting. It features Canadian as well as international classics. All exhibitions are categorized so you will definitely find something suitable for you and your children. If you get hungry or thirsty from absorbing so much content, you can take a rest and relax in some of lounges and bars located in the building. One more thing, the gallery is closed on Mondays, but every Wednesday from 6 – 9 pm visitors are welcomed to enjoy their time here for free.
Movie time as cheap fun in Toronto
If you are more up to other types of art which do not involve walking through the halls of galleries, then cheap movie nights could be your way to have cheap fun in Toronto. The city of Toronto provides many conveniences for their citizens and those who are just visiting. For instance, The Film Reference Library plays movies every night on its fourth floor. Not many people are familiar with this fact, but if you are looking for affordable movie tickets, you can check out and stop by. Moreover, on the other side of the city, you can enjoy movies at Carlton Cinema as well as Market Square. The best part…tickets cost only $5. It can't go any cheaper than that, you have to admit!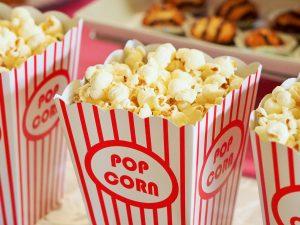 How about beer tour?
This will probably be one of the first things you will hear among the offerings. Even better if you belong to a group of people who enjoy this refreshing beverage. Therefore, why don't you take a walk to Henderson Brewery where you can have a free tour? Here, you will have a chance to enjoy in beer tasting. These take place every Tuesday at 7 pm. By the time the tour finishes, the night will still be young, so just make sure not to get drunk. There is plenty more to see around Toronto.
We believe that you have gotten enough impressions to know that Toronto can truly provide diverse offers for everyone. So, if you want to be a part of it for a longer time, why don't you contact Tender Touch Moving and Storage Toronto to help you settle in this marvelous city? They can make your relocation go very simple. In return, you will definitely enjoy the life here together with your family.