Decluttering and organizing your home is a great way to get rid of the things you don't really need. However, those things can be used by somebody else. That's when a yard sale is a great idea! You can sell what you don't really need, and somebody else can get things that are cheaper than in a store. Nevertheless, organizing a yard sale is like organizing any other event in your life – moving house, a wedding, a birthday party, etc. You need to think about a lot of details if you want it to be successful. If not, you may end up with a lot of damage around your home and spend more money then earning from the sale. That's why you need our guide on how to arrange a yard sale and do it stress-free.
Why a yard sale is a great idea when moving?
Moving house is a great opportunity to organize a yard sale. It is a way to get rid of items you don't really need and significantly reduce the moving costs. It is true that almost every household accumulates things over time, and somehow those items end up saved in our garage or basements. So, if you are moving, you have the perfect chance to organize your home, sell items that you don't want to move with you, without throwing them away. This way, you'll earn some extra money, and save a lot on the moving costs. Furthermore, you won't spend a lot of money on boxes and packing supplies and waste time on packing, whether you do it by yourself or hire packing professionals.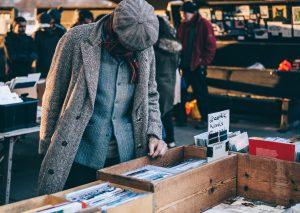 A yard sale – before you start
The way to have a successful yard sale is to be organized. You need to go through your items systematically and see what could be sold. In this situation, you need to be realistic – not everything that you don't need can be put up in a yard sale. To avoid unnecessary disappointment when items are not sold, carefully choose the items that you can sell, and others that you can't. If not for sale, some items can be recycled, too, which is also a great way to declutter and reduce your moving costs.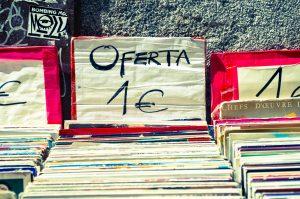 A successful yard sale tip – attract the people
If a yard sale is happening, and no one knows about it, you won't be happy when it ends. That's why promotion is a job half done. Nowadays there are several ways to attract people to come to your yard sale. Here's what you can do:
put up signs – brightly colored posters and time, date, and address, written in dark, noticeable letters, will attract everybody's attention. Have a couple of those and put them around your neighborhood. You can also use printed arrows to point at your home, too.
place an ad in a newspaper – if your neighborhood or community has a local newspaper, place a classified ad. Be sure to do that a week or two in advance.
use Craigslist – promote your yard sale on Craigslist, too.
internet promotion – nowadays, social networks are a powerful means of sharing information and promoting. That's why you should use them to tell people about your yard sale – for free!
word of mouth – tell your friends and family about your yard sale. Word of mouth can be a serious ad, as well.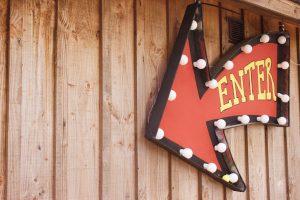 General yard sale tips
Have enough items to sell on a yard sale
A yard sale will only be successful if you have enough things to sell. If people see just a couple of items in front of your home, they will probably drive away. That's why it is important to start preparing in advance. If possible, you can have a yard sale together with some of your neighbors or friends. 
Pick a good date
Picking a good date is the first step to a successful yard sale. It is probably the best to pick a Friday or Saturday, or maybe even Sunday when people have the most of their free time. If possible, take a look at the weather forecast, and choose a pleasant day for your yard sale. This way people will be happy to spend more time looking around and spending some dollars. And the last tip is to start early on the day, so people can come to your yard sale before they start doing something else.
See if you need a permit
Depending on where you live, you maybe need to get a permit to arrange a yard sale. Usually, you can get those in your city's hall, or maybe even online. Don't risk getting a fine and ruining your yard sale.
Have everything you need
Be prepared for a yard sale. This means that, after placing your goods on tables, you need a place where you will be sitting and charging for the items. Be sure to have enough money to give as change. Go to a local bank or exchange office and get some one and five dollar bills, as well as quarters. Furthermore, make sure to have enough of the paper or plastic bags, and some wrapping paper to pack the goods you sell. This is important if you sell fragile and valuable items.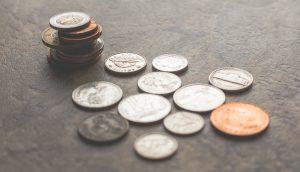 Pricing tips
write the price on everything you sell – make it easier for people to buy and not to ask for each item.
be ready to haggle – determine how low will you go on the price, and allow some shoppers to haggle. Mark items with "last price" or "firm" if you don't want to haggle on those.
don't be too pricey – way too expensive items will drive people away.
After the sale…
Of course, there will be items that are leftovers after the sale. Don't just throw them away, or take them back in the house. Donate or recycle if possible and make the most out of it. Now you are ready to move house and pack only the things you really need. For relocation, we advise that you don't do it yourself – it's way too risky. We advise hiring local movers in Toronto to help you out. This way you'll have a stress-free and quick move.
We hope that these simple but effective tips help you have a yard sale you would like to arrange again!