Whether you just moved to Toronto, you're just visiting, or you've lived here for a long time, you need to know a piece of culture in this city. Toronto offers a lot – sports, entertainment, culture, and relaxation. However, in today's article, we will focus on something you should really know about. We offer you a guide to the best museums in Toronto. Toronto's museum range offers something for everyone – casual visitors and tourists, and true art lovers. Read all about it and see which museums interest you the most! Also, if you are moving to Toronto in soon, you will get some information on relocating to Toronto with ease, too. Enjoy!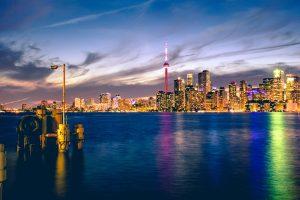 Royal Ontario Museum – the top choice of best museums in Toronto
When we talk about the best museums in Toronto, it is impossible not to mention Royal Ontario Museum. It is one of the largest museums in the area, and even in North America. The reason why this is one of the best museums in Toronto is its universality. It is true when people say there is something for everyone, so you can definitely enjoy this with your whole family. It is open 10am-5:30 pm and the entrance fee is 16$ for adults,13$ for children. However, there is a Friday Night Live event every spring and fall. This is the time where you can enter the museum for less money, and eat and drink with your friends. Cool way to enjoy the art, isn't it? Things you can see here are dinosaurs, Chinese art, Egyptian and Greek artifacts, and much more!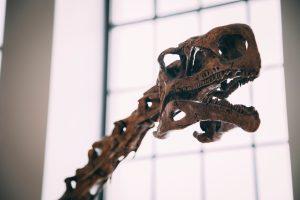 AGO – Art Gallery of Ontario
The next one is for sure always on the top list of the best museums in Toronto. Art Gallery of Ontario is a huge Toronto's attraction. Its always-growing collection of almost 90,000 art pieces attracts hundreds of thousands of visitors each year. The museum holds many pieces from European art (14th century to the French Impressionism), and much more from the Canadian art. Some of the pieces date from 9000 B.C. and you can also see modern contemporary art, too. The admission fee is $19.50 for adults and 11$ children (5 and younger can come in for free).  You will certainly enjoy this completely renovated gallery and the masterpieces you can see there. Tip: Book your tickets online, to avoid waiting in lines!
Ryerson Image Centre
If you like photography, this is a place for you. The Ryerson Image Centre is not just a simple gallery concept, but it is also a center for research and teaching of photography.  It is open six days a week, except Monday and the best part if – the admission is free! The exhibitions are always changing (apart from the permanent collection), so you should definitely check their website for information on current or upcoming events and exhibitions.
Bata Shoe Museum
This place is really an unusual one. When you think about a gallery or a museum, you think of the common pieces of art like paintings and statues. However, in the Bata Shoe Museum, you will see something different – shoes! As simple as that, this five-story building, designed as an open shoe box, boasts the collection of over 12,500 items. Even though its collection started from the range of shoes made by a family that manufactures them, it also has a collection of old, unusual shoes from all around the world. This place is one of the best museums in Toronto for a reason. It offers you to see the 3.7 million years old footprints from Tanzania, 5000-year-old shoes from the Alps, slippers from China, celebrity footwear and much more. Your shoes are made for walking – so go straight to the Bata Shoe Museum!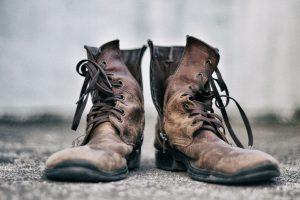 Hockey Hall of Fame
The world's first museum dedicated to ice hockey is not only for sports fans. It includes the collection of ice hockey history items – famous players'uniforms, skates, etc. If you are a true ice hockey fan, you will enjoy the interactive, fun part of the museum. Here you can be part of the arcade activities, visit the replica of the Montreal Canadien's locker room, and take loads of pictures. The museum looks like a sports magazine made into a building. Show your sports spirit and enjoy!
Moving to Toronto – here's what you need to know!
If you are thinking about relocating to Toronto, you need to be organized. It takes a lot of planning, whether you are moving locally or you have to do long distance moving. In both cases, a good plan is precious. Especially when it comes to packing. We advise you organize and declutter your items first. This way, you'll save on the moving costs, and also unpack a lot more easily. When it comes to relocation, hiring professionals like Tender Touch Moving and Storage Toronto is probably the safest option you can take. An experienced and professional moving company will give you all the advice on moving, and help you relocate your items easily. It is possible to do it yourself, though, but taking a risk of damaging your items can lead to spending more money than planned. That's why relying on professionals is a safe choice. However, when choosing a moving company you need to be careful and check these things:
license and insurance
if they offer a precise and clear moving quote
are their vehicles are in a good condition?
if they have a good storage space that you can visit
Finally…
After you have selected the right company, the next step would be moving to Toronto. If you followed our guidelines, your move should go smoothly, and you will be ready to enjoy this beautiful city in no time. And by enjoying, we mean visiting its sports events, restaurants, and of course the best museums in Toronto!