Constantly being named as one of the world`s best cities to live in, it is no wonder people all around the world are so attracted to Vancouver. And, while not everything will be all fun and games after moving to Vancouver, this city has numerous advantages. Without further ado, you are about to find out some tips that will help you move to Vancouver with ease, as well as some pros and cons that such a move will entail.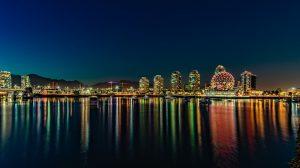 Everything in Vancouver is expensive!
The first thing you should know about this city is that it is not cheap, to say the least. Unfortunately, moving to Vancouver will be almost impossible for people who are in the red. With everyone rushing to move to Canada recently, the demand for housing is high these days. And Vancouver, because of its beauty and numerous advantages, is often a number one destination to go for all of the foreigners making this relocation. Therefore, Vancouver has become one of the most expensive cities in Canada. However, who are we to judge and say that a move to Vancouver is next to impossible if you are not financially fit? Everything is possible if you believe in it strongly enough!
Find a residence before moving to Vancouver!
With what we have previously mentioned, you must understand that finding a suitable home in Vancouver is a difficult task. Therefore, you should not even consider moving to Vancouver and finding a home in the spur of the moment. No, this might lead to you being homeless for a while and living in hotel rooms. Instead, do your best and find a home for you, and your family if you are not moving alone, well before the day you plan on moving. If you are renting a home, one thing you should know is that in Vancouver all rentals begin or end on the 1st or 15th day of the month. This is just a little thing to have in mind to help you get started in the right direction.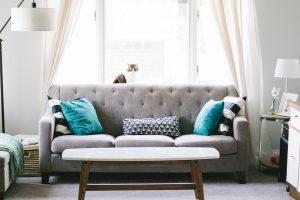 Book your movers before moving to Vancouver!
Another important thing to do well before your relocation to Vancouver is booking residential movers of choice. Again, this is not one of those things you can allow yourself to procrastinate in, and still manage to get away with it at the end of the day. The reason for this is simple! Reputable movers are always busy and fully booked, so you will have to settle for the second-best if you waste too much time. Just make sure to avoid fraudulent moving companies and you are good to go. Here are some warning signs that show you are about to become a victim of a moving scam:
No reputable moving company will demand a big cash deposit.
Fraudulent companies have bad online reviews.
When moving to Vancouver, do not choose the cheapest moving company on the market, as they are often fraudulent.
Now that you know what to look for, what are you still waiting for? Hire moving assistance in Toronto, or any other Canadian city for that matter, and start packing your bags today!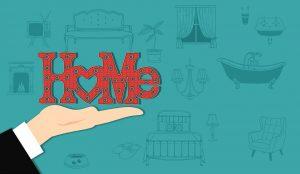 In Vancouver, the climate is mild, and nature is stunning!
If you are a fan of the cold weather, moving to Ottawa might be a better fit for you. Vancouver, even though situated in Canada and more or less close to the mountains, is a city with a mild climate. This means that there is rarely any snow in Vancouver, and, even if it falls, it does not stick around for too long. Moreover, the average winter temperatures range from 4 to 6 degrees Celsius, which is just perfect if you ask us! You can only imagine what the summers will be like after relocating to Vancouver!
Besides the comfortable climate, nature in Vancouver is breathtaking. This truly is one of the most beautiful cities in the world. What is so characteristic of this city is that it is located between the ocean and mountains, which gives it a special vibe. After moving to Vancouver, you will not believe something can be so beautiful and yet close to your reach.
Vancouver traffic is the worst in entire North America!
Unfortunately, you read that correctly. Believe it or not, the traffic in Vancouver is even worse than in Los Angeles. We know this is not an ideal situation, however, you should look on the bright side. Perhaps you could buy a bike and kill two birds with one stone. We all know that riding a bike is much better for your health than sitting in a car. And, Vancouver is a bicycle-friendly city, so you should have no troubles getting around the town on your bike. Of course, you can always walk if you find it easier and more relaxing than a bike.
However, you might want to avoid using a taxi to get you places. In Vancouver, there are no services such as Uber or Lyft, so it will take you some time to hail a cab. You will either have to wait for a long time to get a vehicle or have to agree to pay above the taxi meter. In either case, you should try and find an alternative.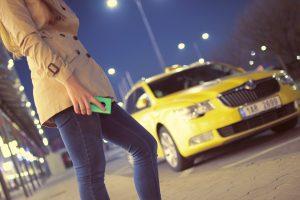 As we have established, a relocation to Vancouver will bring about many changes in your life. Some of them will be positive, and some you will just have to get used to over the course of time. However, moving to Vancouver is always the right decision, one that will make you happy in the long run. Make your perfect moving plan and get on with your relocation as soon as possible! Good luck and happy moving!