The decision for moving to Richmond Hill has finally been made. The moving day is approaching and you're starting to feel a bit nervous for the fear you won't be able to finish everything you have planned. We understand why you may feel like this. After all, moving is one of those things that no one is particularly happy about. But since the moving day is not so far away, it is not the time to contemplate much on the thought how much you're not thrilled for having to organize everything and start packing your belongings. On the other hand, since the situation is like that, perhaps you should think about taking moving services from a professional moving company to help you get prepared and avoid being late or making some crucial mistakes that could cost you not only money for time, too.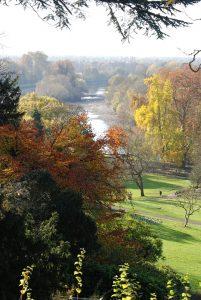 Start preparations in time
In order for your moving to Richmond Hill go smooth and without problems, we then suggest you turn for professional help such as Richmond Hill movers. With their help, the relocation to this town which belongs to the Greater Toronto Area will be a piece of a cake. It is just, it is necessary to start early and avoid potential problems. The advantage of having professionals by your side is in the fact that they have enough experience in these situations. Therefore, you can expect that they will be able to provide you with quick and efficient moving services and help you relocate to a desired location.
Set an appointment
So, once you decide the exact moving date, do not hesitate much and dial the number. Set the appointment with a moving company and give them your list of requirements. Also, tell them what you expect from this relocation. The time you spend with the representative from the moving company is the time when you should also feel free to pose every question regarding the moving preparations as well as the whole process. During this appointment, you should also expect to be asked certain questions so that they could have as many necessary details as possible. That way, the moving company will be able to compose a perfect moving plan. Of course, it is quite important to stick to this plan and act accordingly.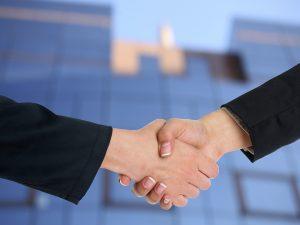 Before moving to Richmond Hill, know where to move
One of the inevitable questions regarding the moving is about the new location. In order for a moving company to help you the best way, you need to provide them with the information such as a desirable location in the town. As far as Richmond Hill goes, you've been lucky. Richmond is known for being one of the most prosperous towns in Canada with a very rich history. It offers so many wonderful opportunities as well as great places to settle in. So, depending on your preferences and priorities in life, you can choose among dozens of neighborhoods.
Each neighborhood offers something unique. So, It is entirely up to you to check which suits you the most. Whether you would like to be closer to downtown or be a bit away from hustle and bustle of the city life, you can make a choice according to those parameters.
For instance, an area called "Thornhill" is an amazing choice for those who wish to raise a family. Although you will find that most houses are older, you will also realize that they are quite larger than in many other neighborhoods. Moreover, due to its favorable location, you can expect that the housing is more expensive. In terms of schools, you can't make a wrong decision. Just like in the rest of Canada, a lot of attention and efforts are being invested in the schooling system.
One more good thing about neighborhoods in Richmond Hill is that most of them are surrounded by green spaces. There are also many shops, libraries, excellent cafes, etc.
Decide what you want to pack
Moving to Richmond Hills means that you will have to pack certain things and bring it with you. This is usually one of the least favorite parts for most of those who have had to move. Still, it is quite necessary to go through the process. Therefore, leave some time for dealing with this task. Take a piece of paper and start writing down which items are going to be necessary for the new home and which you will leave behind. And as much as we know how difficult sometimes it can be to set part with your belongings, look at this situation as a new beginning in a new home. Hence, do your best to compile that list.
Ask for help
Since packing can be a very time-consuming task, perhaps a better choice might be to hire packing services from your moving company. With this, you won't have to worry that some of your belongings won't be pack properly. This is especially important if you have something fragile among the selected items. To avoid the risk and losing something dear to you, we suggest going safe and leave those with enough knowledge and skills to handle this task. While they are occupied dealing with this, you can undertake other important tasks for you. If the date for moving to Richmond Hill is not far away, these people will ensure that everything goes according to a plan in the most efficient way.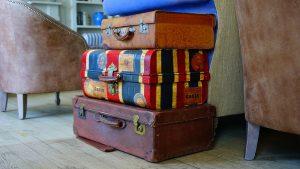 Once you finish all the tasks prior to moving to Richmond Hill, you can begin getting excited about starting your life in this wonderful town. You will see, as soon as you arrive, you will be enchanted by its beauty. Also, the most wonderful people who are soon to become your neighbors are waiting for you. As for every moving and packing service, contact Tender Touch Moving and Storage Toronto and have no worries that something might go wrong. These are people who are going to make your moving experience a very positive one.