There is nothing worse than when you do things in a hurry. Whether because it is an unexpected occurrence or because you procrastinated your obligations, the outcome will be the same or very similar – sloppy done job. Well, if you can do something to prevent this thing from happening, wonderful. If, however, you can't then you will need to figure other methods on how to deal with the newly created situation. If you happen to be in a situation where you need to pack and move in a hurry, we just might be able to give you useful hints on how to hire last minute movers and what to pay attention to. Hopefully, this will enable you to solve all the issues connected to your commercial or residential relocation.
First things first – do not wait even more
Now again, we do not actually know why you require the services of last-minute movers, but for whatever reason it is, you won't do yourself a favor if you contemplate on the idea of hiring them. In this situation, you simply need them. Unless you are able to finish all of the tasks by yourself or with a help of a couple of friends of family members in a short-term period. But then again, if you did think you are capable of doing it…you wouldn't have started thinking about hiring professionals to do it for you in the first place. Therefore, cut the excessive overthinking and hesitation and dial the number.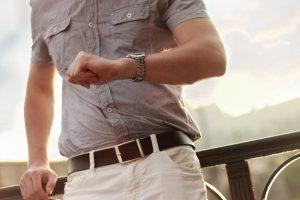 Don't just hire anyone just because you are in a hurry
Trap number one when it comes to finishing a job in a rush – making too many crucial mistakes. Alright, we know you are in a hurry, but that should not be the reason for hiring the first moving company that you come across to. We don't say there is not a chance to find the perfect movers from the first try. However, we recommend you have at least two or three candidates to compare. Set the criteria! After that, make sure to check out among Toronto movers that you have selected, which one has the most of what you are looking for.
Check the competence of companies
One of the most important traits of a moving company, in this case, should possess is whether it is able to perform the relocation in a timely manner. After all, that is why you are hiring them, isn't it? Check how much experience they have had with these types of situation and see what deal they can offer you. Only after you have checked everything, do make a final decision. For you, it is the most important that the relocation goes smoothly and by the plan. That is why you need a reliable partner which can help you create an operative moving plan, handle a tight schedule and work under pressure. And for this reason, we emphasize that it is very important that nothing is done in haste.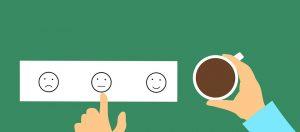 Consider a full moving service from a moving company
When it comes to a specific situation like this, a major thing is to know how much you can do on your own. If you really lack organizational skills and the moving day is not far away, then ask your local Toronto movers for a full assistance. This may include:
Sorting items into categories
Packing and wrapping your belongings using appropriate packing materials
Loading, transporting and unloading the cargo to a new address.
When you hire last minute movers, what you can do to speed up the process of packing, and transporting is to hand over a list of items you want to bring to your new home. Furthermore, it might be a good idea to stress everything you find important and draw their attention if there are any fragile items or items that require special attention.
One of the reasons why a full-service is beneficial is because it gives you a gap in time to run your other errands before the moving day. This way, you can finish important tasks such as canceling subscriptions, canceling the old and registering a new address, arranging the transfer of the bank account, if necessary. Furthermore, if you have children of school age, this is a chance to deal with this matter, as well. Make sure to inform in your child's school about the relocation and do everything else that needs to be done. On the other hand, even though you are in safe hands, do find a moment to check on the moving crew and make sure the job is going according to a plan.
Check the price last minute movers offer you
Certainly, one of the biggest questions whatever kind of services you are looking for is the one regarding the price. Therefore, when you are looking for hiring last minute movers, do make sure to inquire how much will their service cost you. Normally, most moving companies have empty hours for cases like these. But, more often than not, these hours would cost a lot more than in regular situations, especially if you need to pack within a week. So, in order for you to avoid any inconveniences, before you sign the contract, it is important to be absolutely clear what you are paying for and how much. Insist on an in-home estimate as this will give them the best insight of the number of items you will be transferring to a new location.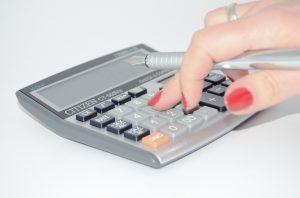 All in all, one thing is for sure. Hiring last minute movers is the best solution when you don't have enough time to deal with relocation on your own. Trained and experienced professionals you choose to employ will definitely help you a lot while you are busy finishing your other, also very important, tasks.