When a person starts thinking about moving from his current place of living, there are lots of things to think about. Moving to Barrie is the topic of today's article in which we will try to help you have an easier relocation as well as present you with some things that expect you in this town. Hiring Barrie movers is one of the ways to ensure this stress-free relocation and prepare you better for the upcoming event. You will see, with the help of the right people, the relocation will seem easier than it actually looked like at the beginning. Therefore, take some time to read this piece of a text to learn more about it.
When moving to Barrie, first look for a moving company
Since there are many moving companies on the market now, it is very much important to choose the one which is safe and can provide you with the services you require. Unfortunately, not every company is able to offer you that. That is why you should really take some time to consider the options you have and then make a decision. If you are coming to Barrie from afar, then we can suggest you contact long distance movers in Toronto to give you a hand with your relocation. Knowing that you are in safe hands, will make you feel more at peace and will provide you with tranquillity. Trust us, this is also one of the most important aspects of any relocation.
There are many cases when people made a lot of mistakes when moving just because they didn't find appropriate movers. That's when panic strikes and you are prone to committing more errors than when you have everything under control.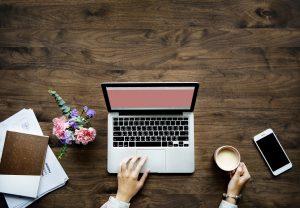 Look for references
This is the reason why you should really take this matter seriously and pick a company which is worthy of your time and money. Ask for references from your friends or families if they had experience with moving to this area. Or if not, then maybe they could advise you what to pay attention to the most while searching for a moving company. Moving to Barrie is going to be so much easier once you have a reliable partner to back you up. Then, try to look more on the internet and see whether a certain company has the feedbacks from their previous customers shown on their websites. If they do, then it's a good sign that you are looking at a potentially good company. Therefore, do everything it takes to find a moving company of trust.
Inform a moving company about your wishes
After you have selected a few moving companies, it's time to set an appointment with them. During this time, you should inquire the representative of the moving company about everything you think is relevant. Also, you may provide them with more details regarding the relocation such as:
The exact date of the moving day
What part of the town you wish to relocate to
Which neighborhood you desire
What kind of a real-estate you are looking for and what should they have
Once you submit this moving list, they will be able to help you create a perfect moving plan according to your desires. However, you must bear in mind, that according to your wishes, the price for provided services may change.
Determine the budget
Moving to Barrie will cost you, of course. Therefore, before you start with any serious planning, make some time to see where you stand regarding the budget. Perhaps you would need to rearrange some things or give up on certain services such as packing and unpacking if it turns out that your budget cannot support everything. Setting priorities are going to help you stay on budget and not risk falling under it. So, talk with the moving company, and they may be able to give you some special discounts or find a way to receive a quality moving service for a fair price.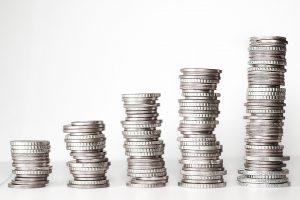 Before moving to Barrie, learn more about it
Actually, when it comes to this part of the relocation, we are positive that you have already asked around and got some basic and most important information about the town. What is great about Barrie is that it offers you tranquillity which makes it wonderful and perfect for families. On the other hand, the proximity to Toronto means that you can quickly reach the city and do your business or do some extensive shopping if you wish. Although you can do all of that in Barrie, perhaps you will find shopping in Toronto as more fun.
Search for a suitable neighborhood
When it comes to neighborhoods, you are lucky. As we said, Barrie has many neighborhoods suitable for raising a family. For instance, Holly, which shares borders with Essa Township, is just perfect for families who have children of school-age. Here you can choose between several high-class elementary and secondary schools. One of its many good sides is that a community is very close and there's a Holly community Centre where you can spend free afternoons or weekends.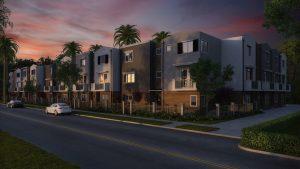 Tollendal is another neighborhood we recommend for raising a family. It is close to Kempenfelt Bay and there is an abundance of private schools as well as public ones. For those who wish to have a closer access to popular shopping and dining areas, you can find your piece of happiness Painswick. This neighborhood is actually very close to Tollendal. It is also home to many beautiful parks, so if you want to have something from both worlds, this neighborhood can provide you that.
When you put everything together, moving to Barrie can turn out to be a wonderful decision. Furthermore, many companies have recognized the potential to invest here based on the high quality of their residents. This also results in many entrepreneurs launching start-ups.