A lot of people dread packing and think that this task will be easier if left for the last minute. However, as a reasonable and smart human being, we are sure you realize that is just your inner procrastinator talking. There will be no one to jump to your rescue once you have to pack your house from top to bottom in a matter of days. However, Tender Touch Moving & Storage Toronto worries about you, and we are more than happy to help you any way we can. And is there a better way to give you a helping hand than by teaching you how to pack in 7 days? We thought so, too!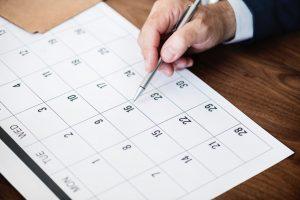 The first day is crucial if you want to pack in 7 days!
That first day is when you will make a plan and a concise schedule for the next 7 days. You will need to put in all of your organizational skills to work and make the perfect moving plan. Moreover, this is the day for you to deal with all the administrative tasks that are ahead of you. There is more than a handful of them, so pay close attention!
Try to book a mover. Usually, people book their movers weeks, if not months before the moving date. However, it is worth trying, as you might be able to find an opening if you are moving in the off-season.
Decide whether you want to use Toronto packing services. If not, the packing part is all up to you.
In case you are a parent, visit your child`s school and have their records transferred.
Call your landlord (if you have one) and the utility companies. You must cancel your current services and transfer them to a new place.
Inform everyone who might be interested that you are moving.
Finally, to pack in 7 days you must have something to eat. Make a trip to the grocery store and buy enough food to last for the next week.
Once you handle all the task scheduled for day one, it`s time to start with the day two. You have no time to waste as the clock is ticking!
Gather the necessary packing materials on day two.
You already know that you cannot pack without the appropriate packing materials. That is why day two of your 7-day-journey is perfect for gathering all the materials you could need. Make a trip to your local store and stock up on plenty of moving boxes, tape, and protective packaging materials, such as foam peanuts. They will be your best ally in protecting all of your belongings. This day is easier than day one, and there is a reason behind this. You need all the energy you can get for days ahead of you!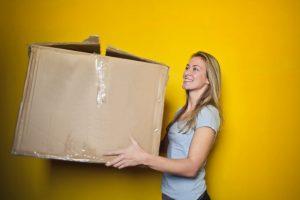 Get rid of unnecessary things on day three.
People tend to pile up one thing on top of another in the hope that someday they might need it. This is how we make a mess of our house. Often, we are not even aware of everything we have lying around. That is why on day three, you need to go through your house room by room and get rid of every item you have not used in a while. You must get rid of the clutter in order to be able to pack. Do be aware that is going to be a long and time-consuming task. However, it is a step you cannot skip, as it will make it possible for you to pack in 7 days.
Days four and five are packing days!
Finally, we get to the core of the task. Days four and five will be the hardest, and the most tiring ones yet. Start your packing spree by properly packing your kitchen. The kitchen is the hardest room in a house to pack, so you might as well get it out of the way first. Once you finish with the kitchen, you can make your way up to other, less challenging rooms. Moreover, don`t hesitate to enlist the help of your family and children. You can use all the help you can get during these couple of days!
Furthermore, it is important that you pay attention while packing, otherwise, all of your efforts might be in vain. Don`t just throw everything inside the boxes. Instead, make a system and stick to it. Also, don`t forget to label each and every box, as you will have to unpack at a new location, and clearly labeled boxes will be of immense help.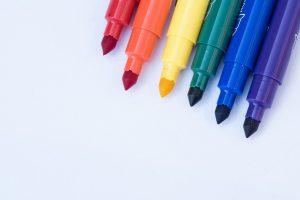 Day six is for tying up loose ends.
There is always going to be something that you have missed. Whether it is to pack something or to cancel some subscription, it is in human nature to have flaws. That is why day six was created. On this day, go through your entire house, and check every nook and cranny for any leftover items. Moreover, once again, go through every day in your mind carefully. If you have forgotten to do something, it will come to you on day six! After all, the stressful part is over since you are all packed, so you can relax!
Moving day is here!
Finally, we got to the day seven. Congratulations! You have survived and managed to pack in 7 days. You have gone through every item on your moving checklist, and now you are ready to go and start your life elsewhere. One of the most stressful ordeals you have gone through in your life is over, so you can relax. And, remember. If you were able to pack your entire house in 7 days, there is no task which is too difficult for you! You should be proud of yourself because we are!