Even though relocation and everything preceded and followed by it can sometimes be very stressful, it can be exciting, too. Imagine all those new places you'll get to explore. You'll also get to meet a lot of new people. With every new acquaintance, you'll learn something new. It can help you grow and develop. That is why you should be looking forward to your moving. Even better if you are moving home to Etobicoke. This is truly a beautiful place, but you'll need to prepare for it. That is why we have prepared you a list of things you should know before your arrival. Hopefully, it will help you get ready better for your residential moving.
A bit of an info about Etobicoke
Etobicoke is located in the western part of Toronto. Europeans first came here around the 1970s. In the beginning, it was just a farming community comprised of several small villages. Today it is nothing like it used to be. Etobicoke is home to many high-rises, a large collection of residential streets densely populated, as well as beautiful public green spaces and places of culture. One of the best things about Etobicoke is that, even after so many years, it still has not lost that authenticity and the spirit of the past times. It is an important and integral part of Toronto, contributing to its greatness.
The origin of its name
If you ever wondered where this name came from, we can tell you it has gone through a very interesting process. The name comes from a word "wadoopikaang" which belongs to an indigenous language of North America – Ojibwe. This words actually implicates a place where alder trees are mostly found. Through the years, the name would gradually change due to the impact of the English language. So, it would become "atobeacoke" before it would take its final form that we know today – Etobicoke.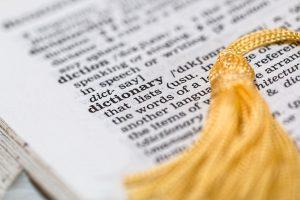 A favorable location
Moving home to Etobicoke is the best decision if you prefer to be surrounded by nature. Namely, Lake Ontario is right next to its southern border, while on the eastern side you can spend wonderful weekends at Humber river. One of the best things about this Toronto suburb is that its population is very diverse. This means that you will have a chance to live among people from all over the world. If you think about it in that way, it could truly be a great adventure. Of course, if you need help to find the best location for your new home, you can address Etobicoke movers for assistance.
The advantage of moving home to Etobicoke
First of all, we have to say that different people find different things as an advantage. But, let's just say that we will enlist facts that most people agree with.
A bigger comfort
If you are tired of tiny apartments and cluttered space, then relocating to a suburb, especially as beautiful as Etobicoke, is something you should consider. Etobicoke has a big choice of large houses with spacious yards. This is an amazing choice particularly if you have a large family. This can allow each member to have a private space of their own. Moreover, you can have enough space to place everything you want, even that pool table you have always wanted.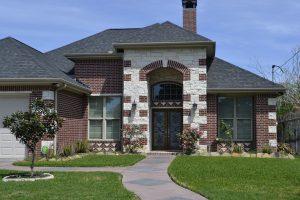 Also, the whole place won't look overcrowded like in your old apartment. Therefore, unleash your creativity and arrange the space as you wish. Decorate the rooms, and put all those stuff you could not find an adequate place in your old home. And if you have a lot of stuff you are planning to bring with you, Toronto packing services is just perfect for you since you won't have to lose too much time doing this yourself. Besides, if have some fragile or heavy items, who better than professionals to handle them? Not only will they pack everything for a small amount of time, but they will also bring the best quality packing supplies to wrap and pack all of your belongings with care.
Low crime rates
When choosing a home, it is very important to have long-term goals. One of those goals should be to stay safe in the place you live. The statistics show that Toronto, as a whole, is one of the safest big cities in the world. Also, it holds a title as the safest city located in North America. This makes your relocation to Etobicoke a very good choice. Again, this is especially beneficial if you are moving home to Etobicoke with a family. You want to know that your children will be safe when they leave the house to go to the store, school, etc. This peace of mind is one of the most precious things you can ask for. It is exactly what moving here can offer you.
More peace and quiet
If you are that type of a person, then moving home to Etobicoke is truly you don't need to think over for too long. You can lead a peaceful life, away from hustle and bustle, but still be close enough to it if you ever wish to join the game. However, if your office is not really in this district, but closer to, for example, downtown, then be ready for a bit longer commute from home to office. On the other hand, Etobicoke is well-connected with other parts of Toronto with several expressways as well as subway and rail stations.
As you can see, moving home to Etobicoke is a safe choice for all of you who wish to stay a bit away from downtown and enjoy a tranquil pace of life. Welcome to Etobicoke!