Relocating can be quite exciting sometimes. The feeling of exploring the city by visiting new places and walking down the streets while soaking up the vibe coming from the people can be very awarding. However, not every relocation is easy. There has to be a lot of serious preparations as you think through the steps you'll be taking. Moreover, one of the biggest reasons why relocating can be very complicated is the weather. If you've come to this article, then you probably want to inform yourself about moving to Canada and how to handle moving to Edmonton in winter. We suggest you not to panic, not just yet. We are here to help you out a bit to get ready. So, let us see how it like is to be relocating during winter time.
Know something about Edmonton before moving
The city of Edmonton is the capital of Alberta. It is known as a festival city. You will soon learn all about it once you move here. People here just love to be happy and organizing street festivals just do the work. There are more than 30 festivals during a year. There's not a chance that you won't get affected by the festival bug, So, there is no need to be shy. Just, join the crowd! Also, even though it is a lot smaller than Toronto, you can still feel the city vibe. The population of Edmonton is around 932,546 residents. This brings it to the fifth place when it comes to the overall population in Canada.
The weather can be tricky
You've probably heard that Edmonton has another nickname – The Winter City. And it is for a reason. Temperatures in Edmonton during winter can be quite cold, while summer days are short. The good news could be that in winter days are dry, meaning that there won't be many wet cold days. Furthermore, the sun is shining almost during the whole year. So, the whole situation is a lot easier since the days are not gloomy, but bright. And most people really react to this type of weather positively. As for summertime, you can expect pleasant 22° C. See, the news is already better, right?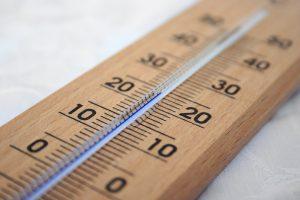 Now let us see how can we help you with winter relocation to Edmonton
We know that you probably worry whether you will be able to pull this off. But in this part of the article, you will read about some practical pieces of advice that can really help you a lot.
Hiring a reliable team of people
Just as with any other project, one man cannot do it completely alone. It is necessary to find a group of people to rely on. When it comes to relocating to a new home, searching through Toronto moving and storage companies is your answer to this issue. Even though finding a company that will meet your expectations can take a little bit of time, trust us, it is the best investment at this moment. As moving to Edmonton in winter can be challenging for you, try to do a thorough research on companies and pick the best one. Take into consideration the recommendation from people you trust. However, if you do not know anyone who's been through this situation before, then look for companies' reviews. This way you can find out what other people said about their services and their overall experience.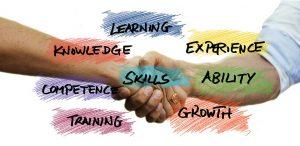 Begin preparations in time before moving to Edmonton
Nothing can make things more difficult than a lack of time. That is why we suggest you begin planning and preparing as soon as you firmly decide to relocate to Edmonton. This is especially important if you consider moving during the winter. The weather will not go easy on you. That is why you need to be systematic and equipped with everything you need for the move. The moving company will surely advise you to begin transporting the belongings as early in a day as possible. This is because the daylight is shorter during this period. And every mover will tell you that they prefer doing their job while the visibility is on a higher level. Also, they will be able to handle unfavorable weather conditions during a day since they will be able to react timely than during the night time.
As you can see, the time plays a big, if not a key factor to a successful winter relocation to Edmonton. If you leave everything for the last moment, we are afraid the panic may arise. Like that, you are liable to making big mistakes. The point of hiring reliable movers is precisely in this – to lower the chances of making mistakes to a minimum. However, not even they will be able to help you much if you seek their help a little bit prior to the moving day.
Clean the snow from walkways
Even if it is winter, it does not mean that it will be snowing. However, the chances that it will are high. Snow can cause a lot of problems to your movers, so help them out by clearing the walkways. Make sure to remove as much snow and ice as possible so that the moving truck could have a better approach to your house or building. This will help your movers, too as they would operate much faster if they don't need to watch for every step. Furthermore, you will help them avoid having injuries. The same should be done when you arrive at your new house in Edmonton.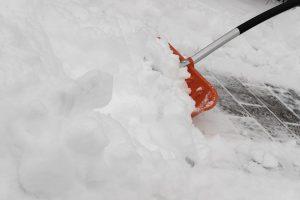 Dress properly
We are sure we do not need to emphasize this, but we'll mention it just in case. Not everyone is equally cold-resistant, but winters are really cold. So, make yourself a favor and put on several layers of warm winter clothes, as well as appropriate shoes. If you start sweating a lot, then remove one layer of your clothes to adjust better to the current weather condition. If you are relocating long-distance, these warm clothes will truly be necessary.
We want to believe that these instructions will help you handle moving to Edmonton easier and will less stress. Remember that starting on time and preparing properly is the key to overcoming difficulties during the winter time.